Products
Why should you choose Opcenter for Manufacturing Operations Management?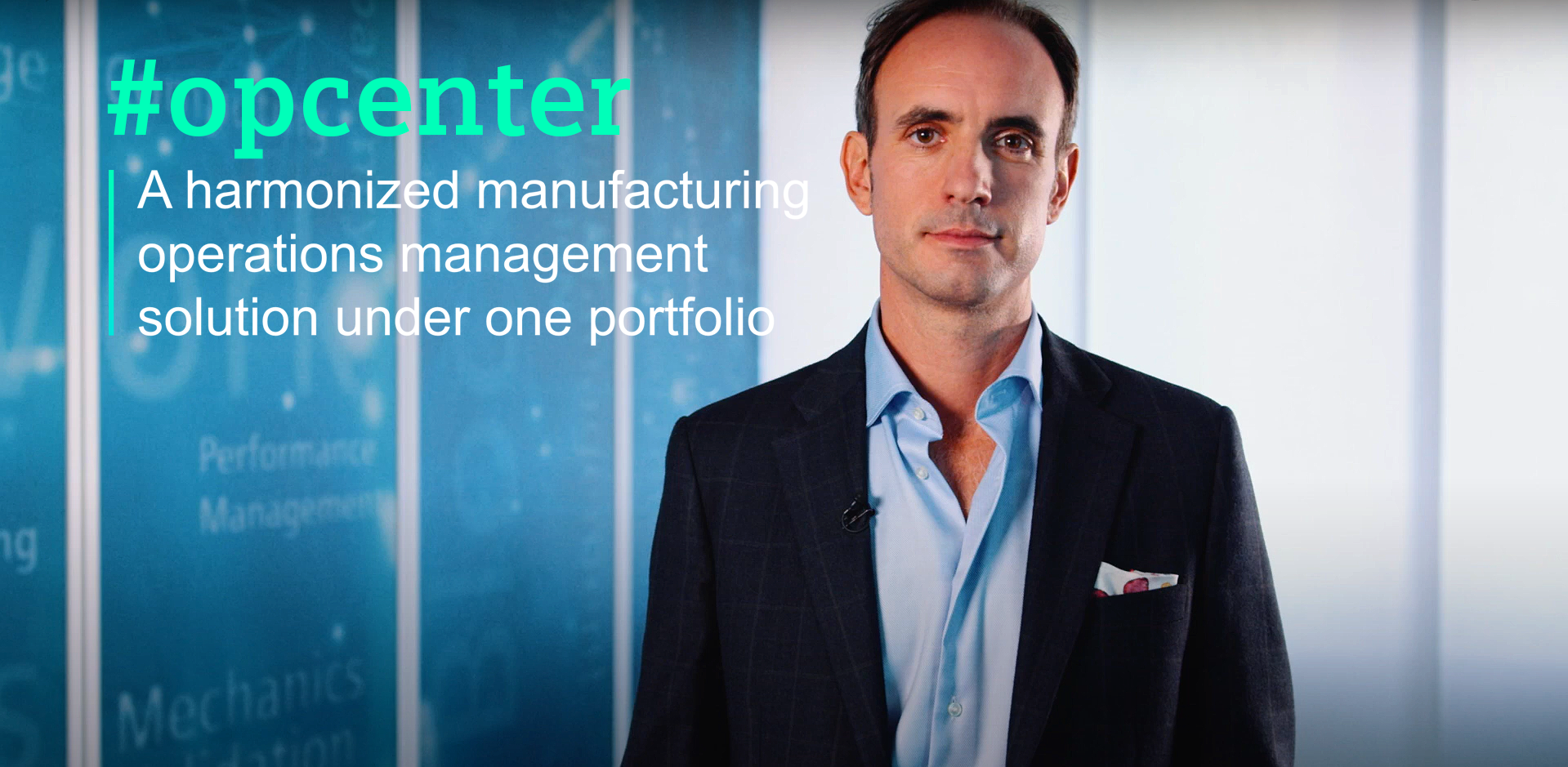 Why should you choose Opcenter for manufacturing operations management?
In this new video, Raffaello Lepratti, Siemens Vice President – MOM Business Development and Marketing, will share how Opcenter is enabling digital transformation of manufacturing through its harmonized manufacturing operations management solutions united under one portfolio.
With Opcenter you will benefit from leading-edge solutions and technologies. This next generation Manufacturing Operations Management portfolio will help you meet demands for production efficiency, quality, visibility and reduced time from production.
Siemens has leveraged multiple legacy solutions and invests in developing added value. A key benefit of Opcenter is that it's easy to deploy, configure, extend and integrate with other systems across the value chain. This integration includes product lifecycle management (PLM), enterprise resource planning (ERP) and shop floor automation solutions.
Opcenter delivers a holistic solution that enables you to implement strategies for the complete digitalization of manufacturing operations.
The modern, consistent, adaptive and comfortable user interface is implemented throughout the MOM portfolio. It offers a situationally adapted user experience and facilitates the adoption of new capabilities and additional components. In addition, the portfolio also supports mobility and smart devices.
Opcenter uniquely supports the digital enterprise, using intelligence from the digital thread to create complete digital twins for design, production, and performance. The entire portfolio is cloud-ready and can be deployed on-premise, on the cloud, or in combination to fulfill your requirements.
Without a holistic view of their own data, enterprises may be unaware of the value of digitalization. Opcenter already allows today's customers to anticipate the Smart Manufacturing needs of the future, contextualizing IIoT data with manufacturing operations to permit advanced production analytics. This facilitates and accelerates product optimization in terms of functionality, cost and quality, bringing your production Where Today Meets Tomorrow.
Watch the video and learn more about the benefits Opcenter provides!
This article first appeared on the Siemens Digital Industries Software blog at https://blogs.sw.siemens.com/opcenter/why-should-you-choose-opcenter-for-manufacturing-operations-management/