Products
What's new in Opcenter Execution Electronics 2310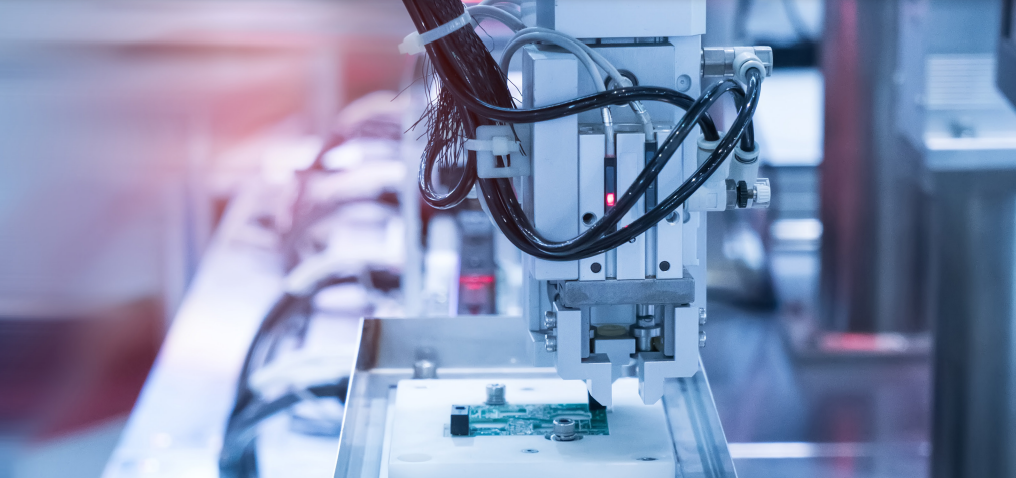 Using Mendix to deliver role-based and low-code electronics manufacturing applications and features
We are excited to announce that the latest version of Opcenter Execution Electronics has been released!
Opcenter Execution Electronics is used in the electronics value chain for printed circuit board (PCB), mechanical and box-build processes. It is part of the Siemens Xcelerator portfolio, the comprehensive and integrated portfolio of software, hardware and services.
The solution includes best-in-class manufacturing operations management (MOM) capabilities such as manufacturing execution, quality management, materials management, planning and scheduling and manufacturing intelligence. This facilitates direct connectivity to machines and production lines.
Electronics manufacturers can rapidly provide new product introduction (NPI) and reduce time-to-market to increase their competitive edge in a changing consumer-driven marketplace.
Opcenter Execution Electronics 2310, along with Mendix™ Low-code help deliver new enhancements to improve the application's capabilities and security.
The Mendix Low-code development framework and community of prebuilt marketplace components make it easy to create and deliver powerful, optimized and role-based apps. Advanced manufacturing order and resource management capabilities provide greater control of equipment. Additionally, low-cost and data-rich operational reports provide insight into your manufacturing processes.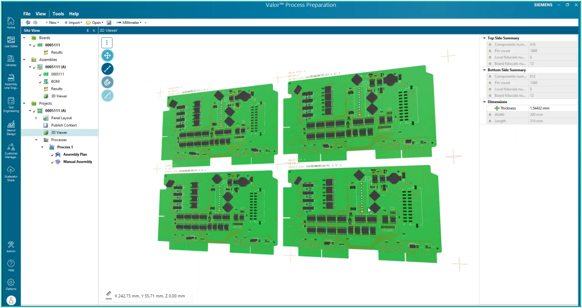 Opcenter Execution Electronics 2310 brings a lot of valuable capabilities, here are some of them:
Manufacturing order management – Mendix module
Configurable automatic manufacturing order reassign
Automatic container hold
Automatic reprocessing at a previous step
Power BI reports
Using Opcenter Connect Electronics to streamline integration
Benefits of Opcenter Execution Electronics 2310:
Delivers role-based apps built with the Mendix Low-code platform
Introduces low-cost operational reports
Delivers advanced resource management
Improves shop floor efficiency and process security
Supports enhanced security and technology
Already using the Opcenter Execution Electronics? See what's new in version 2310.
Want to learn more? Opcenter Execution Electronics is a comprehensive manufacturing execution system (MES) for electronic printed circuit board (PCB) and box build.
It is designed specifically to help electronics manufacturers respond efficiently to frequent design modifications, short product lifecycles and increased product and production complexities, all while improving quality and reducing the cost of operations.
Opcenter Execution Electronics enables PCB and box assemblers to meet traceability requirements, control production, and integrate the shop floor into their product lifecycle management (PLM) and enterprise resource planning (ERP) system. Learn more about Opcenter Execution Electronics.
Unleash the potential of our Electronics solution and experience the multitude of benefits it brings to your production process.
This article first appeared on the Siemens Digital Industries Software blog at https://blogs.sw.siemens.com/opcenter/whats-new-in-opcenter-execution-electronics-2310/