Products
Opcenter Execution Electronics 8.6 has been released!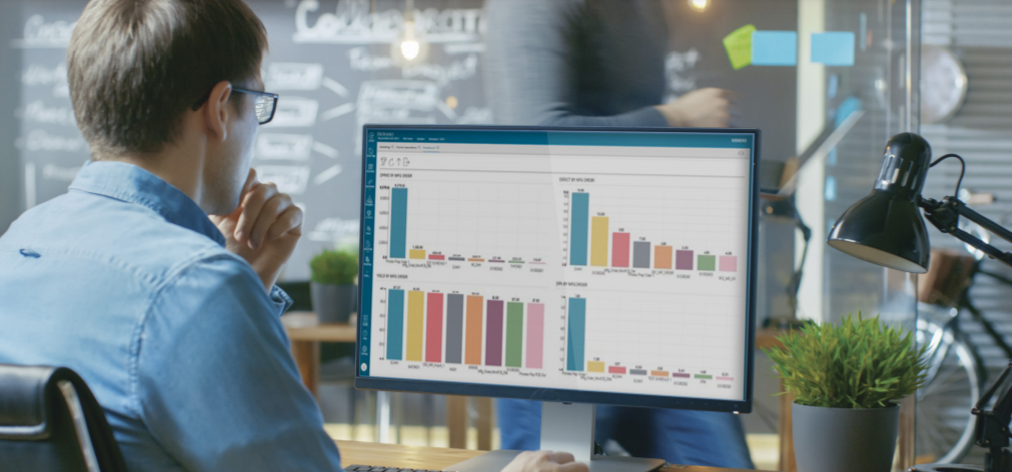 Providing improved production efficiency, visibility and quality
We are excited to announce that the latest version of Opcenter Execution Electronics 8.6 has been released!
The pressure to rapidly deliver a broad variety of high-quality products to market, along with the shift from mass production to mass customization, affects the ability of electronics companies to satisfy their customers' needs while improving business performance. Using digitalization for modern manufacturing execution technologies helps printed circuit board (PCB) and box-build manufacturers to change and reconfigure production and quality processes at the speed required, while meeting increased customer demand, strict quality requirements and profit-ability constraints. They can contemporaneously realize faster time-to-market and improve their ability to compete in a rapidly changing, consumer-driven marketplace.
The solution includes best-in-class manufacturing operations management (MOM) capabilities, such as manufacturing execution, quality management, materials management, planning and scheduling as well as manufacturing intelligence, facilitating direct connectivity to machines and production lines.
Opcenter Execution Electronics 8.6 brings a lot of valuable capabilities, here are some of them:
KPI matrix
Carrier operations page enhancements
Operational dashboard defects per million opportunities
Manufacturing order network for consuming materials
Material list/BOM item assembly sequence
Material Management/IoT integration enhancements
Benefits of Opcenter Execution Electronics 8.6:
Analyze and report target KPIs against actual KPIs
Improved efficiency of carrier operations on the shop floor
Improved quality KPIs visibility, user interfaces and usability
Secure production process and quality through forced assembly sequence
Improved compliance through enforced material origin
Improved shop floor connection and higher automation to laser printer equipment
Already using the Opcenter Execution Electronics? See what's new in version 8.6.
Want to learn more? Opcenter Execution Electronics is a comprehensive manufacturing execution system (MES) for electronic printed circuit board (PCB) and box build. It is designed specifically to help electronics manufacturers respond efficiently to frequent design modifications, short product lifecycles and increased product and production complexities, all while improving quality and reducing the cost of operations. Opcenter Execution Electronics enables PCB and box assemblers to meet traceability requirements, control production, and integrate the shop floor into their product lifecycle management (PLM) and enterprise resource planning (ERP) system. Learn more about Siemens Opcenter Execution Electronics.
This article first appeared on the Siemens Digital Industries Software blog at https://blogs.sw.siemens.com/opcenter/opcenter-execution-electronics-8-6-has-been-released/