Manufacturing agility: a lesson learned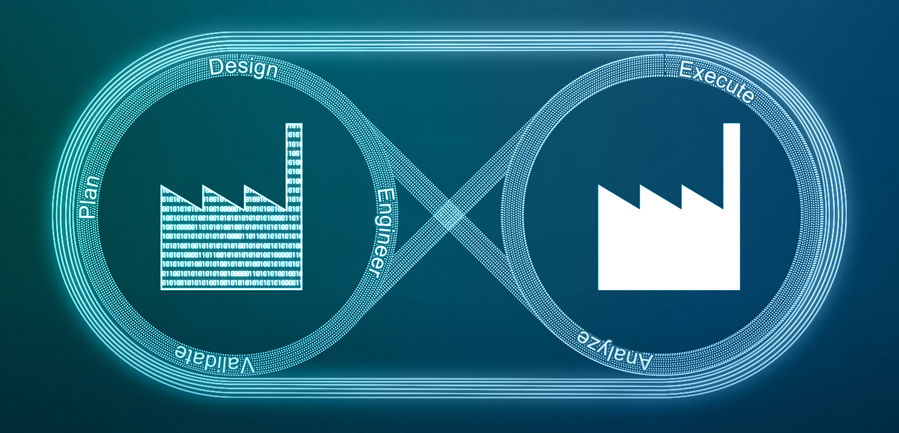 When I published my perspective on manufacturing in the next decade a few months ago, the magnitude of unprecedented events and the expected "new normal" were definitively not known. Well, my impressions from that article about role of digital transformation in manufacturing have not changed. The consensus around the need for digital transformation and, importantly, the sense of urgency in embarking (or proceeding) on this journey have grown more than ever.
Manufacturing agility is key
We have seen manufacturers eagerly transforming themselves in reaction to the critical needs of the current situation (see Siemens article on Manufacturers: ingenuity during uncertainties) or start planning for global supply chain dynamics – from rebalancing to reshoring manufacturing and supply hubs. The importance of a holistic "comprehensive" Digital Twin of product and production enables a consistent and accelerated validation approach. This is critical for rapid adoption of all new requirements and end-to-end changes needed for the transformation to realizable processes – in a safe, compliant, quality and timely manner.
Transformation at such rapid pace requires supporting systems and tools to bring engineering and manufacturing processes together with digital validation in the loop – enabling manufacturing agility for the digital enterprise of the future. Within Siemens Digital Industries Software portfolio, we have achieved this vision through closed-loop manufacturing!
What is Closed-loop Manufacturing?
New product introductions or modifications to existing products, require:
Engineering designs or recipe formulations (transformations)
Manufacturing process definition (bill of process), resources, work instructions with manufacturability and resource capability studies
Manufacturing intent driven through product, process, and quality requirements
Synchronize business requirements and orders with bill of process for execution ready production orders
Orchestrate processes within shop-floor to deliver point of use work instructions
Elevate shop-floor issues with product, process, and production context for engineering resolutions
Digitally validate corrective actions for impact and incorporate back into production orders
Enable a digital thread for continuously keeping the engineering, manufacturing, and production processes in sync with role-based actionable data intelligence
Why is Closed-loop Manufacturing significant for manufacturers?
To illustrate why closed-loop manufacturing matters, consider an example from complex manufacturing. A timely engineering resolution is required to address a non-conformance that has arisen due to a discrepancy in actual data collected on the shop floor when compared to engineering intent. Although this sounds simple, engineering verification and incorporating the required changes to the shop-floor can take a very long time using traditional systems and processes due to internal complex process and systems barriers across the groups. While engineering is working on resolutions, production is delayed or halted altogether. In the worst cases, product with unresolved non-conformances may have been shipped to the customer.
The increased costs of rework, non-value add work, ineffective use of production resources and, ultimately, customer satisfaction are at risk. Closed-loop manufacturing streamlines these processes to incorporate needed changes in a timely manner. These changes are virtually validated to ensure that production resources are effectively utilized with a realistic view of the shop-floor. This enables a continuous improvement process for current and future production and quality processes.
Similarly, in cases where a product's manufacturing must be rebalanced to a different location, closed-loop manufacturing with a comprehensive digital twin acts as an accelerator. In this case, closed-loop manufacturing enables virtual validation prior to physically rebalancing resources. This enables faster ramp-up and reduces the time required to balance physical resources vs investment, conduct training, and, ultimately, deliver on fully monitored closed-loop processes.
In this new normal, where manufacturers are striving for creativity beyond standard practices or must consider how to rebalance their manufacturing and supply chain hubs across the globe – digitalization across product, production, and business process requires robust strategic investment. Closed-loop manufacturing is a critical piece of this strategy and is key to manufacturing agility.
With Opcenter portfolio products (as part of Xcelerator), Siemens is not only supporting our customers for today, but also bringing tools and technologies to empower manufacturers for tomorrow.
Related Resources about Manufacturing Agility and Closed-loop Manufacturing
You can learn more about closed-loop manufacturing in this video: Digital Transformation through Closed-loop Manufacturing and Closed-loop Quality.
For a deeper dive on the topic, you can download our white paper Closed-loop Manufacturing: Using manufacturing operations management to power smart manufacturing.
This article first appeared on the Siemens Digital Industries Software blog at https://blogs.sw.siemens.com/opcenter/manufacturing-agility-a-lesson-learned/