Boosting on-time delivery of quality management activities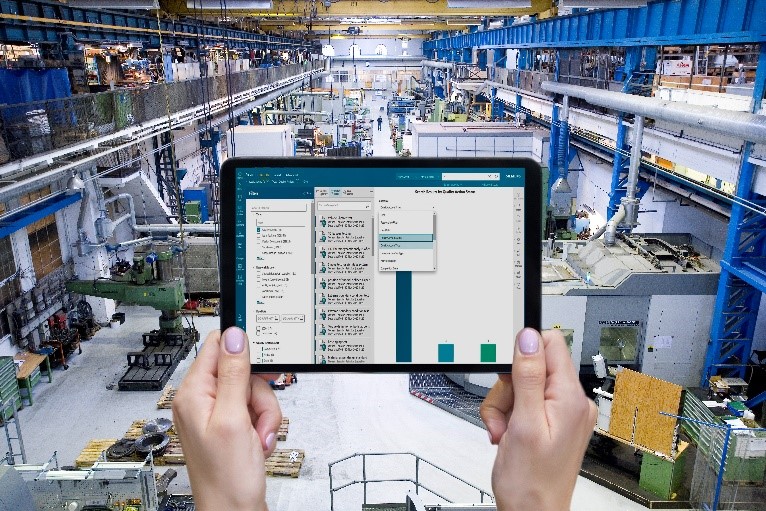 By fully considering and addressing quality from the very beginning of a product development and production cycle, manufacturers can achieve "best-in-class" outcomes and avoid costly variations in advanced planning or implementation stages.
If we reflect on a holistic flow to support the product lifecycle, a new product begins its lifecycle as a prerequisite. If we reflect on a holistic flow to support the production lifecycle, we must start when a new product begins its lifecycle. Using structured approaches of product development and quality management best practices, it grows from a virtual system until it becomes a real product. During quality planning phase, the quality project is monitored and approved in corresponding milestones. The FMEA (Failure mode and effects analysis) offers the proper toolset to identify and mitigate risks in the virtual product and process structures. Remaining hazards are managed by the control plan with inspections of critical characteristics that should be controlled on the real product. Any nonconformities on the real product are documented and resolved through an effective problem-solving process. Then, change management can allocate the changes to the main stakeholders in the loop, so that the product development process continuously improves.
What is common to all the stages? In each process step, specific actions need to be created, and tasks must be assigned to a responsible user. Regarding quality specific processes, a quality action is created as part of the whole quality process. A quality action has its own lifecycle and needs to be accessible through the respective context. Many data are linked to a quality action, including status, due dates, context of the action, responsible person, owner, targeted product, related project and more. To make sure that quality actions are performed at the right time, it is important to rely on an escalation management mechanism that monitors the quality actions in a defined period to perform escalations or send out reminders to owners or other responsible people. The escalation rules must be set up by a quality manager to provide suitable granularity given the context and criticality of the quality action or any other required level of detail. Appropriate escalation management is the basis for a strong "customer- supplier" internal and external relationship, enabling on-time delivery for all open actions. For example, the person responsible for realizing a defined containment action can receive all relevant data and perform it directly or follow the respective context for further information and detailed work. In a holistic loop, each specialist can receive and check all important info to manage the deadlines.
The basis for an efficient quality management system is a consistent and coordinated quality action process tracked with reminders and escalation. The goal is to have overall tracking and controlling to ensure that actions are implemented in time. By using an isolated system or by leveraging spreadsheets, it is not possible to gain an overview of all actions and each one is handled only by a single owner. Instead, there is a huge advantage to leverage a unique collaborative platform, because all teams can be involved, and quality actions can be directly addressed to right owner. Therefore, it is possible to actively eliminate segregation between different departments. This is a precondition to continuously improve the product and process, to ensure a high level of quality, meet standard requirements and satisfy the final customer.
Optimize management of all quality actions throughout your product lifecycle
A structured approach to manage quality actions helps optimize teamwork and shorten development time, thanks to the automation of time-consuming and manual creation, and reduce handover errors. By leveraging a unique environment from engineering to planning, the quality engineers can boost product quality, customer satisfaction while decreasing development time.
Learn more about how Quality management can rely on a collaborative product lifecycle management platform and discover a specific solution for boosting your Quality action Management process.
This article first appeared on the Siemens Digital Industries Software blog at https://blogs.sw.siemens.com/opcenter/boosting-on-time-delivery-of-quality-management-activities/