Products
Stay productive – Explore our free NX for Manufacturing Learning Resources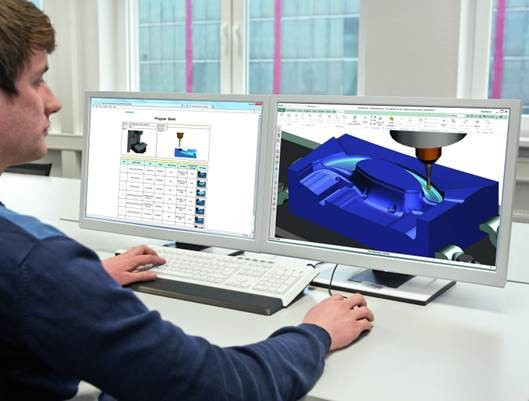 During these challenging times, we encourage you to improve your proficiency in NX for Manufacturing, our integrated solution for CAD, CAM, CMM and Additive Manufacturing. We have created a list of many learning resources for your benefit.
Free, 30-day, Online Learning Courses
To help you expand your NC programming expertise, we are offering customers a free, 30-day subscription to online Learning Memberships. You will gain access to on-demand, video-based learning. The free courses include topics on:
Prismatic parts machining using 2.5-axis milling and turning
Mold and die machining for high-speed roughing and smooth finishing
Complex components machining using advanced 5-axis machining
Programming automation with Feature-Based Machining
Robotics for machining tasks, such as drilling and deburring
G-code-driven simulation to eliminate errors in production
Additive manufacturing for printing plastic and metal parts
To explore the full capability of NX CAM, access our free, 30-day cloud trial. You can start the trial in just minutes. No installation is required; simply signup and use NX CAM software in your internet browser. Get started now!
Join the conversation online. Collaborate with a strong community of professionals (users, partners and Siemens experts), supporting users on the NX Manufacturing discussion forum. In the Knowledge Base you will find articles and how-to videos with step by step instructions on how to use NX software.

What's new in NX Manufacturing?
Powerful new enhancements are now available in the latest release of NX for manufacturing, our comprehensive solution for CAD, CAM, CMM, robotics and additive manufacturing.
Need more? Watch the on-demand webinar, "Unlock your part manufacturing potential." Learn how to maximize your operational performance with the integrated NX software.
This article first appeared on the Siemens Digital Industries Software blog at https://blogs.sw.siemens.com/nx-manufacturing/stay-productive-explore-our-free-nx-for-manufacturing-learning-resources/