NX CAM 9: Providing industrial-strength CAM for die/mold machining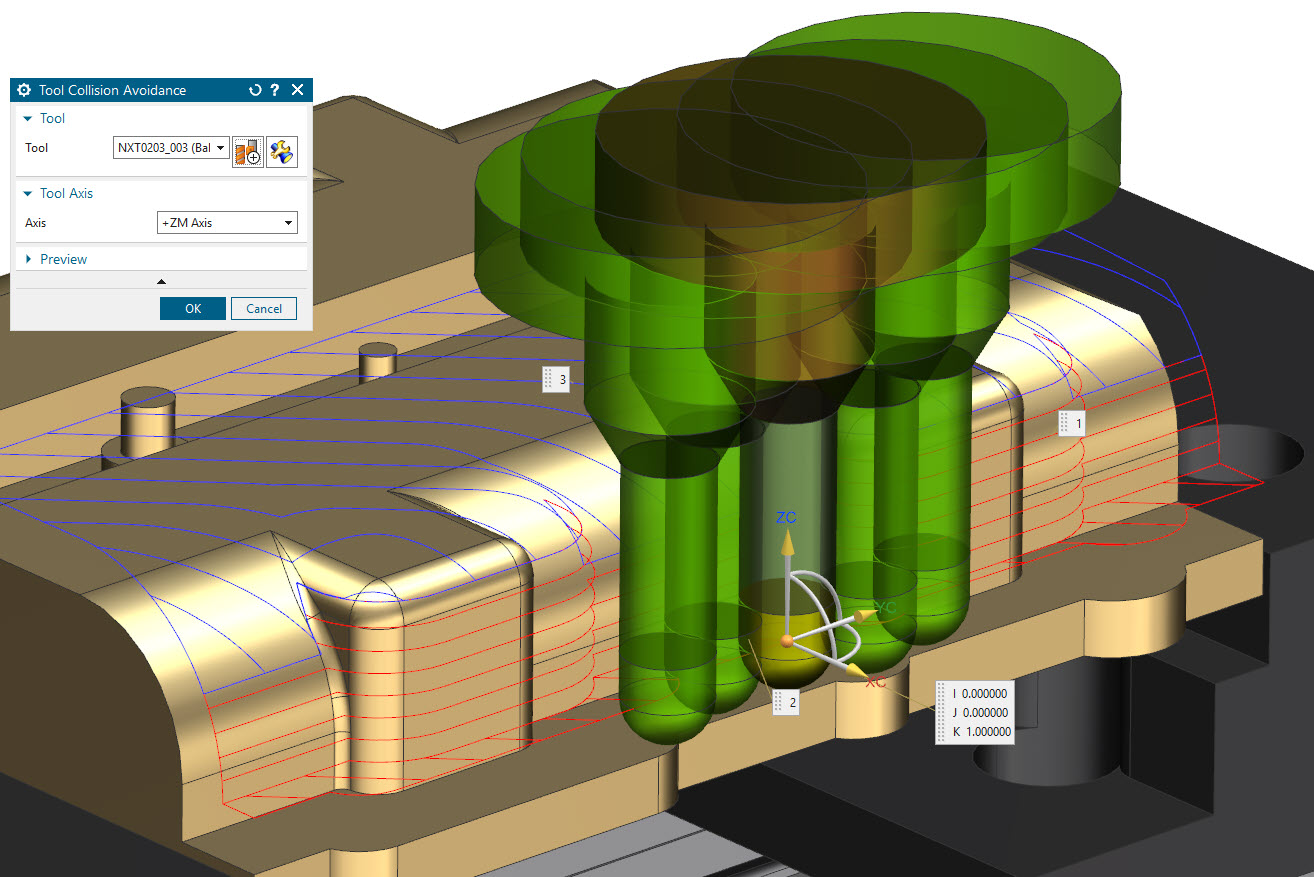 NX TM CAM 9 software is available now, and it offers industrial strength CAM for a wide range of industries. If you're a manufacturer looking for the next level of control and faster CNC programming, then you should take a closer look at this release.
This is a primer about some of the many capabilities that are available in NX CAM 9. I'll start by looking at die/mold machining. In the upcoming blogs, I'll discuss the new capabilities and enhancements for prismatic and complex parts machining.
Achieving a superior surface finish right on the machine
Huge productivity benefits can result from producing a high quality surface finish right on the machine (versus hand polishing). Surface finish is heavily influenced by the quality and accuracy of the tool path. What looks smooth and clean on the computer display may not always produce an acceptable surface finish.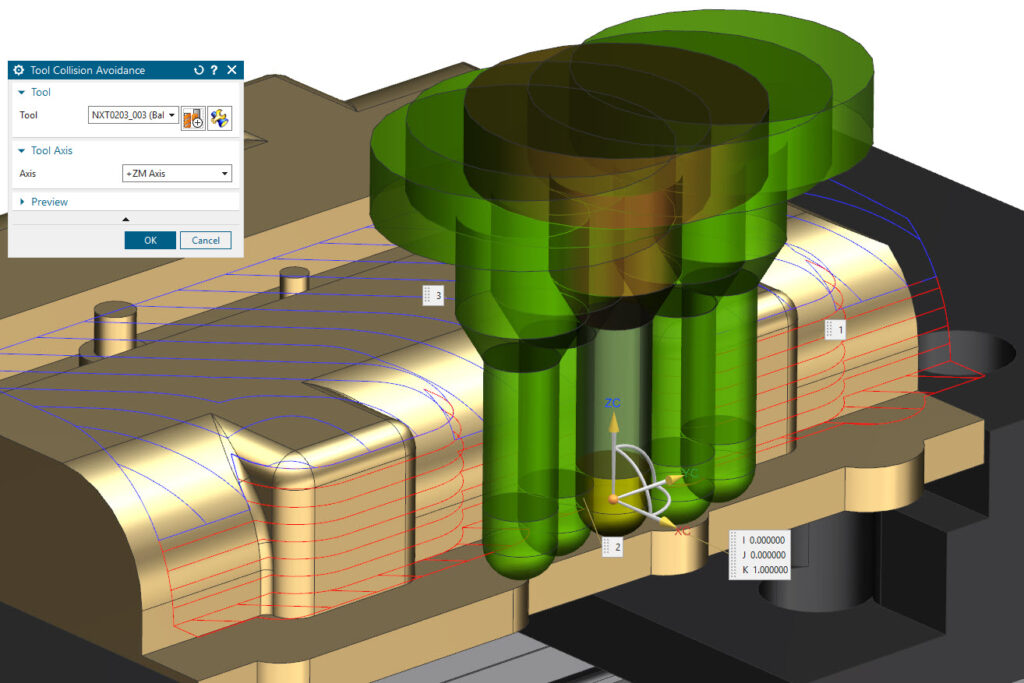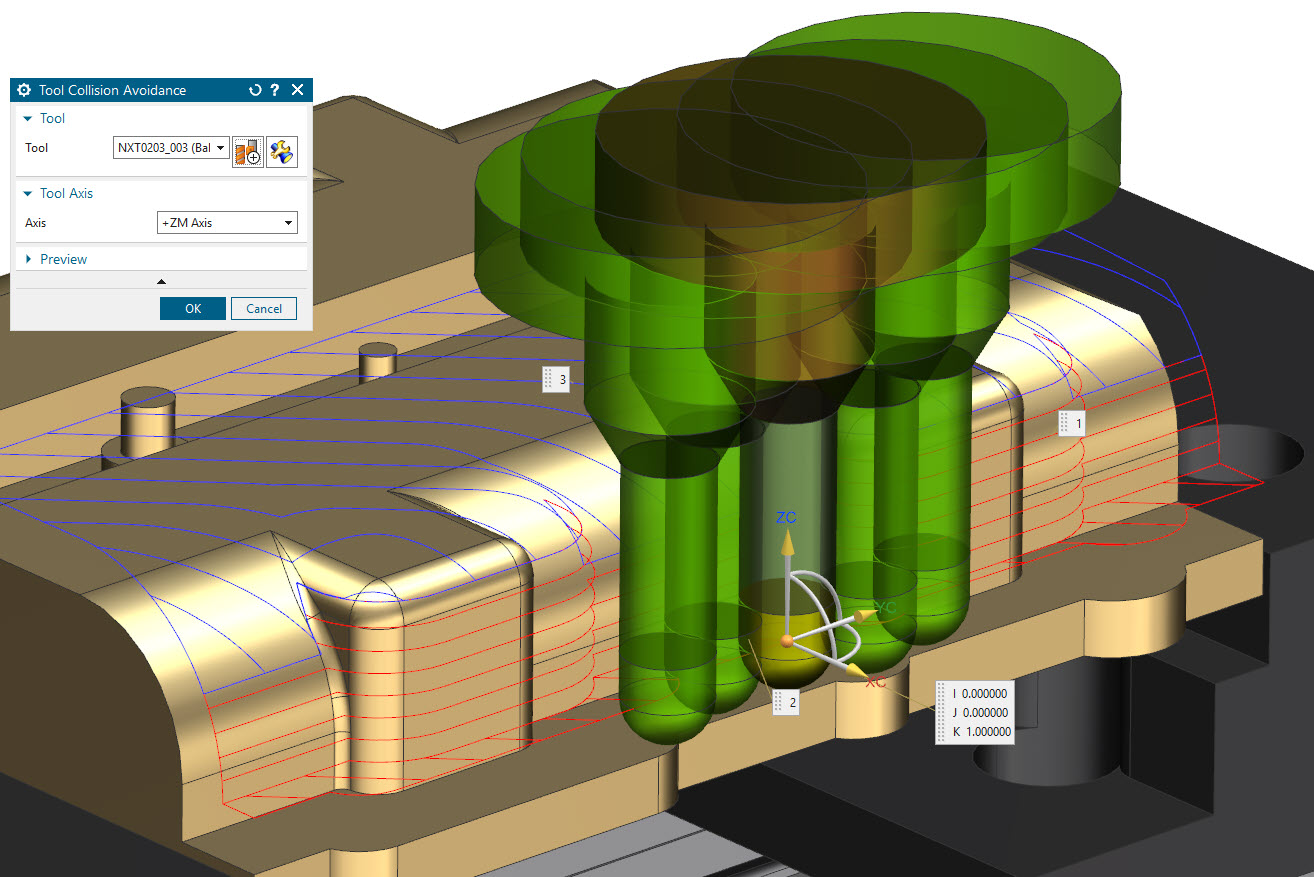 With the new Cut Region Management capability, you get precise control over area milling cut regions and machining strategies to help achieve a higher quality surface finish as well as faster finishing. You use the system to manage and precisely define cut patterns by region. Regions and operations can be previewed, changed, re-ordered, and accepted before generating the tool paths. This capability is useful for more complex parts in which careful planning of the process is required and you want to control exactly how a part will be machined. Our analysis shows that for some complex parts, programming productivity can be improved by as much as 40 percent. (Hands-on demonstration: Take precise control over die/mold machining strategies)
Behind the scenes, NX CAM employs point synchronization and filtering algorithms to ensure tool paths produce a superior finish and properly account for hidden characteristics that can result in poor results, such as point distribution, transition points, and tiny path segments.
Let NX CAM do the rest milling
It's inefficient to use the smallest tool to rough a complex mold or die that has hundreds of surfaces. That's why we use larger tools to address the majority of the areas, leaving behind material in the valleys and tight corners. Valley rest milling, also known as pencil cut or flow cut, is used to finish these valleys and tight areas that are leftover from finishing by larger tools.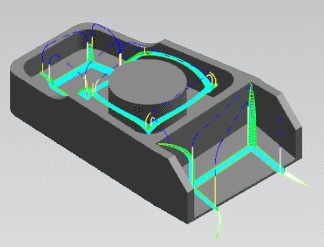 NX CAM can automatically identify these uncut areas and organize them into machining sequences that produce smooth and effective tool paths. In NX CAM 9, new upgrades take rest material machining to a new level. In the same way that area milling is best accomplished with different patterns for steep and non-steep regions, rest mill valleys are sensitive to steepness and cut pattern. NX CAM 9 automatically assigns your preferred cut patterns for valleys based on steepness, sequences them to avoid tool overloading and then connects them into a single operation that ensures safe and efficient cutting.
Save your longer tools for the deep reaches
For large area milling operations with occasional reach problems, you can save your longer tools for the deep reaches with the upgrades to the divide tool path function.
The Divide Tool Path function lets you set up series of tools to be used (for example, from short to long) and will automatically divide a tool path among them. The system cuts what it can reach without collision with the first tool, then the second tool, and so forth. NX will split the tool path right where the holder collision becomes imminent (with a bit of tolerance, of course). Tool motion is split mid-path (as needed), and safe step-overs and transitions are provided to sew up the modified regions.
Maximize your ROI in High Speed Machining
You need more than just an optimized material removal rate to get the most from high speed machining. Optimized traverses, step-overs, and region connections also contribute to efficient high speed machining.
The new High Speed Connecting Moves fit optimized curves (splines) from one tool pass to the next, helping to minimize machine stress and maximize the ability of the controller to drive at its highest feed rates. These transitions are able to span any two passes, in-plane or not, parallel or not, or step-over or region connection.
Make the jump to 5-axis machining
For parts with deep cavities and small vertical corners, our field tests indicate that with a 10-percent increase in programming effort, 5-axis machines can improve machining productivity by up to 30 percent. Compared to fixed axis machining with long tools and smaller diameters, 5-axis machines can access these tight areas by tilting the tool away from adjacent walls, allowing the use of shorter, stubbier tools.
You can take advantage of the efficiencies of 5-axis machining without the challenges of traditional 5-axis programming with the Tilt Tool Axis function. Produce a 3-axis tool path and then use Tilt Tool Axis to look for potential collisions and automatically resolve them. When a potential collision is anticipated, the tool axis is gradually tilted away from the collision area, resulting a 5-axis tool path that takes advantage of the short tool. In NX 8.5, Tilt Tool Axis is available for only finishing operations. Upgrades in NX 9 add roughing, undercut support, and many additional control options.
I'll discuss these capabilities and others in the upcoming months, so stay tuned. Be sure to watch for announcements about upcoming Tech Tip webinars, videos, hands-on demonstrations, and more.
Next up…NX CAM 9 preview: Prismatic parts machining.
LIVE Tech Tip Webinars!
Watch NX experts demonstrate the latest capabilities in NX CAM 9. Stay online for Q&A. REGISTER NOW! (attendance is free)
About the Author
Aaron Frankel is a member of the marketing team at Siemens PLM Software and focuses on part manufacturing solutions. He has been in the PLM industry for over 15 years and enjoys helping companies apply innovative technology solutions to design and manufacturing challenges. Aaron resides in Southern California with his family.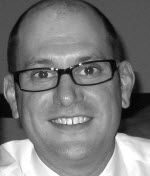 This article first appeared on the Siemens Digital Industries Software blog at https://blogs.sw.siemens.com/nx-manufacturing/nx-cam-9-providing-industrial-strength-cam-for-die-mold-machining/