Products
Digital innovation energizes small manufacturers' business [CIMdata commentary]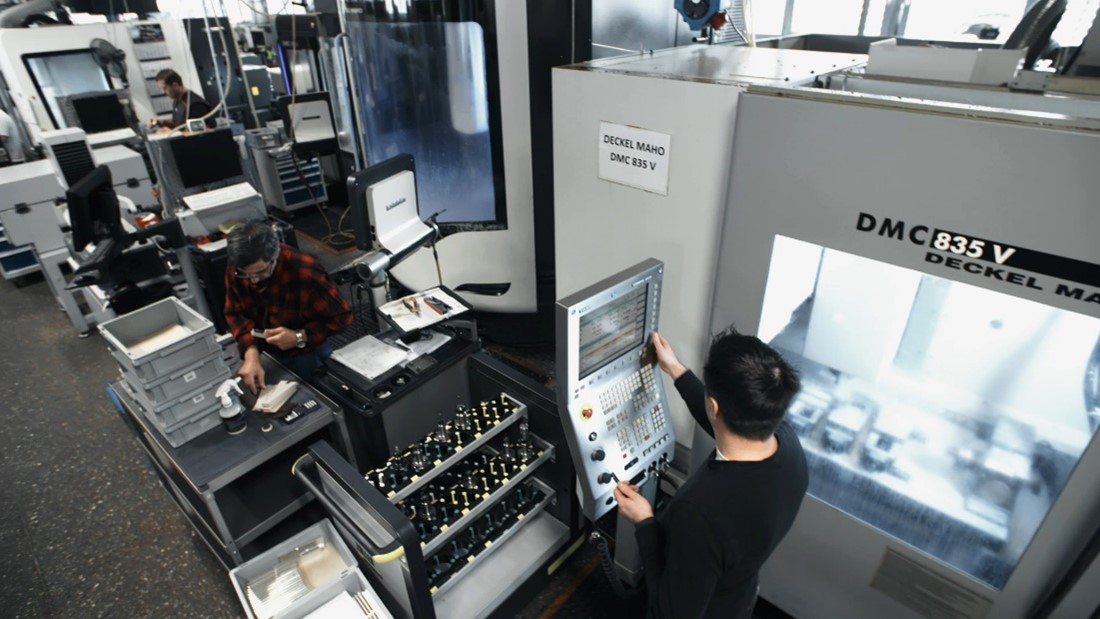 In today's highly competitive global market, SMEs (small-to-medium enterprises) face several challenges in the industry due to factors such as increasing product complexity, resource availability, operational flexibility and speed, and supply chain.
The manufacturing industry is undergoing a tremendous transformation and the adage "Survival of the Fittest," holds true. Small to medium-sized manufacturers with limited workforces are beginning to question how they can effectively utilize their limited resources in a globally competitive industry.
Technology-led efforts enable manufacturing leaders to transform operations, which helps SMEs compete more successfully. To demonstrate the distinct value of digital manufacturing technologies for small businesses, we partnered with CIMdata, a leading industry analyst that specializes in PLM and digital transformation, to analyze the unprecedented competitive edge SMEs gain with a digital manufacturing strategy.
Over the past few years, thousands of SMEs have struggled to adapt to the new realities, including product complexity, cost reduction, and digitalization's onslaught. If SMEs don't digitally transform their business, they will be less able to profitably produce the new, more complex products their customers are demanding."

CIMdata
According to CIMdata's recent commentary about digital transformation for small-to-medium businesses, approximately 20% of SMEs fail within the first year and only 30% survive for 10 years or longer. The key factor impacting the survival of manufacturing SMEs is their ability to digitally transform their business and operate more effectively.
Overcoming the operational challenges of small manufacturers
CIMdata reveals SMEs are at an operational risk as they face many challenges, such as the inability to hire experienced personnel, limited financial funding and budgets and physically expanding their facility. By implementing a digital manufacturing strategy, even small enterprises can address these challenges and enable efficient automation throughout their production processes, both in programming and on the shop floor, to increase productivity and remain competitive.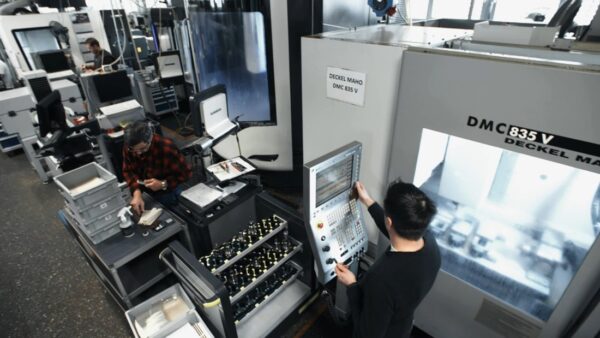 Business pressures are forcing SMEs to change the way they create, manage, and leverage their assets – human, physical, and financial. The solution to these challenges lies in implementing digital environments to generate, simulate, analyze, and predict operational performance before investing in physical production. SMEs can choose a solution and utilize only what they need, when they need it, to personalize their digital environment to fit their unique business requirements.
Long-term benefits from manufacturing digitalization cannot be achieved without a comprehensive digital manufacturing strategy."

CIMdata
CIMdata suggests that SMEs face a strong need to embrace digital manufacturing to connect systems and processes across all programming and production areas to create integrated manufacturing, from design to commissioning, executing production, and servicing the final products through virtual commissioning, accurate simulation of CNC machines, robots, entire production lines, safety, and human ergonomics.
W.A. Pfeiffer: Transforming to a digital machine shop
As part of CIMdata's commentary, the leading consulting firm spotlights W.A. Pfeiffer, a relatively small precision component manufacturer and the catalysing moment that began their digital transformation.
The W.A. Pfeiffer case serves as a prime example of how small manufacturers with a staff of only 29 employees and limited physical footprint can realize the advantages of digital manufacturing. With end-to-end connectivity of their production system, they configured a custom digital manufacturing solution to enable themselves to survive and compete in demanding markets, such as the medical devices and industrial machinery industries. With the introduction of NX, Teamcenter, and Sinumerik Integrate, W.A. Pfeiffer is able to run a nimble and high-performance part manufacturing process.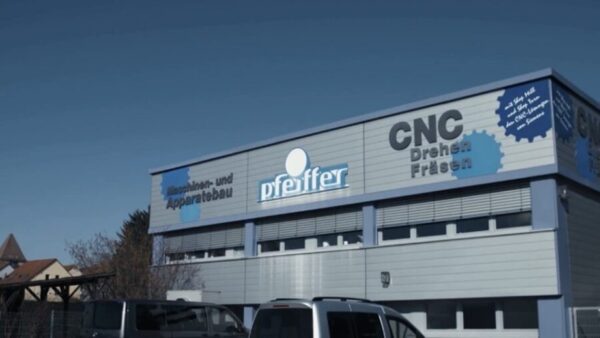 With the CNC machining at the core of their business, it's critically important for this manufacturer to maximize resource utilization, enabling higher throughput. W.A. Pfeiffer's engineers use the advanced Computer-Aided Manufacturing (CAM) capabilities in NX software to optimize machining processes, reducing cycle time by up to 25%. A digital thread-driven manufacturing environment enables SMEs, like W.A. Pfeiffer, to operate more efficiently, while accelerating production and delivering high-quality components to meet the customer's needs.
Read the complete CIMdata's commentary on SMEs using digital manufacturing to survive and thrive.
This article first appeared on the Siemens Digital Industries Software blog at https://blogs.sw.siemens.com/nx-manufacturing/digital-innovation-energizes-small-manufacturers-business-cimdata-commentary/