Spring Cleaning 101: NX Style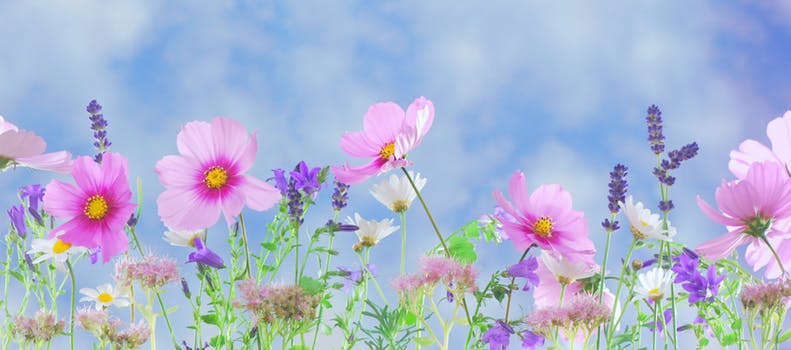 Ahh, the first signs of spring in the United States! Sunshine, blue skies, and the promise that summer is just around the corner. Everything seems new–except that old pile of junk sitting in the attic!
Spring cleaning is a tradition that has been around for ages. In the 1800s, lamps inside the home were lit with whale oil or kerosene. They needed to be heated with wood or coal, which in turn left a huge mess. Windows had to be opened to let the soot out, and this could only be done during warm weather.
It's time to change with the seasons and do some spring cleaning! Don't forget about NX during this busy time of year, though! While there may be many parts in your home to clean this spring, there are parts to clean up in your favorite CAD software as well.
Part cleanup does a number of things. These benefits help you work more efficiently and make parts better moving forward. Remember, if you don't need it, get rid of it! Just like that pile of junk in the attic. Take a look at what you can do with Part Cleanup below.
Part

Part

Specifies the kind of objects to clean up. Select from the following options:

Work Part
Work Part and Component
All Loaded Parts

| | |
| --- | --- |
| Note | All Loaded Parts refers to open parts or fully loaded parts. Partially loaded does not really open files, but instead accesses and extracts just some data without opening the part files. If you are using an assembly, use Work Part and Components. This checks the components and their links regardless if they are fully or partially loaded. |

A partially loaded part may not contain the data that needs cleaning. In this case,NX does not modify the partially loaded part until it is fully loaded.

| | |
| --- | --- |
| Example | The Delete Unused Objects option works only if the part is fully loaded because, it cannot check if an object is used or not in a partially loaded part. Similarly, the Clean Feature Data option can work only if the part is fully loaded because, the partially loaded part does not contain any feature data. |

Simple Cleanup Actions

Remove Extraneous Highlighting

Removes the highlighting on objects that are no longer in a selected state. This is the only Part Cleanup option that works on the displayed part instead of the work part.

Moderate Cleanup Actions

Performs solids cleanup. NX analyzes all solid bodies in the work part and attempts repair.

Clean Mating Objects

Performs cleanup of mating conditions. Corrupt objects are removed from the part file. This option loads components when necessary.

Note

Mating conditions are obsolete; they have been replaced by assembly constraints. You cannot edit existing mating conditions or add new ones.

We recommend that you convert any remaining mating conditions in your assemblies to assembly constraints. See the Assemblies Help for more information.

Clean Assembly Constraint Objects

Performs cleanup of assembly constraints. Constraints that are corrupted are removed from the part file. This option loads components when necessary.

This cleanup is useful when you have problems with assembly constraints when loading an assembly.

See the Assemblies Help for more information.

Clean Manufacturing Objects

Deletes or fixes any corrupt internal objects. For example, if internal parameter sets are corrupt, they would be unusable, and you would need to use this option to delete them. Clean Manufacturing Objects may reduce the size of your part file considerably.

Clean Drafting Objects

Performs the following part cleanup of drafting objects:
Fixes corrupted origins for dimensions on drawings.
Adds missing GD&T data to ordinate dimensions.
Deletes notes with no text.
Fixes and retains annotation information for objects.

Fix Off-plane Sketch Curves

Repairs certain curves that are off the sketch plane.

When you copy and paste a sketch across planes that are far apart (typically 1000mm or more), or when you import I-DEAS parts that contain sketches, NX may create lines and/or arcs that are off the sketch plane by extremely small distances. Off-plane sketch curves can cause certain types of update errors. For example, an Extrude operation might fail because of overlapping or disjointed curves.

Fix Off-plane Sketch Curves examines all sketches in the current part. If a line or arc is less than 1e-04mm from the sketch plane, NX moves the curve back onto the plane. Curves that are more than 1e-04mm from the sketch plane remain unchanged.

Clean Interpart Links

Removes the associativity of smart objects that reference broken interpart links. Such links can break when the component is deleted, or if the object in the component part is deleted. This does not delete WAVE features as these can be deleted or reassociated interactively. This is mainly used for cleaning up links created by the Routing module.

Clean Routing Objects

Removes unnecessary routing data.

Repairs routing objects and routing specific constraints.

Moderate Delete Actions

Delete Unused Objects

Deletes all extraneous objects from the work part. Extraneous objects are objects no longer accessible, and are not needed by any user-accessible objects. (Normally, extraneous objects are automatically deleted by the system, but in some situations this does not happen.)

Delete Unused Fonts

Removes character fonts that are not used in any drafting text in the current part. These fonts are typically left over from a part converted from Unigraphics V13.0, or if you select a font in File tab→Preferences group→Preferences→Visualization→Visual and then do not use it.

Specifies whether empty groups should be deleted during the cleanup. Select from the following groups:

No ActionDelete
Unnamed Only
Delete All

Serious Delete Actions (Use Caution)

Delete Unused Expressions

Removes expressions that are not used in the current part. All expressions with no references in the part are deleted, including any expressions that are referenced only by unreferenced expressions.

| | |
| --- | --- |
| Note | An interpart expression will appear to be unreferenced if the assembly is not loaded, so loading is an issue for this operation. |

Delete Spreadsheet Data

Deletes all spreadsheets from the part file. To selectively delete the Gateway spreadsheet or the Modeling spreadsheet, use Tools tab→Spreadsheet.

Delete Visual Editor Data

Deletes Visual Editor data from the part file. For more information about the Visual Editor, see the Modeling Help.

Delete All Materials

Deletes all materials and textures applied to a work part.

Delete Duplicate Lights

Deletes duplicate visualization light objects from the part file.

Delete Invalid Part Attributes

Deletes part attributes that have invalid values.

Delete Unused Extract References

Reduces the size of pre-NX 11.0.1 part files with Extracted Body features by removing non-geometric references from the extracted geometry which are not used by any downstream features.

Reduces the part file size and memory usage of an assembly part file by removing assembly-specific changes to the color, translucency, and font of geometry in component parts. Select from the following options:

No Action
Remove Redundant Changes
Remove All Changes
Take advantage of this feature during the spring, and every other season, to ensure your designs are clean and the best that they can be. Happy Spring cleaning!
This article first appeared on the Siemens Digital Industries Software blog at https://blogs.sw.siemens.com/nx-design/spring-cleaning-101-nx-style/