Remove the Barriers to Innovation: Latest NX Update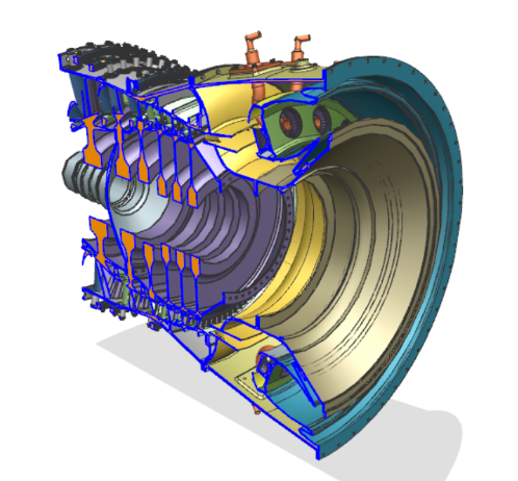 We are excited to announce our next update to NX. We've put together a short video on some of the enhancements you can come to expect. Please take a look below:
Aligned with our continuous release methodology you are able to receive these new functionalities faster, allowing for immediate access to the latest and greatest we have to offer. Here's an example on how you should receive this latest update.
Let's get right into it with what you can expect.
We've introduced a new licensing methodology. Value Based Licensing (Token licensing) will apply to many of our add-on modules that are purchased to expand the capabilities of the NX Mach core seats. Once again, NX will be the first major CAD vendor to introduce this purchasing option. This will allow you to gain greater flexibility regarding your purchasing options, as well as new ways to deploy NX. With over 50 different add-on products available, you'll be sure to find what you're looking for. Please see here for full details on this new licensing method.
Tokens are packaged into what we call value packs: Currently, we are offering two value packs.
NX35100 – NX Value Based licensing 100 pack
NX35050 – NX Value Based licensing 50 pack
We're excited to introduce this new purchasing method and look forward to seeing our community explore this option.
From Electromechanical Design to Immersive Visualization; all areas within NX see updates. Please take a look.
Electromechanical Design: printed circuit boards (PCBs) see an increased accuracy of electronic data representation with new enhancements. These enhancements include the support of RF PCBs, while addressing ECAD/MCAD and thermal workflows. Flexible PCD enhancements focus on ancillary item support for flexi circuits, which enables the association of non-component objects through flattening commands. Routing includes Capital collaboration improvements, which build on previous capabilities to improve usability within NX. Routing sees an overall improved ease-of-use, and quality which ensures a decreased time to market. With Mechatronics Concept Designer (MCD), we've included faster simulation and validation of handling robots in machines. This will allow you to exchange project data faster which saves you time and improves collaboration.
Generative Engineering & Integrated Validation: Animation designer and model based systems engineering (MBSE) receive upgrades. Animation designer ensures you that you have the best tools for design evaluation. You can share your designs in the highest quality, which will optimize the entire evaluation process. With MBSE, we've increased the accuracy and reduced the time of communication between CAD and CAE. We do this through the visibility of CAE calculations to CAD users. We also provide quick access to inter-department information with MBSE.
The Most Productive Modeling Environment: We've enhanced our design capabilities to make your workflows significantly more efficient.Building on our Convergent Modeling technology, we've added a new feature called Morph Mesh. Morph Mesh allows you to interactively edit convergent bodies using subdivision style methods. You can rapidly modify complex shapes with Morph Mesh. Model Based Definition (MBD) receives multiple workflow and functional improvements, which are focused on design efficiency that have measurable productivity gains. A few of our enhancements to MBD include PMI Compare, Hole Callouts, and PMI display. Symbols in notes is another big addition that will benefit users downstream. Let's not forget about the technical data package as well, which has been a large ask from our users. See here for what Dave Wingrave had to say about the Technical Data Package.
With assemblies, we continue to improve our users workflows by allowing the creation and manipulation of assemblies. We are happy to continue the on-going load performance in this release. Our minimal load can now be ran in both native and managed modes. The sheet metal application has new features that add consistency and workflow improvements. Integration with Teamcenter for downstream use, and an improved managed mode integrated with output ability, just to name a few. Piping and Instrumentation design (P&ID Designer)was developed from the ground up with the intent of addressing your needs. With this release we've made it easy to use
authoring for all aspects of piping and instrumentation diagramming. We've provided the ability to leverage P&ID data directly into 3D.With Mold, Tool, and Die, we've ensured that these enhancements are focused on improving overall tool design productivity. We've introduced a new set of capabilities to identify features for sheet metal parts necessary for tool cost calculation. Lastly to our core modeling area we focused on joining. With the joining enhancements to NX we've ensured proper results for downstream usage of weld information. We provided the rules based structure weld, which gives you more control over the information that's captured.
Immersive Visualization: we've streamlined design and review workflows to create a smoother view navigation. Take a look at what Patti Longwinter of Product Engineering Software had to say about what's new to Rendering.
__________________________________________________________________________________________
Our goal with this release was to increase your efficiency and improve your workflow. We hope that this gives you more time to create innovative and disruptive products of the future.Happy designing!
Remember that we have many resources available to you as a NX user. Our knowledge base includes every single enhancement into NX across all design areas. If you are ever looking to learn about an enhancement or freshen up how to do something within NX, then this is your place to visit. If you're ever in need of design help than look no further than the NX design forum. NX users around the globe are readily assisting each other with their design needs. Just another reason why the NX community of users is the best. If you are looking to stay up to date on NX news, interviews, and announcements than be sure to follow our blog. Lastly, if you're active on social media use the #IngenuityisNX hashtag to showcase your designs to the world. We would love to see them. Be sure to bookmark these resources.
This article first appeared on the Siemens Digital Industries Software blog at https://blogs.sw.siemens.com/nx-design/remove-the-barriers-to-innovation-latest-nx-update/