Products
Master NX CAD with These Tutorials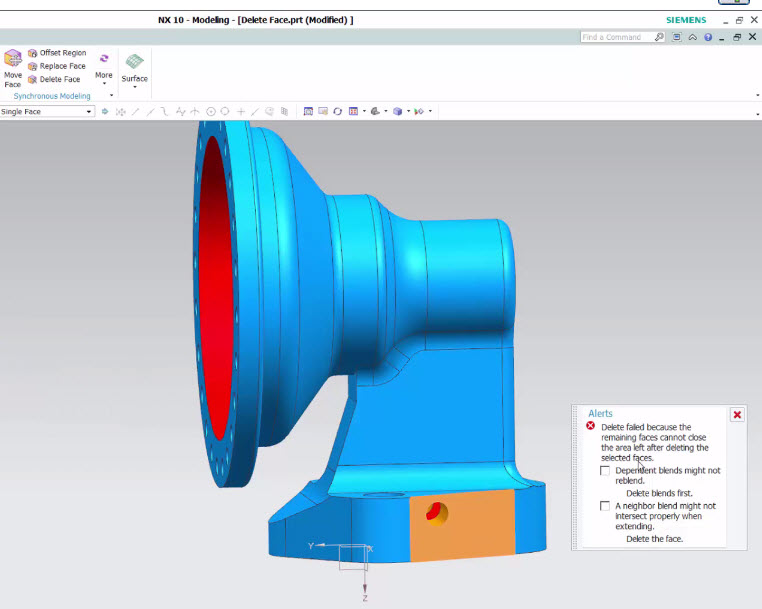 Brush up your CAD skills with new videos available online. You can watch the Tips & Techniques videos anytime on the Education Services website. You'll need a Learning Advantage account to access them. It's free and takes only a matter of minutes to sign up.
There are plenty of topics to choose from for novice and expert users alike. I've compiled this list of some of the most requested topics to get you started.
Adding Text to Contoured Geometry of a Solid Model Using NX
NX 9.0
Learn how to add text as a part number to a contoured face of a model.


Use Text command to create text in a 2D plane


Project planar Text curves onto a contoured face


Use Pull Face command to raise the text from the model's contoured face


NX 10.0
Learn how to work with interpart expressions.


Edit each component


Create a component controlled interpart expression


Create an assembly controlled interpart expression


Create an assembly override controlled interpart expression


How to Create, Add and Edit an Exploded View
NX 10.0
Learn how to create and control an exploded view with the NX 10 Ribbon Bar interface.


Create and edit an exploded view


Create tracelines


Enable exploded view at any view


Show exploded view in a drawing environment




Apply a Variable Radius Corner Edge Blend
NX 10.0
Learn how to define an Edge Blend with variable radius points.


Use the Edge Blend command


Define variable radius points


Adjust radius points using selection handles





Using Synchronous Modeling on Imported Data
NX 10.0
Learn how to use basic Synchronous Modeling on imported STEP files that do not have parametric history.


Move, Pull, and Delete Face


Resize Face


Resize Blend


Resize Chamfer


Selection Types


Selection Methods


Watch the entire NX video series here! More are being added all the time, so check back soon.
This article first appeared on the Siemens Digital Industries Software blog at https://blogs.sw.siemens.com/nx-design/master-nx-cad-with-these-tutorials/