Products
Feature Templates | NX Tips and Tricks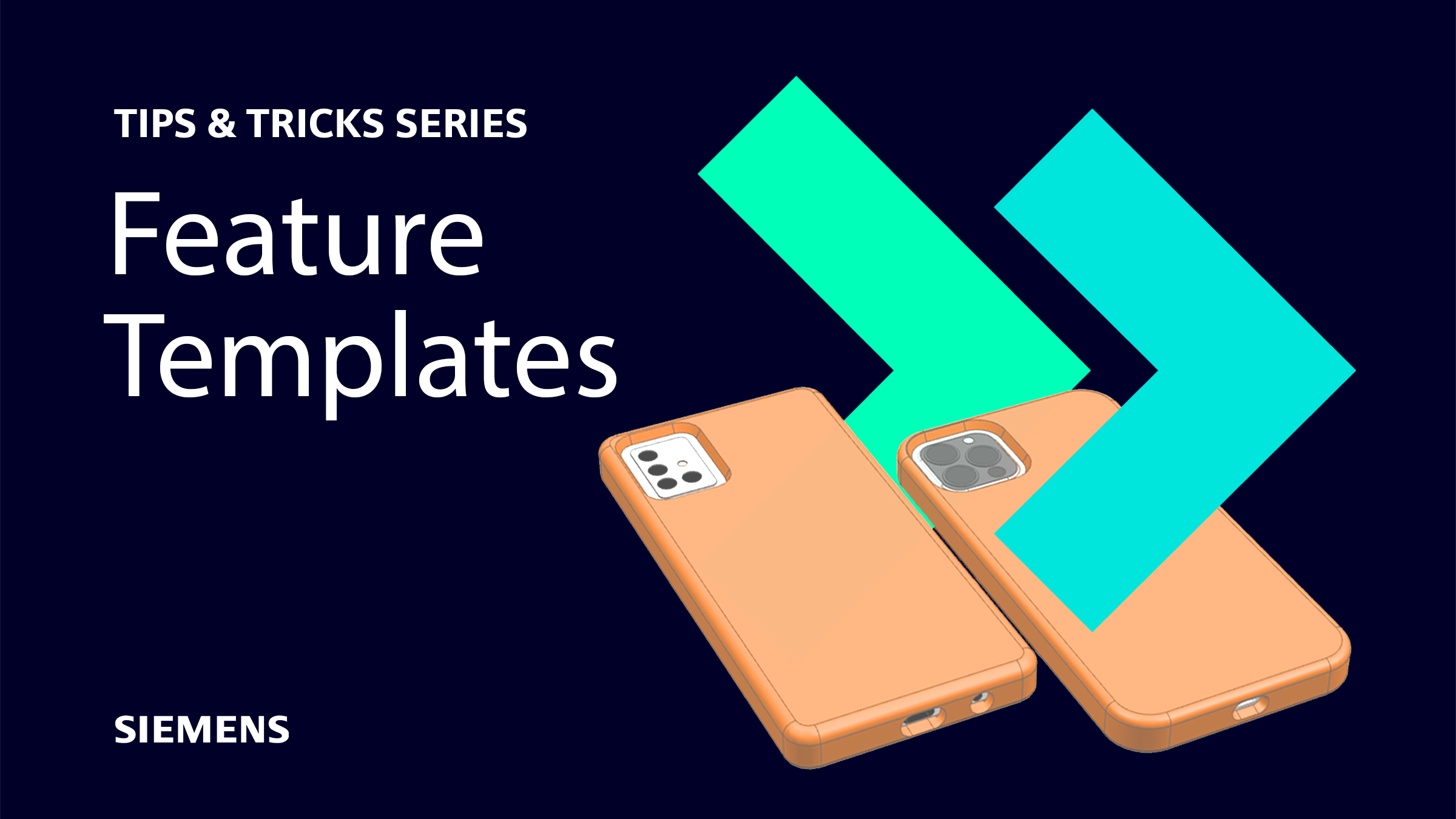 Introduction
As we continue to explore the latest capabilities from the Siemens' NX™ software December 2022 release, we're excited to share this Tips & Tricks blog post focusing on Feature Templates. NX has always delivered advanced automation, process simulation, and integrated technology to help improve productivity in managing end-to-end workflows. With this latest release of NX, we've added time saving enhancements to the Feature Templates that save time and accelerate the product design process.
Let's get started below!
---
Save design time with Parameter Tables
One of the new aspects of the 2212 release of NX is the integration of Parameter Tables. Feature Templates and Product Templates both now include a new widget for selecting a configuration directly from a Parameter Table. An NX part (or template) can also contain more than one Parameter Table—and choosing a configuration will set values for multiple expressions simultaneously. In addition, template authors can choose which configurations are presented in the template UI and optionally allow for all configurations to be deactivated if the need for custom parts arises.
---
WAVE Geometry Link Features
Another new aspect of Feature Templates incorporated into the NX 2212 release is the ability to use WAVE geometry link features. WAVE Geometry Link features are especially useful when creating features that follow or conform to features in adjacent parts. Rather than going in to manually connect features from other parts of an assembly, Feature Templates can now perform WAVE linking operations to copy geometry from another assembly component as an input. This can save a great deal of time on projects centered around linking parts to larger assemblies. Once again, this additional capability added to feature templates opens even more possibility when using NX.
---
Visual Rules
Finally, we're excited to unveil the integration of visual rules from Product Templates into the context of Feature Templates with the 2212 release of NX. Visual rules flexibly automate a wide variety of query, calculation, and reporting events and can be launched from various Feature Template interface events. Although visual rules cannot manipulate assembly components in the context of Feature Templates, they still offer a wide range of options to help control templates. Visual Rules are most effectively used by template authors to provide logic-driven feedback that helps guide template consumers to use templates most effectively. In addition to reading and setting values of expressions and attributes, visual rules can trigger different kinds of NX updates, highlight model geometry, and launch alerts and web pages to provide important guidance to the template consumer.
---
Conclusion
We hope these tips & tricks within Feature Templates will be helpful as you continue explore new functionalities of the 2212 release of NX. Keep checking back for more tips & tricks and be sure to let us know about any topics you'd like us to cover in the future!
---
Continue your journey with NX
Feature Templates | NX Tips and Tricks | YouTube Video
This article first appeared on the Siemens Digital Industries Software blog at https://blogs.sw.siemens.com/nx-design/feature-templates-tips-and-tricks/