Products
10 CAD Resolutions for 2016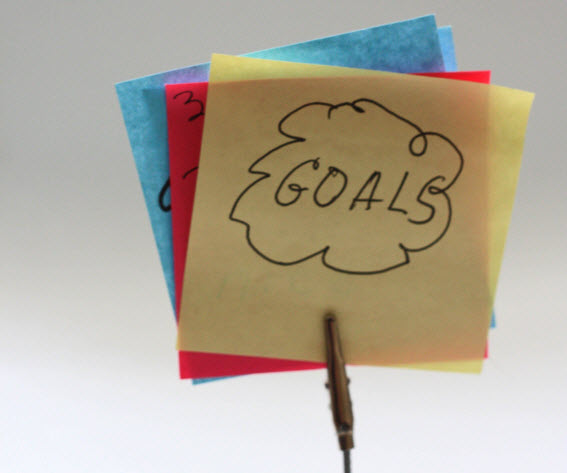 Ah, the New Year. That time of year when we tell ourselves we will finally get (and use) that new gym membership, or quit smoking once and for all or… well, you get the idea. While it's easy to fall back on old patterns, that's no excuse to avoid setting some reasonable—and perfectly attainable—goals. I personally am a huge fan of goal setting. If done right, your resolutions can be a tool to help you get the most out of your year.
Now is the perfect time to pause and consider what it is we would like to accomplish, not just in our personal lives, but at work too. Having a goal to work toward helps keep you motivated and on track. It also inspires you to become better, and that surely will have some positive lasting impact. Why not make some CAD resolutions to help you be a better engineer or designer?
You may already have some ideas in mind (share them in the comments below!), but if not, here are some CAD resolutions to get you started:


Learn a new command.No matter how many years you have been using NX, there is probably a command out there that you either don't know or don't use regularly that could make your life a lot easier! Each release includes new features designed to increase efficiency and productivity of the software. So why not learn one this year? After all, as Robert E. Lee said, "The education of a man is never completed until he dies."




Read the What's New documentation. Can't find a new command to learn? Why not check out What's New in NX. You don't have to read the documentation cover to cover, but it's a good idea to at least skim over the What's New section from time to time. Chances are there are some great new features or modifications that will help you out in your day-to-day work.




Discover NX Realize Shape. This goes hand-in-hand with learning a new command, but the benefits of Realize Shape are so powerful that it gets its very own resolution. If you have not tried Realize Shape before, then this year we suggest you review the capability to see how you can utilize it in your design workflows.




Turn Perspective on. Perspective view in NX allows you to see your model's length, width, and heght, giving you the perception of depth. Why work with this view on? Well, if you're creating a 3D model, I don't see why you wouldn't! You get a more realistic view of your design. After all, even a one-eyed man sees in perspective.




Become familiar with the basics of simulation. If your company is like most, then you are probably familiar with simulation bottlenecks. Most places don't have enough simulation experts to cover the amount of analysis that is required, so when design engineers are able to perform some basic CAE checks on their own, it benefits everyone. You get the results you need back faster, and you don't have to rely on someone else to do it! Lucky for you, NX is tightly integrated between CAD and CAE, so it's easy to learn. Better still, NX CAD has a built in CAE wizard that takes the guesswork out of basic simulation. If that's not enough, NX has process capture and automation tools that make it easy for CAE analysts to share best practices.




Customize NX. Take advantage of the customizable user interface. You can configure the NX interface to have your most used commands readily available. For example, put the measure distance command on the top of the MB3 dropdown. Having your most used commands readily available will save you additional mouse clicks and make for a smoother workflow.




Use the command finder. NX has a lot of commands. It's what makes NX such a powerful software solution, but it can also be problematic when you're searching for a particular one. Why waste time searching for a command when there is a handy tool right there that will do the work for you? Do yourself a favor and make command finder your new best friend.




Customize and save roles. If command finder is your new best friend, then consider custom saved roles to be a close second. Custom roles allow you to optimize the NX interface to your particular workflow and style. This makes it easier and more enjoyable to use.




Use Product Template Studio more. The next time you find yourself about to recreate a part from scratch that is used frequently, try Product Template Studio instead. Reuse is a hot topic in our industry right now for good reason! It saves time. I definitely don't like redoing the same work over, and I imagine you don't either. With PTS, you can create templates you and your colleagues can pull up and build off of easily, saving you the hassle of creating basic parts from scratch.



Get three new people to join the community.

I'll admit, this resolution is a bit self-serving, but there is value in it for you too! What makes the community great is the participation of all our users. The more people who take part, the more solutions and expertise you will have at hand to help you become a better NX user! So get your colleagues, peers, friends in the industry, etc. to join the community.



If that's not enough to get you started in the New Year, check out these additional tips and resolutions:


Watch an NX Quick Tips video


Turn off Silhouette display in wireframe for better performance


Don't stress over the appearance of 'facets' when working with shaded models. Your geometry is still exact


This article first appeared on the Siemens Digital Industries Software blog at https://blogs.sw.siemens.com/nx-design/10-cad-resolutions-for-2016/