Corporate
Professional training in functional safety goes online adding two more classes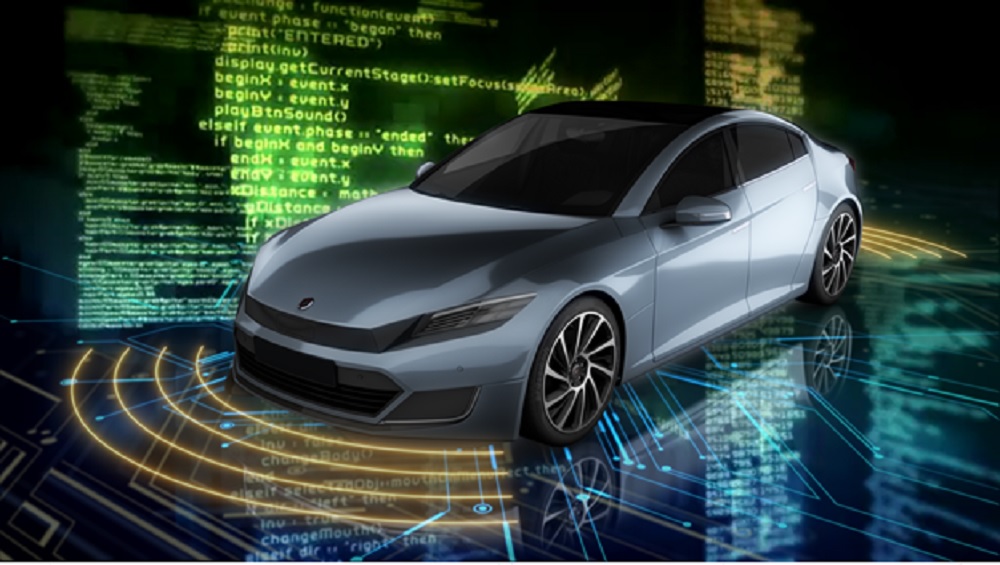 The development of autonomous products and vehicle ADAS has not slowed down in this new world. As more of us work from home, Siemens is dedicated to meeting the needs of our customers by providing online classes and increasing our professional training services. Siemens has made significant investments to deliver proven professional online training, building on the training that has been offered for more than ten years. For more information on all of the expert training available from Siemens Digital Industries Software instructors, please see our Instructor-Led Training site.
As devoted as we are to deliver competent and professional online training, we are equally committed to meeting the needs of our customers. That is why we have added two additional training sessions in our training line-up. We have included a two-day course in Functional Safety Analysis Training for Automotive Engineers and a one-day course for ADAS & Autonomous Risk Analysis using SOTIF, STPA, and ISO 26262.
Our in-depth knowledge of the standards helps our customers' development activities and remain compliant with the latest international standards. Our pledge in providing the highest quality training is why we are expanding our professional education in ISO 26262, ISO 21448, and J3187.
Engaging in additional training can help transform your company's process and safety management for compliance with international safety standards, giving your organization an advantage in the autonomous market. These courses will increase employees' value and confidence that comes from training and adoption of new methods in system loss analysis, hazard and risk assessments, and threat analysis. By obtaining this expert knowledge, increased development of new product features will naturally follow. Your team will reduce the reliance on external certification bodies and accelerate time to market by becoming self-sufficient in safe and secure confirmation measures and functional safety assessment processes.
For more information, contact:
Joseph Dailey
Joseph is a functional safety certified automotive manager, electrical engineer, systems integration, and processes expert currently leading the functional safety programs for Siemens.
To view the entire listing of Global Safe Solutions courses, click here or go directly to your course of choice below.
New Course Listings
Functional Safety Analysis Training for Automotive Engineers
Automotive engineers are substantially tasked with risk analysis methods from the HARA through the Safety Analysis Report. This two-day course will discuss safety analysis, including the HARA, FMEA, FMEDA, FTA, DFA, PMHF, and more, as it examines specific safety analysis topics in Parts 3, 4, 5, and 9 with real-life examples.
ADAS & Autonomous Risk Analysis using SOTIF, STPA, and ISO 26262
Autonomy is surging across multiple marketplaces from advanced driver assistant systems and fully-automated driving cars through industrial, military, and aerospace sectors. Development can be challenging as manufacturers need to account for both foreseen and unforeseeable factors. This one-day course will provide direction for autonomous systems engineers and managers, starting with the autonomous systems landscape around USDOT, UNECE, and Global NCAP. Next, we discuss guidelines as provided by ISO 21448 for required analysis and evaluation of risks, including via the highly-rated System Theoretical Process Analysis method for risk assessment. This course provides an excellent overview while delivering direction for the autonomous systems landscape.
Additional Course Listing (Available Now)
Professional Functional Safety Engineer Automotive Course
Implementing ISO 26262 successfully can be complicated, which has become a critical factor in surviving in today's automotive market. This course will provide managers and engineers involved in safety development or risk analysis, practical knowledge, and skillset in ISO 26262. This topic includes a course and an additional certification test.
Professional Functional Safety Engineer Industrial
This course will explain the first three parts of IEC 61508. We will demonstrate different topics and work products that must be documented and delivered. The safety lifecycle key processes will be explored and the responsibility that comes with functional safety. This topic includes a course and an additional certification test.
Advanced Requirements Writing for Engineers
Overwhelming evidence shows the most severe project problems, defects, delays, cost overruns, and failures are directly related to poor requirements. Unsatisfactory or incomplete requirements are typically due to the lack of understanding and how to best develop requirements from a user's perspective. This course will instruct how to gather and develop user evidence and the technical writing techniques required for writing clear and unambiguous requirements.
Additional Course Listing (Coming Soon)
Professional Functional Safety for Automotive Semiconductor with certification test. (3 Day Course)
Safety of the Intended Functionality (SOTIF) including STPA (2 Day Course)
Professional Embedded Cybersecurity Engineer Automotive (2 Day Course)
Webinar: Developing high quality automotive embedded software to increase functional safety with ISO 26262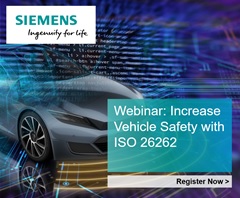 ISO 26262 compliant automotive embedded software is critical to deliver safer & reliable vehicles. Join this webinar to learn from experts the challenges & solutions to help you. #electricvehicles #autonomousvehicles #functionalsafety #adas #embeddedsoftware #siemenschip2city
Related links:
Certified professional training in functional safety, cybersecurity, and more for management and engineers
This article first appeared on the Siemens Digital Industries Software blog at https://blogs.sw.siemens.com/news/professional-training-in-functional-safety-goes-online-adding-two-more-classes/