Corporate
Paragon VTOL Aerospace adopts solutions from Siemens to streamline next-generation design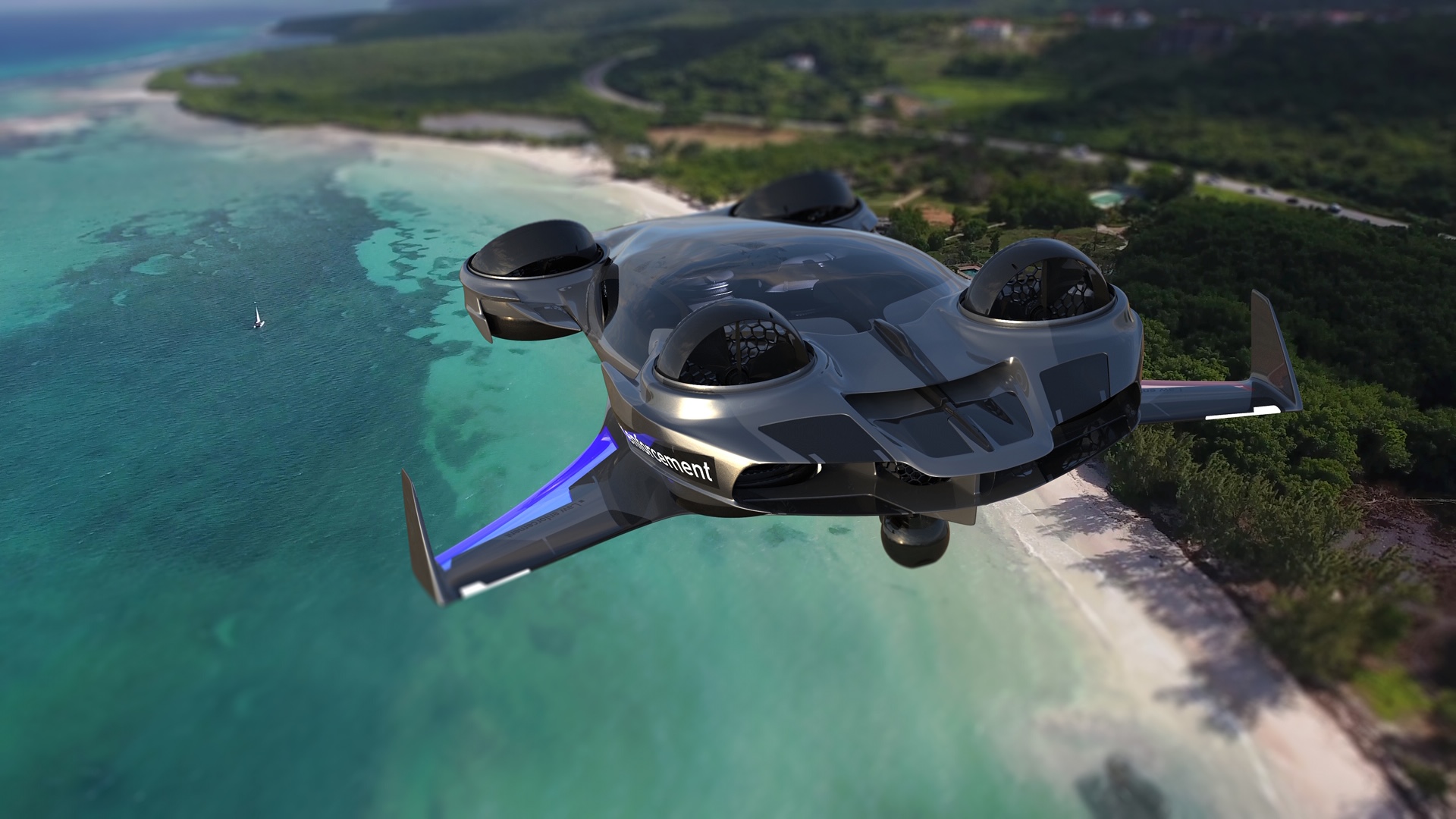 The need for increased performance and reduced time-to-market has led Paragon VTOL Aerospace, a global vertical take-off and landing (VTOL) aircraft provider for numerous industries, to adopt solutions from Siemens Digital Industries Software through its product development process. Paragon produces industry-specific drone hardware ranging from security applications for agricultural theft and commuter law adherence to human passenger drones. Paragon is also partnering with Aerotropolis Jamaica, a national project spearheaded by the Hon. L. Michael Henry in the Office of the Prime Minister, to build an ecosystem for Urban Air Mobility (UAM). The company plans to achieve positive results by reducing time and cost of its product development and testing through implementation of key technology from Siemens.
"Our vision is to provide a portfolio of intellectual property, industry specific drones, human passenger drones, and virtual highway platforms in Jamaica," said Paragon VTOL founder and oil executive Dwight Smith, a native Jamaican and American citizen. "We currently have plans to implement software and hardware programs in 2019 and begin testing their two to four passenger drones by year-end 2019."
Paragon has been developing their platform and much of the technology through collaboration with Siemens, major American universities, Silicon Valley experts, and ex-military personnel. Siemens is providing an integrated set of software solutions including STAR-CCM+, Simcenter, and NX for Paragon to design, test, produce, and monitor its extensive range of drone systems.
Although Siemens has worked with many startups in the past, Paragon is the first official partner in the new Aerospace & Defense Startup Program. The goal of this new program is for Siemens to partner with new businesses in aerospace emerging technology markets, provide market-leading CAD and CAE software solutions, and help startups embrace digitalization in product development. This can ultimately help disruptive startups bring products to market faster, with less cost and decreased risk, while leveraging the Siemens ecosystem.

"The Aerospace industry is changing rapidly," said Bobby Blackmon, Director of Aerospace & Defense at Siemens. "Companies like Paragon are bringing new, emerging technology to market and changing the way we view the world. Siemens is proud to provide solutions from our market-leading Digital Innovation Platform to Paragon as part of our Aerospace Start-up Program."
For more information on the Aerospace Startup Program, please click here.
Siemens Digital Industries Software is a leading global provider of software solutions to drive the digital transformation of industry, creating new opportunities for manufacturers to realize innovation. With headquarters in Plano, Texas, and over 140,000 customers worldwide, Siemens Digital Industries Software works with companies of all sizes to transform the way ideas come to life, the way products are realized, and the way products and assets in operation are used and understood. For more information on Siemens Digital Industries Software products and services, visit www.siemens.com/plm.
Paragon VTOL Aerospace is an emerging technology aerospace company with offices in California, Florida and Jamaica. Paragon specializes in developing industry specific drone technology and alternative aircraft that rely on non-traditional power sources. In addition, Paragon VTOL Aerospace builds software solution systems in the Caribbean that provide a pathway to improve the transportation grid using proprietary technology. Paragon's vision is to use technology to increase the quality of life for present and future generations while reducing the carbon footprint. Paragon's mission is to build a movement that incorporates technology, software and hardware globally to reduce climate change. For more information on Paragon, visit https://paragonvtol.com/
This article first appeared on the Siemens Digital Industries Software blog at https://blogs.sw.siemens.com/news/paragon-vtol-aerospace-adopts-solutions-from-siemens-to-streamline-next-generation-design/