Siemens PLM Software has a very strong and active academic program, serving more than a million students annually at more than 10,000 partner institutions, offering software for use at every academic level. However, we have not provided a solution for individual students who wished to purchase, learn and use NX. Recently, we have addressed this need, and we are pleased to announce the NX Student Edition.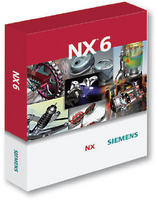 The NX Student Edition has been developed as a single-user solution. The Student Edition includes the complete suite of NX modeling, drafting, assemblies, and rendering capabilities, with NX Product Template Studio, complete documentation and self-teaching aids. NX Student Edition is delivered with a simple license install and a click-wrap license agreement.
The NX Student Edition is available initially through a specialist academic reseller, JourneyEd, and is listed on their websites, which include:

JourneyEd – http://www.journeyed.com/item/Siemens/NX+6/100965802

Academic Superstore – http://www.academicsuperstore.com/products/Siemens/NX+6/1307799
An international company, JourneyEd will handle all aspects of the transaction, including verification of student credentials and payments via credit cards or PayPal. JourneyEd will also promote NX Student Edition in their physical catalogs.
NX Student Edition is not intended to replace the existing academic solutions, but to supplement them. We believe it will help increase the availability of NX trained students in the future.
Jerry

This article first appeared on the Siemens Digital Industries Software blog at https://blogs.sw.siemens.com/news/new-nx-student-edition/