Products
Look to the future at Mendix World 2021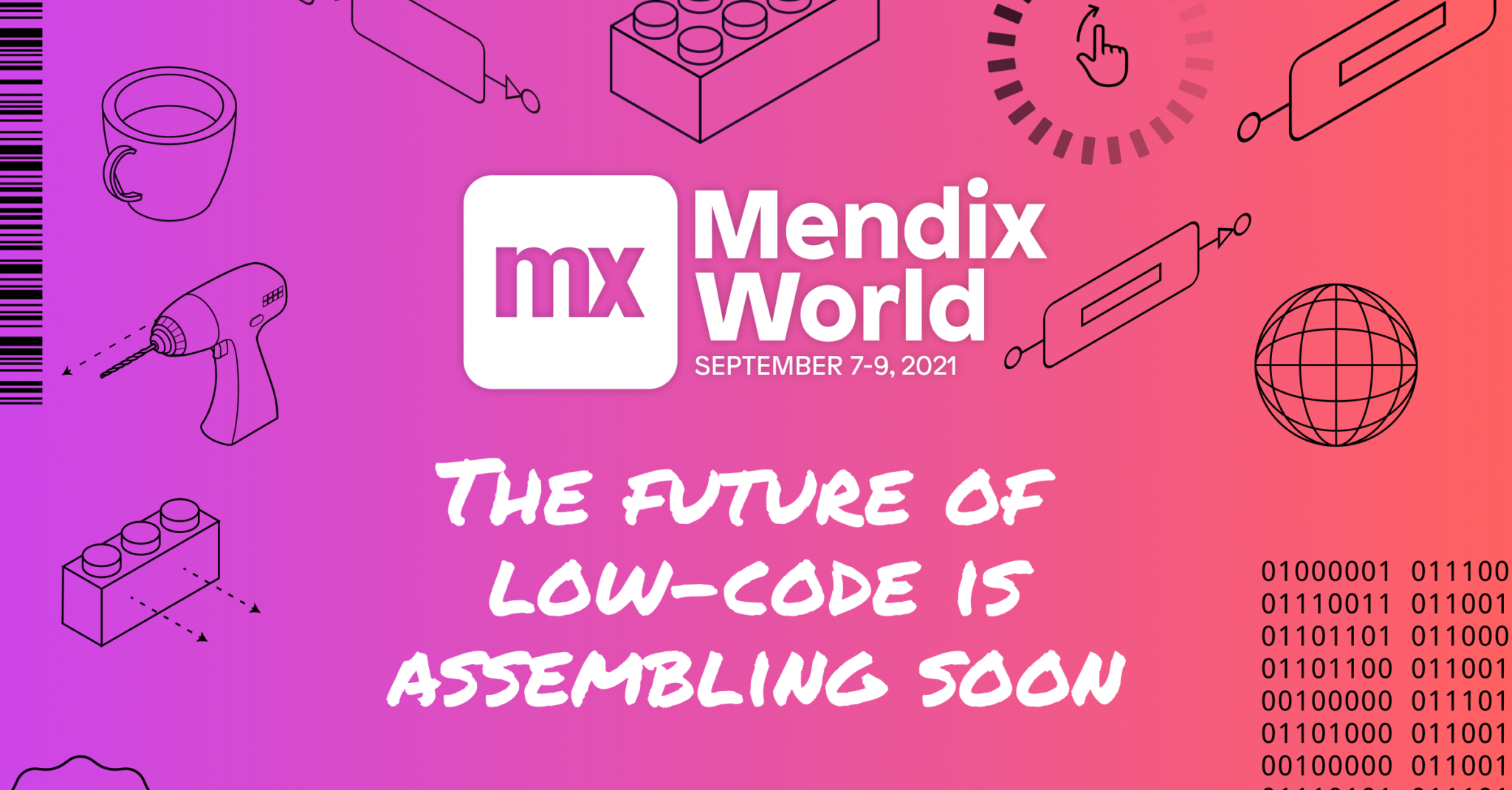 Mendix World 2021 is less than a week away (September 7-9, 2021), and this is your chance to get an insider's view of what the low-code community is making. You just might discover the solution to a challenge you've been working on. Or get fresh ideas for new apps to build for your unique industrial IoT environment.
If you're still on the fence about registering, here are more good reasons to sign up.
Registration is FREE. Where else can you connect and interact with IT experts, developers, and industry leaders – no overbooked airplane or noisy hotel room required? At this event, you have unlimited access to people who can help you make sense of your digitalization challenges.
Build the schedule that's right for you and watch when you want. Aside from keynotes, live Q&As, public forums, and session chats, there are over 15 sessions across seven learning tracks for manufacturers to choose from. Once you register for sessions, join in live for networking and Q&A, or watch on your own when it's more convenient for your schedule.
Get inspired. This year's Mendix World features two dynamic keynote speakers:

On Tuesday, September 7, Neri Oxman, Sony Corporation Career Development Professor and Associate Professor of Media Arts and Sciences, MIT Media Lab will premiere her new short film, Nature X Humanity to attendees. She'll then join a Q&A with Sheryl Koenigsberg, Mendix Head of Global Product Marketing, on the intersection of disciplines and the assembly of new ideas and materials.
Thursday, September 9, Author and Visionary Thinker Simon Sinek will have a moderated discussion with Mendix CTO, Johan den Haan. Known for his talents in inspiring people, Simon will explore the rules of "The Infinite Game" and explain why changing your perspective is essential for staying ahead and outlasting competitors.

Prepare for the future. Industrial IoT is the future and solutions like Industrial Edge, MindSphere and Mendix will help you get there. Today's manufacturers can combine physical assets with digital insights like never before, and Mendix low-code supports this transformation. You've heard the old adage, "If you want something done right you've got to do it yourself." Low-code helps companies build, deploy, and manage applications to meet their unique needs – without lengthy timelines. According to Gartner, "By 2024, low-code application development will be responsible for more than 65% of application development activity."
So, what are you waiting for? Register today for Mendix World 2021 and start building your schedule before the event begins on Tuesday, September 7. Learn how low-code can deliver value and be a differentiator for your business.
Learn more about the benefits of low-code:
This article first appeared on the Siemens Digital Industries Software blog at https://blogs.sw.siemens.com/mendix/2021/09/01/look-to-the-future-at-mendix-world-2021/