Industries
5 tips for compliance management for energy and utility companies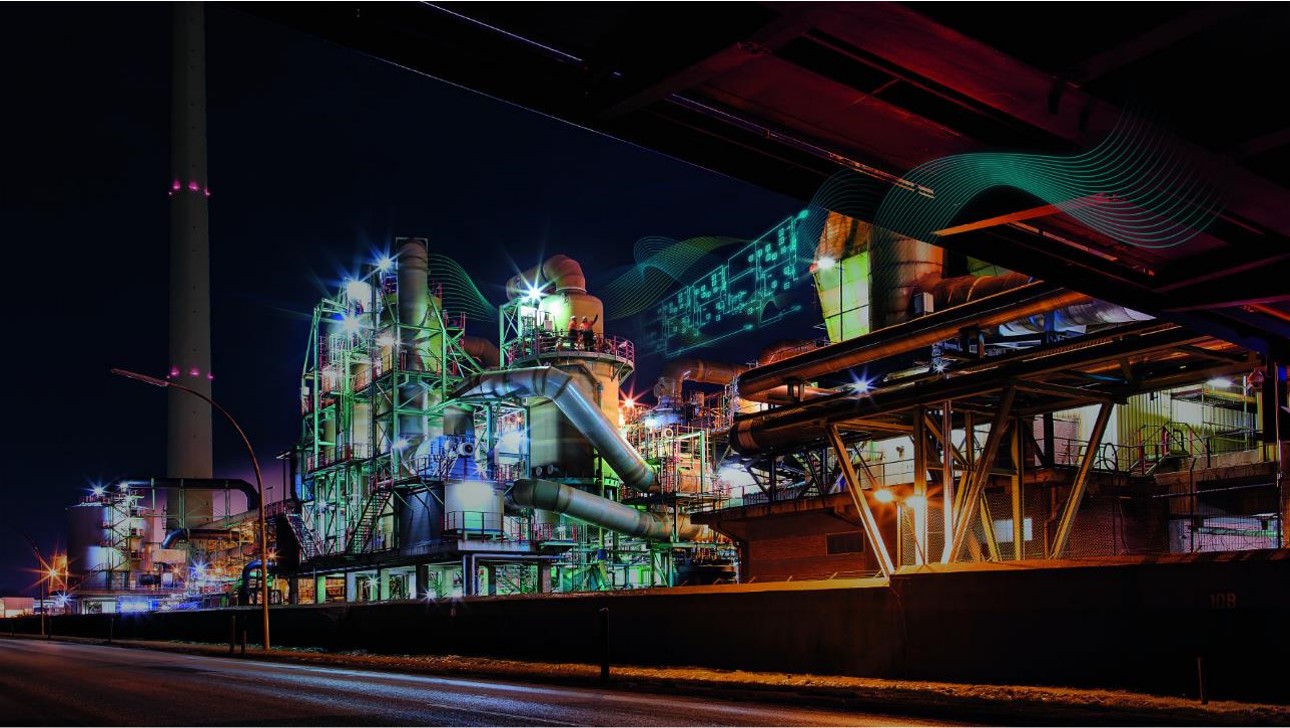 The energy and utilities (E&U) sector is one of the largest, most heavily regulated industries in the world. Current environmental, legal, and financial factors have intensified strict regulations, leaving many scrambling to keep up. New digital processes have also expanded the requirements for cyber security and data privacy – a primary focus for regulators as the need for proper collection, exchange, and storage of data becomes more prevalent.
Complying with so many new and evolving requirements can be a headache, especially for companies that don't modernize their business practices. Taking a holistic approach that includes automation and verification tools can help E&U companies reduce their risk of non-compliance.
The Federal Energy Regulatory Commission (FERC) recommends having a compliance program to monitor current practices and reduce violations. In 2019, the DOJ released insight into its expectations for effective compliance programs. It provided these three fundamental questions to help companies evaluate their current practices:
1. Is the compliance program well designed?
2. Is the program being applied earnestly and in good faith?
3. Does the compliance program work in practice?
This information helps evaluate current programs and establish new ones, but where do we go from here? To support energy and utility companies as they take steps to reduce the risk of non-compliance, we've developed a list of five tips for compliance management:
#1 – Compliance Audit and Risk Assessment
Testing and auditing can help uncover any weaknesses in a compliance program and determine how well a company meets current rules and regulations. Typically, management will hire an internal auditor that has received proper training to perform an audit.
Risk assessments are routine, comprehensive reviews of a company's operations. This generates insights that can be used to adjust or improve current policies, procedures, processes, and training to identify and reduce potential risks. Companies can use this information to review current processes and identify potential areas of improvement. For example, a utility company might realize that they are paying excessive fines for not meeting the response time required for power restoration. From here, the company could take a closer look at their processes to determine why the delay is occurring.
Conducting an audit helps companies refine their compliance efforts so that they can manage regulations better and reduce costs associated with violations.
# 2 – Provide Compliance Training
Training is essential for improving compliance as it provides managers, engineers, and operators with the latest rules and requirements that apply to their specific roles. Regular training encourages employees to be consistent in their compliance obligations. It ensures they are up-to-date on any changes in regulations that apply to their discipline. Below are additional recommendations from the Federal Energy Regulatory Commission (FERC):
Make it relevant.
Motivate employees by offering tailored training specific to individual roles. It's more likely that employees will engage with training focused on their job duties.
Provide multiple format options.
Training should not be a one-size-fits-all practice. From one-on-one meetings to instructor-led courses and asynchronous online learning, there are many training formats that organizations should include in their offering to ensure every employee's needs are met.
Hold flash training sessions.
Weekly or monthly training sessions focused on specific topics can serve as a reminder for compliance practices. These sessions could focus on changes to regulations or areas of improvement within the company.
Be timely.
New rules and policy changes are released frequently. Regularly communicating these changes through email alerts or newsletters can ensure employees are updated with timely and relevant information as needed.
Track participation.
By monitoring participation, organizations can evaluate the effectiveness of their training programs.
# 3 – Invest in Compliance Management Software
Demands for sustainability have tightened restrictions across the entire energy and utilities industry. In the U.S., the Environmental Protection Agency (EPA) enforced the Toxic Substance Control Act (TSCA) to reduce waste and lessen the environmental impact of these companies. In 2016, the act was updated with the Frank R. Lautenberg Chemical Safety for the 21st Century Act. This act was developed to better protect the public and the environment from potential risks from chemicals and promote alternatives for animal testing. Some of the most notable previsions include risk evaluations for existing substances and pre-market reviews of new chemicals before they become available.
Complying with these laws puts a great burden on E&U companies, as they are required to disclose all materials used in their products, including those from their suppliers, and limit the use of hazardous substances. This involves tracking large scopes of data from various sources. Compliance management software can cut down on time spent validating and monitoring materials. Compliance grading and reporting tools help reduce potential fines and identify, track, and report on substances used in products.
# 4 – Increase Data Privacy and Cyber Security Measures
New technology has opened the door for energy and utilities companies to provide innovative products and services to their customers. As many in the industry continue to adopt technology to manage operations, data, and communications, the need for more robust cyber security and data privacy practices grows. The North American Electric Reliability Corporation (NERC) requires companies to maintain Critical Infrastructure Protocol (CIP) standards to prevent cyber threats.
Continuously testing for vulnerabilities within network systems using automation and risk analysis tools can help energy and utility companies build an enhanced framework to further security efforts and prevent future violations.
# 5 – Automate Reporting and Monitoring
Ensuring an organization's operating processes meet compliance standards can be a lofty challenge, especially when using multiple spreadsheets for documentation. On top of that, most companies tend to collect various software and application tools in their operations. Information silos form when these tools aren't integrated properly. Missing data and a lack of documentation regarding processes and materials increase the risk of non-compliance.
Automation software can serve as a digital footprint for energy and utility companies to track and store documentation, improve data privacy, and record past violations. It can even monitor materials delivery from third-party suppliers by collecting and validating supplier data.
Implementing traceable documentation and materials sourcing systems is essential for meeting audit and compliance requirements. Besides streamlining reporting, these tools can also help synchronize and exchange accurate supply chain information and improve overall data quality.
The Next Steps Towards Compliance Management
Ultimately, the best way for energy and utility companies to meet compliance standards is by staying informed on the latest laws, regulations, and policies impacting the industry. From here, companies can complete a compliance review, make necessary changes to current practices, and build a streamlined compliance program.
Organizations can avoid paying hefty fines associated with regulatory violations with an effective compliance program in place.
In the future, companies will need to take advantage of today's digital tools to maintain compliance with current or future regulations in an energy-efficient and cost-effective way. Siemens offers Compliance Management solutions to help energy and utility companies ensure compliance best practices across business functions.
Learn more about our Digital Industries Software solutions here.
This article first appeared on the Siemens Digital Industries Software blog at https://blogs.sw.siemens.com/energy-utilities/2022/03/15/5-tips-for-compliance-management-for-energy-and-utility-companies/