Manage Product Changes by Following The Keys to PLM Success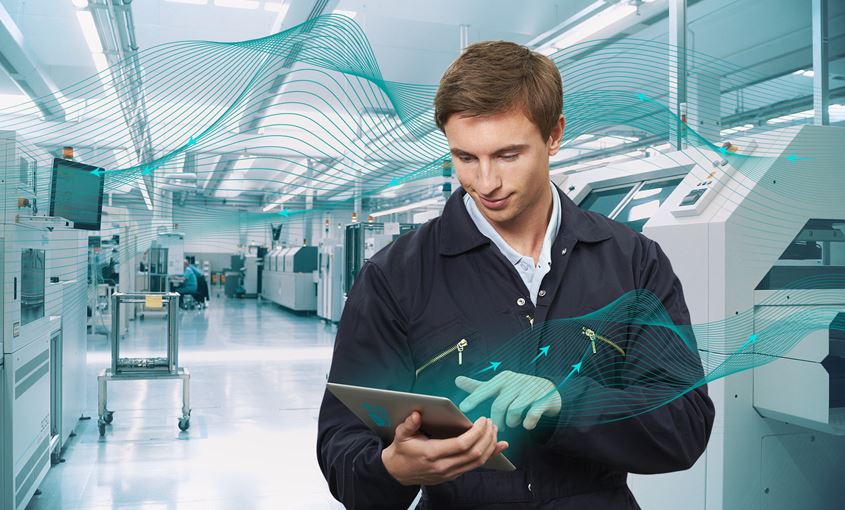 With the pace of innovation accelerating every day, the need for digital transformation to manage product changes has never been greater. Time-to-market for new semiconductor equipment products is shortening daily. Too often, members of product teams are slowed by a lack of integrated tools, software, and systems, so participants must work separately in different process domains, which increases the risk of costly mistakes and remakes.
This is where product lifecycle management (PLM) makes all the difference. PLM provides a seamless, fully integrated digital transformation that accelerates how companies create products. Take a look at the infographic to learn the key steps to PLM success.
Keys to PLM Success for Electronics Manufacturers
The first PLM key is achieving an efficient balance of business and engineering. You need both pulling together equally to be effective. PLM helps you balance innovation and profitability, quality and sustainability, plus design and manufacturing while accelerating time-to-market.
The second PLM key is providing engineering solutions for technical people. With PLM, important engineering essentials such as bill-of-materials, configurations, electronics, materials, mechanical design, simulation, and visualization are completely integrated.
The third PLM key is integrating the business solutions that everyone else in your company needs to drive performance higher, including analytics, compliance, costing, change, documents, procurement, programs, reporting, and scheduling.
The fourth PLM key is uniting the entire team around the goal of business success – including engineering, manufacturing, purchasing, sales, service, and suppliers – so everyone pulls together.
The Fifth PLM key is the flexibility to adapt to change as your business grows. With PLM, you have the agility to adapt. PLM makes your digital enterprise ready to grow by being cloud-ready, configurable, easy-to-use, extensible, scalable, and secure.
For a closer look at how following the PLM keys can make your digital journey a success, view the informative infographic here and watch the video below to learn more about Smart Manufacturing in Electronics.
Manage Product Changes Without Missing a Beat
PLM is all part of the larger concept of smart manufacturing in electronics. The future of electronics manufacturing is smart, connected, and digitalized. For manufacturing companies to adapt and be successful, they must embrace digitalization and leverage complexity as a competitive advantage to meet their customer demands. The first step is PLM.
Watch the video below to learn more.
For a closer look at how following the PLM keys can make your digital journey a success, view the infographic here and read more about Siemens PLM solutions for the high-tech industry here.
This blog was written in collaboration with Melville Bryant, Siemens Digital Industries Software.
This article first appeared on the Siemens Digital Industries Software blog at https://blogs.sw.siemens.com/electronics-semiconductors/2021/10/15/manage-product-changes-by-following-the-keys-to-plm-success/