How to leverage design tools with integrated, real-time supply chain intelligence 
This blog was written by Chad Jackson, Chief Analyst & CEO at Lifecycle Insights, and comments have been provided throughout by Stephen Chavez, one of our own product marketing managers. Check it out and join the conversation below!
Today, electronics manufacturers are facing unprecedented disruptions in the component supply chain. In order to mitigate the risks involved with component unavailability, engineers need real-time integrated supply chain intelligence. An intelligent design-to-source supply flow offers these insights. Supply chain intelligence increases companies' resilience, minimizing or even eliminating unnecessary delays and costs due to supply chain disruption.
Supply chain uncertainty: the elephant in the room 
Historically, manufacturers have struggled to manually locate and price electronic components for printed circuit board (PCB) designs. The result? Wasted time and increased frustration.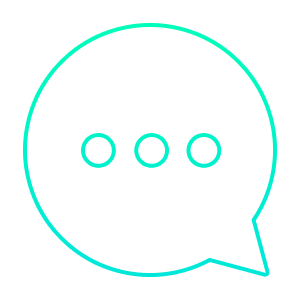 So true. This basically describes the linear approach or legacy way of PCB design, where design for resilience is not inherent to the overall process. Plus, working in silos still does exist, using inefficient processes that need updating, and functioning with spider-web-like operations in our daily activities. We must continue to evolve with new methodologies and engineering tools, or we will be less successful more and more, or worse… we simply fade away.

Stephen V. Chavez, MIT, CPCD, CID+ | Sr. Product Marketing Manager
Over the last decade, new web-based portals have emerged that provide direct access to component distributor part sourcing, pricing, and manufacturing data. Their purpose was to ease the challenge of sourcing parts. Even so, Lifecycle Insights' 2022 Electronic Design for Resilience (EDfR) Study revealed that in the last two years, 51% of respondents have still relied on Internet searches to make component decisions.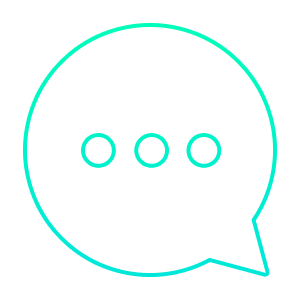 The results of the survey don't surprise me one bit. Many are sticking to what they know works, even if it's with outdated methodologies and processes in need of optimization, just to achieve some level of success. Then, on the other hand, some PCB designers just don't know what they don't know… which leads them to miss out on opportunities to be better optimized, and sadly, leaves money on the table…

Stephen V. Chavez, MIT, CPCD, CID+ | Sr. Product Marketing Manager
In a world fraught with supply chain disruptions, these manual searches lack the necessary supplier and inventory data to help engineers make more informed component decisions. Furthermore, this process doesn't provide alerts when an issue arises, which would allow engineers to respond quickly to mitigate project delays.
Costs and risks of late-stage design changes
Supply chain uncertainty is rampant. Today, electronic design companies can expect to experience manufacturing delays, additional costs, and missed critical product launch dates—all because of late-stage component supply issues. The EDfR Study revealed that 69% of respondents require anywhere from two days to more than a month to address design changes when a component issue arises.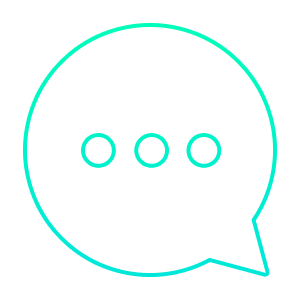 I would go one step further and say that companies will experience manufacturing delays, additional costs, and missed critical product launch dates—all because of late-stage component supply issues. The cost of doing nothing and maintaining the status quo will continue to increase and will potentially become catastrophic to a company's evolution. 

Stephen V. Chavez, MIT, CPCD, CID+ | Sr. Product Marketing Manager
Even with web-based component portals, companies cannot get a complete picture of supply issues. The EDfR Study also found that they lack real-time insights from component suppliers regarding status changes. More than three-quarters of survey respondents (76%) noted that they struggle to get notifications from their suppliers regarding component changes.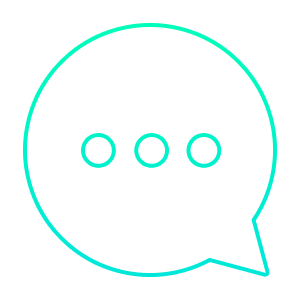 This will continue to be an issue without any temporary relief. I address this in detail in my recently published white paper. But even with real-time supply chain intelligence, I am starting to hear of PO's being bumped or delayed even after confirmation of the purchase being made. For example, you lock in a price and make the purchase for a specific quantity of components and are provided a delivery date. Then a few days later, you receive a notice that your order was either canceled or is now in delay. Again… the issue will continue or even get worse before it gets any better. 

Stephen V. Chavez, MIT, CPCD, CID+ | Sr. Product Marketing Manager
It is clear that component supply chain issues impact companies in a big way. More than half of survey respondents (51%) reported that component sourcing directly affected their revenue during the last year. The need for real-time component intelligence is critical. Without it, companies cannot immediately deal with component issues, nor address them when the cost of change is lowest.
But there is good news too. The survey found that companies are aware of the need to address component supply uncertainty. Some 81% of respondents stated they are either starting to make efforts to improve supply chain resilience or planning to implement solutions to do so.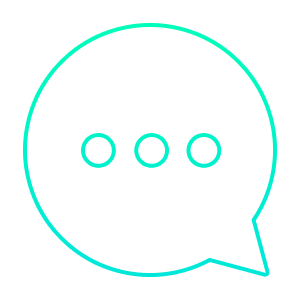 Yes… the need for need for real-time supply chain intelligence is critical indeed! As I stated earlier in my comments, the need to evolve current methodologies and ways of operating is essential. It will only get more and more challenging (and more costly) if we remain with status quo.

Stephen V. Chavez, MIT, CPCD, CID+ | Sr. Product Marketing Manager
Characteristics of a resilient supply chain 
A solution that can tackle the range of component supply issues needs to go beyond simple notification of component availability. Solutions that can support a more resilient supply chain must also be able to:
Provide real-time part data from design inception 
Allow access to data that helps procurement teams understand each vendor's reliability
Monitor geopolitical risk so companies can react when supplier manufacturing and delivery are likely to be compromised
Alert clients when a component has become unexpectedly unavailable or discontinued 
Use artificial intelligence (AI) to identify and acquire alternate components when necessary 
Provide delay notifications so downstream flow schedules can be adjusted
Offer insights to help engineering teams determine when a spot buy is necessary, so they can make changes when costs are at their lowest.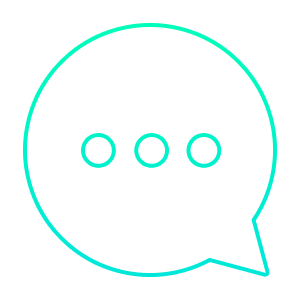 A solution does need to include all of this. I discuss this solution in detail in both my published webinar and white paper. The solution I talk about is a three phased approach for a supply-chain resilient design:

Knowledge. This phase is about arming engineers and teams with comprehensive real-time component sourcing data so they can make more informed part decisions when the cost of change is lowest.

Intelligence. This phase will further apply the insights from component sourcing knowledge and couple it with part intelligence to empower more informed actions and workflows across the enterprise that solves for both cost and risk. This allows the enterprise to adapt quickly to supply disruptions.

Optimization. This phase will deliver a full closed-loop component management digital twin with built-in traceability, comprehended manufacturing experiences, and AI-driven analytics so that the most optimal decisions are made at every point of technical or business decision.

Stephen V. Chavez, MIT, CPCD, CID+ | Sr. Product Marketing Manager
Why supply chain intelligence matters 
Companies gain a significant competitive advantage when they have integrated supply chain intelligence that can assess component risks and performance based on real-time data. Design-to-source supply chain intelligence is critical to success in a world full of unpredictability and disruption.
Electronics manufacturers that are armed with the latest market intelligence can build resilience into their products from the very beginning. By integrating component information and sourcing intelligence into design from the part selection phase through manufacturing, they eliminate the risk of product delays, unnecessary costs, and associated revenue losses.
Supply chain intelligence with the power to inform different disciplines and company stakeholders helps support a data-driven design culture—ensuring the best design, production, and business outcomes.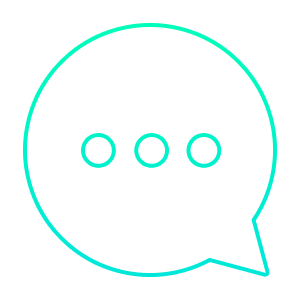 This first paragraph is spot on. Design-to-source supply chain intelligence is critical to success indeed, especially regarding the potential gains of supply chain awareness. Now, more than ever before, by shifting left engineering processes and taking an outside in approach with external component supply chain touchpoints, engineers can be successful and make better intelligent decisions. With supply chain insights further upstream at the point of design they can eliminate potential downstream roadblocks.  

Stephen V. Chavez, MIT, CPCD, CID+ | Sr. Product Marketing Manager
Resilience for success 
Supply chain disruptions aren't going anywhere. When electronics manufacturers implement an intelligent design-to-source supply flow to inform part sourcing, they become more resilient. They are in a better position to mitigate the risks involved with component selection and availability, ultimately avoiding unnecessary costs and delays when designing and manufacturing electronic products.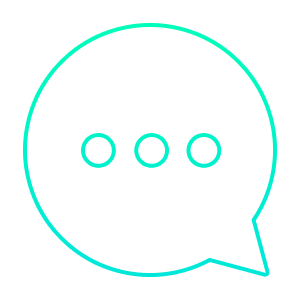 No, they are not. Supply chain disruptions aren't going anywhere any time soon. Implementing an intelligent design-to-source supply flow is key. But change is not so easy, especially for large enterprises. One of the biggest challenges or roadblocks that needs to be overcome is internal company culture and resistance to change. Adoption of new methodologies is a must to positively evolve and be successful in moving forward. If internal company change/evolution does not happen, project schedules will get longer, costs will get higher, and risks will get greater. So, companies will either evolve and be successful, do nothing and struggle to have some sort of success, or worse, simply fade away.    

Stephen V. Chavez, MIT, CPCD, CID+ | Sr. Product Marketing Manager
This article first appeared on the Siemens Digital Industries Software blog at https://blogs.sw.siemens.com/electronic-systems-design/2022/09/28/tools-with-supply-chain-intelligence/