Industries
How does using an integrated laboratory information management system (LIMS) improve food & beverage manufacturing quality?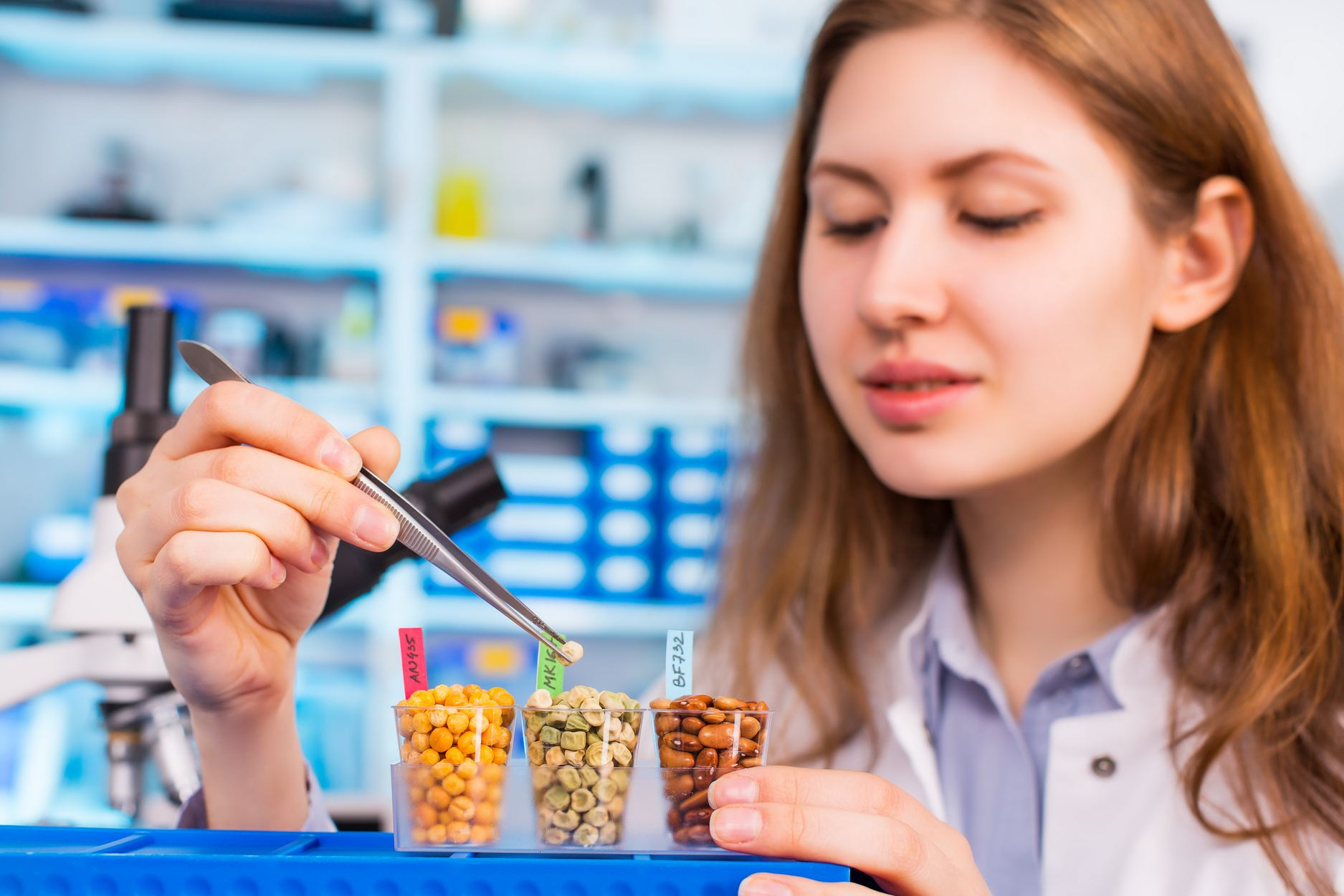 To compete in a highly competitive market, CPG producers are stepping up their innovation efforts to drive new product introductions (NPIs), manufacture a wider range of products in smaller batches, and reduce production costs. Maintaining this competitive edge is especially difficult for the many CPG sectors that have seen significant price increases in their raw materials and commodities. This is combined with a decrease in consumer willingness to pay a premium for premium goods. In fact, "premium" quality has become the new standard. Accelerated NPIs, rapid production line changeovers, and increased manufacturing floor flexibility can all jeopardize product quality. CPG producers understand how costly quality events and escapes can be in terms of corrective measures and the negative impact on brand reputation, not to mention the life-and-death seriousness of some quality events.
Product recalls can permanently reduce a company's customer base. Every year, at least one recall occurs in 56% of food and beverage companies.
A decade ago, the average direct cost of a recall was estimated to be $10 million, with the estimated impact on sales and reputation ranging from $50 to $60 million. These costs have only risen since then.
While CPG manufacturers strive for increased productivity, they must also ensure that high quality is achieved efficiently and with complete traceability.
What is LIMS used for?
Quality control (QC) labs must ensure overall product conformity and quality at the lowest possible cost. R&D labs are the source of innovation in a company and aid in the acceleration of new product introductions. Product quality data must be correct, secure, and accessible at all times.
Because of the risk of recalls and resulting company and brand damage, manufacturers will go to any length to avoid releasing unsafe, low-quality products into the market.
This is where laboratory information management system (LIMS) software comes in handy. A LIMS can manage both transactional and result data and information generated by laboratories. It can be cloud-based or on-premise. Traditional lab record keeping has always necessitated a significant amount of paperwork, such as spreadsheets, batch documents, and testing records. A LIMS can manage and store this data in the cloud or on-premise.
LIMS solution allows:
Lab Management: Centralized Lab Management system – streamlined sample testing processes
Collaborative R&D: Trial Management during product development – product quality by design
Lab efficiency: Lab Solution guides user community – increase flexibility, efficiency & transparency
How does LIMS facilitate CPG development and innovation?
A LIMS is a digital tool that has become critical in the efforts of CPG producers to achieve efficient, high-quality operations in the face of today's volatile market conditions. Handwritten paper reports and simple spreadsheet programs, for example, are simply incapable of keeping up with the demands of modern laboratory information management. These antiquated methods frequently result in numerous errors, time-consuming recordkeeping and storage, and little to no traceability.
To address these challenges, Siemens Digital Industries Software's cutting-edge suite for integrating R&D with manufacturing to drive innovation efficiency includes a cutting-edge LIMS. Opcenter Research, Development, and Laboratory software is made up of three major parts:
Opcenter Specification – Allows for a single repository for all plants worldwide, containing all details for raw materials, semi-finished goods, finished goods, and packaging materials used by a company. Opcenter Specification includes a complete bill of materials (BOM) and version-controlled specifications.
Opcenter Formulation – Working on improved formulas in a digital environment is made easier by using a complete digital twin of the product and starting from an existing BOM or from scratch. Researchers can use Opcenter Formulation to see the immediate impact of a formula on product cost, ingredient declarations, rolled-up component lists, regulatory compliance, and more.
Opcenter Laboratory– As a critical component of this integrated solution, it provides the LIMS component. Opcenter Laboratory enables the seamless transfer of formula and specification data into real-life trials, as well as immediate analysis in the lab to determine how each batch complies with the quality parameters established.
Opcenter Research, Development, and Laboratory is a platform that is both integrated and modular. Having all modules work seamlessly together from the same platform and database increases efficiency in the innovation process and eliminates errors caused by copying and retyping data in different systems. The platform's modularity allows you to start with either specification management or laboratory management and then activate other modules later. This is how our laboratory management solution is already benefiting a wide range of customers in industries such as food and beverage (F&B), chemicals, and pharmaceuticals.
Why an integrated platform?
Product development and innovation in the CPG industries have numerous facets, each with its own set of challenges for optimizing and improving the overall process. It's not just a formula with various components that must be combined in specific amounts. Primary packaging, a label, label artwork, ingredient declarations on a label, and secondary packaging are also discussed. Every single item, such as a formula, ingredient, label, or artwork element, is part of a larger process. As a business, you want this process to be as quick and efficient as possible. ​
In addition to the complexity of product development, most goods and a growing share of services are 'made in the world,' rather than being produced in a single country. This adds to the difficulty of keeping everything aligned and synchronized. ​
To keep all of these elements aligned and working together, a solid integrated software platform across all elements is required to keep product specifications up to date and ensure product quality from inbound to outbound.
Embedding a LIMS component assures premium product closed-loop quality from idea to shelf
A LIMS component not only allows you to organize lab work more efficiently, but it also ensures premium product quality.
The LIMS component aids the new product development process by performing various trials analyses and ensuring quality in production through on-line and offline testing. As a result, the LIMS component can close the quality loop from concept to shelf during product development, as well as from inbound to outbound once a new product is in production. Raw materials can be analyzed upon arrival to ensure that only high-quality materials enter the plant. Semi-finished and finished goods are analyzed to ensure product quality throughout the manufacturing process and that only high-quality products are shipped to customers.
Compliance and traceability through production, processing, and distribution
Quality processes are required at all stages of production as global food and beverage production chains become more complex and regulatory requirements become more stringent. To reduce the risks associated with contamination, safety testing and monitoring are required, and laboratories must implement controls to drive consistency and repeatability in testing, allowing for a quick response to any issues. LIMS allows for the management of batch relationships between raw materials, processed materials, and packaged goods and can be configured to make compliance easier.
Ensure CPG product conformity and quality at the lowest cost
In today's business climate, CPG manufacturers must make quick and informed decisions in rapidly changing operating environments. Our LIMS software assists CPG producers in making significant strides toward meeting the market and technological demands. As the manufacturer transitions to a holistic, smart manufacturing environment, an integration-ready LIMS system like Opcenter Laboratory becomes even more important and beneficial.
The use of our LIMS ensures that quality and efficiency are built into the manufacturing process and that they are enforced proactively and systematically. As a result, quality operations across the enterprise have complete visibility, control, and optimization. It enables the user to complete the quality loop from concept to shelf
This article first appeared on the Siemens Digital Industries Software blog at https://blogs.sw.siemens.com/consumer-products-retail/2022/11/10/how-does-using-an-integrated-laboratory-information-management-system-lims-improve-food-beverage-manufacturing-quality/