Products
A recap of Calibre at DAC 2023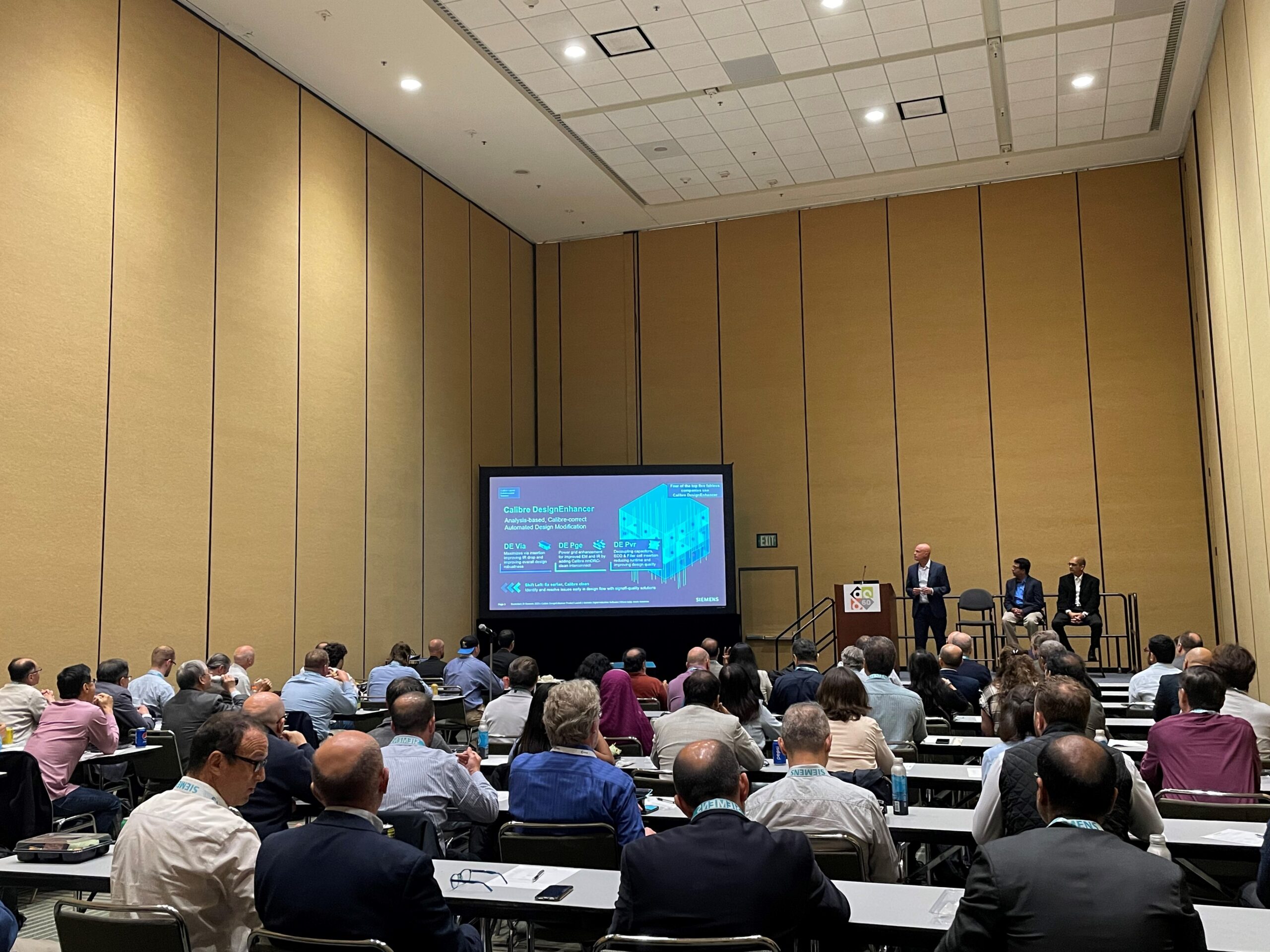 DAC is back! At least was the feeling on the floor, judging by the number of attendees we talked to, and those who attended our booth sessions and Tuesday lunch presentation. But in addition to those "save a seat for me" events, Calibre Design Solutions had a full slate of activities at this year's DAC.
Siemens EDA appearances around DAC
As part of the Siemens EDA Talent Acquisition team, Michael Buehler-Garcia, vice-president of product management, Calibre Design Solutions, participated in the inaugural DAC Career Connection Fair to network with both students and industry professionals regarding careers in EDA software and Siemens EDA.
In the technical sessions, Dina Medhat, Calibre technical lead and senior technologist, presented a poster summarizing the joint paper she wrote with Samsung on design-aware optimized fill. That paper is now available here for you to read or download.
Calibre DesignEnhancer introduced as part of the Shift-Left suite
On Tuesday, Calibre Design Solutions introduced the Calibre DesignEnhancer solution, the newest addition to our suite of shift-left tools that help design teams get to tapeout faster, with Calibre confidence! The Calibre DesignEnhancer tool helps designers achieve effective power management and physical verification readiness earlier and faster in the design flow. Jeff Wilson, product management director, presented our new tool, while speakers from Juniper Networks and Intel discussed their results on production designs.
Of course, there were also numerous Calibre booth presentations through the course of the conference to acquaint conference attendees with the latest details on Calibre solutions, and Calibre folks were invited to present the results of our collaborations with our customers in their booths as well.
DAC resources available now
If you'd like to watch any of those booth presentation on demand, as well at the Calibre DesignEnhancer introduction, links are available on our Calibre Design at DAC 2023 webpage.
All in all, it was a great feeling to be back in the swing of things, talking to other attendees, learning from the many presentations on tap, and reconnecting with colleagues across the industry. We hope you'll be able to join us in person next year, when DAC returns to its traditional June timeframe!
This article first appeared on the Siemens Digital Industries Software blog at https://blogs.sw.siemens.com/calibre/2023/08/29/a-recap-of-calibre-at-dac-2023/