Products
Efinix Titanium FPGAs depend on mPower power integrity analysis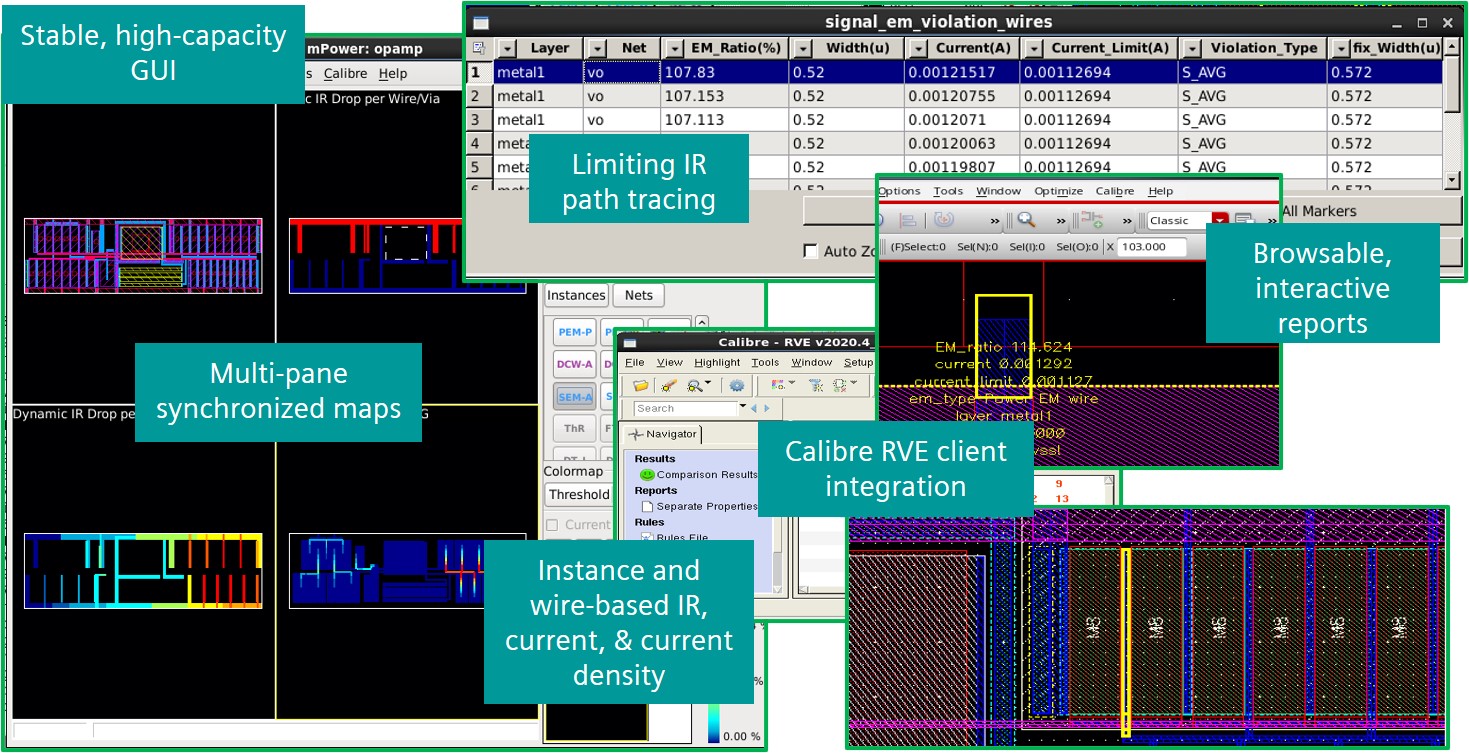 By John Wagnon
Efinix's high-performance Titanium FPGAs are custom-tailored for the computing demands of mainstream applications, targeting markets from intelligent edge devices to industrial automation to vision systems to edge servers and communications. Efinix customers use the Titanium line of FPGAs to ensure their complex, high-performance designs minimize power consumption within an aggressive transistor density goal.
To ensure good power distribution, find and eliminate hotspots, and increase yield, Efinix must be able to quickly and accurately predict and prevent electromigration (EM) and voltage (IR) drop effects in their FPGA designs. The power integrity analysis tool they use must not only be able to run accurately and efficiently throughout the design cycle, but also accommodate the increasing data sizes implied by each generation of Titanium products.
In the past, Efinix employed multiple EM/IR analysis solutions, but each presented performance or capacity issues that reduced their efficiency and accuracy. With the implementation of the mPower power integrity solution from Siemens Digital Industries Software, Efinix was able to accelerate their power rail engineering change order (ECO) process substantially, saving weeks on iterations of the rail layout while providing Efinix engineers with fast, accurate, full-chip EM/IR analysis of their Titanium FPGA designs. The mPower flow offers many features, both in terms of fundamental necessities and ease of use, leveraging industry-standard Calibre databases, interfaces, and collateral, easing setup and adoption while providing confidence in rule decks and parasitic extraction layer stacks that have been validated by leading foundry qualification efforts and repeated use across the industry. To get the full story, and see the results Efinix obtained with the mPower platform, read our technical paper, Efinix implements effective EM/IR analysis for leading-edge FPGA designs with the mPower platform, or watch Steven Chin, senior director of engineering for Efinix, in this recorded presentation as he discusses how the mPower Analog tool provided Efinix with fast, accurate, power integrity analysis from block to full-chip design.
This article first appeared on the Siemens Digital Industries Software blog at https://blogs.sw.siemens.com/calibre/2022/11/15/efinix-titanium-fpgas-depend-on-mpower-power-integrity-analysis/