Papers and posters and prizes…oh my! Siemens EDA at DAC59!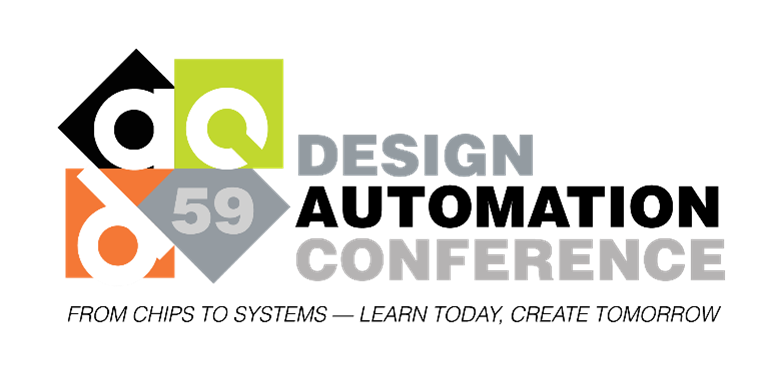 By Shelly Stalnaker
The Design Automation Conference of 2022 has come to an end. As the dust settles, and the conference goers straggle out into the sunlight for the first time in four days, let's recap…
Even though it's only been six months (!) since DAC58, enthusiasm and physical attendance were strong for this year's DAC. It was good to see people milling about in the exhibit hall again, and attending keynotes and presentations in person. Lots of good conversations in the Siemens booth with both old and new friends, and we had plenty of interactions to keep us busy! Multiple events involving Siemens folks were on tap, from workshops and Pavilion talks to paper and poster presentations. In fact, we were delighted to learn that two presentations including Siemens authors were singled out to receive the Best Presentation award for their respective Engineering Track categories!
Congratulations to Valeriy Sukharev, Armen Kteyan, and Jun-Ho Choy of Siemens EDA, along with their co-authors Farid Najm of the University of Toronto and Yong Hyeon Yi and Chris Kim of the University of Minnesota for their presentation of Experimental Validation of a Novel Methodology for Electromigration Assessment in On-chip Power Grids. If you didn't make DAC, an early access version of the project is available from the IEEE Transactions on Computer-Aided Design of Integrated Circuits and Systems.
For the IP Track category, congratulations are in order for Joe LeBritton, Karen Henderson, and Hossam Sarhan of Siemens EDA, who teamed up with Lynn Wang, Zhao Chuan-Lee, and Uwe Paul Schoeder of GlobalFoundries on Design for Manufacturability (DFM) for Analog IP, describing a new tool for automating analog device matching checks prior to manufacturing. Both presentations represent the Siemens commitment to innovation and quality – well-done!
On Tuesday, Siemens EDA hosted "The Power of Cloud for Surge Compute," a lunch seminar at which Calibre Design Solutions, Google, and AMD presented their solution that enables companies to access virtually unlimited cloud compute resources when and as needed to optimize their design and verification flows. Lots of great questions from an engaged audience kept the presenters on their toes! If you're facing resource limitations that are impacting your tapeout schedules, and you're not already using or exploring EDA in the cloud, check out the accompanying technical paper.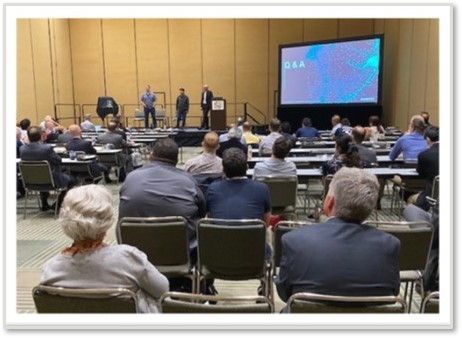 At that same luncheon, Michael Buehler-Garcia, on behalf of the Calibre team, received the Google Cloud Partner of the Year Award. While we learned of this award in 2020, we were unable to receive it in person until this year. Even with the delay, it was a proud and gratifying moment of recognition for a team that has worked tirelessly to ensure "Calibre in the cloud" is a seamless experience for our mutual customers.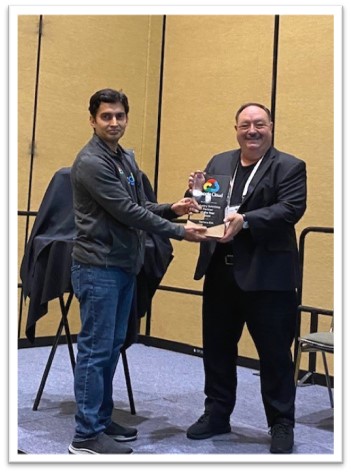 All in all, the four days flew by. Hard to believe that initial call for papers date for next year is only a few short months away! Our thanks to the DAC organizers, our events team, and all of our presenters and participants for their hard work in making this DAC successful both in-person and online. See you next year!
This article first appeared on the Siemens Digital Industries Software blog at https://blogs.sw.siemens.com/calibre/2022/08/22/papers-and-posters-and-prizesoh-my-siemens-eda-at-dac59/