Products
Calibre in the Cloud
While the practice of using cloud resources to run software jobs is certainly not new, its use for EDA tool processes has lagged that of many other common software tasks.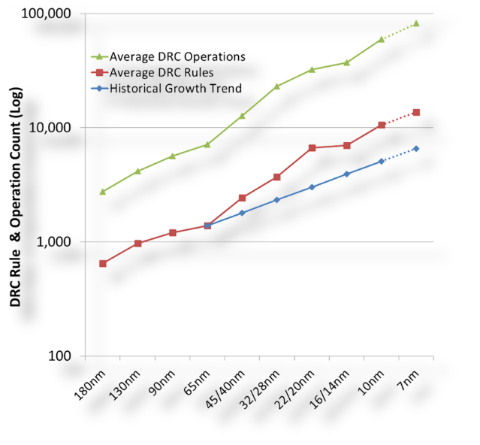 This delay is primarily the result of concerns over IP security and confidentiality.  Thanks to increased investments in the EDA market from cloud providers, including support for the development of improved security solutions, there is now a strong uptick in interest.  Of course, not all EDA tasks are well-suited for cloud use, but with the increase in design size and complexity, as well as the number of rules required for tape-out, the Calibre nmDRC physical verification toolset is an ideal candidate for the cloud.  The Calibre best-in-class scaling enables users to significantly reduce runtimes to meet tightening time to market requirements.  However, we realize that, even for large semiconductor design companies, accessing the necessary hardware can be difficult.  There always seems to be other jobs draining that internal bandwidth!
If you're in that position, our Calibre in the Cloud luncheon seminar at DAC this year on Tuesday June 4 might be just what you need. We're presenting the best cloud strategies and practices we've learned from collaborating with TSMC, Microsoft Azure, and AMD to achieve the fastest runtimes, highest cloud utilization, and ultimately, the lowest cloud price points for sign-off Calibre nmDRC verification.
For more information, or to submit your interest in this event, click here
This article first appeared on the Siemens Digital Industries Software blog at https://blogs.sw.siemens.com/calibre/2019/05/22/calibre-in-the-cloud/