Products
Whither goest 3D-IC?
By John Ferguson – Mentor, A Siemens Business
Assembly-level design kits may be a critical factor in the emergence of new markets for outsourced IC package components. But what will it take to convince potential suppliers and package designers to embrace this move?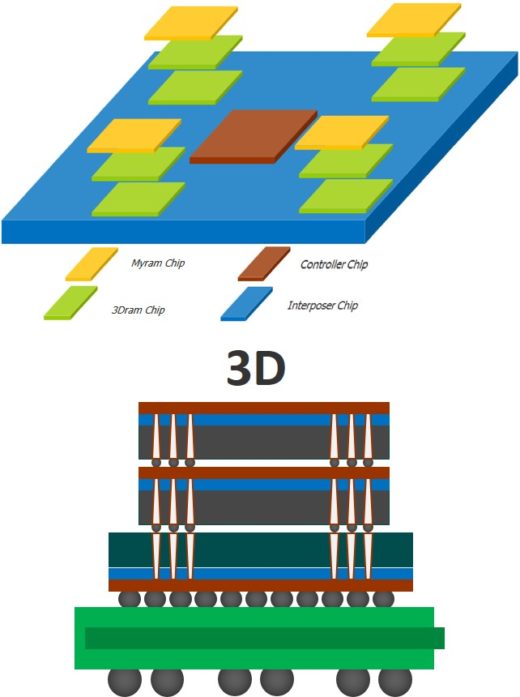 The wheel changed the course of history by enabling humans to transport much greater quantities of goods than they could carry in their arms or on their backs. The steam engine boosted industrial production beyond all expectations and predictions. Throughout human history, inventions and discoveries both intentional and serendipitous have dramatically changed human activities and behaviors.
Three-dimensional integrated circuits (3D-ICs) appear to be poised on one of those cusps. 3D-ICs, which combine multiple independent die in one package, have been around for a while, but they've generally been more complex to design than alternatives, expensive to manufacture, and risky, because they contain so many opportunities for failure. However, changes in both design strategies and manufacturing technologies have begun to open what appear to be very large floodgates that could lead to new business models and markets for the semiconductor industry.
I've been fortunate enough to have a front-row seat throughout this evolution. In an exclusive EE Times article, I had the opportunity to explore how changes in 3D-IC design and production have contributed to this growth spurt, examine and discuss the challenges that remain, and assess the potential impact on the IC industry. Download your copy of this white paper and get an inside look at what could be the next big profit driver in semiconductor history.

This article first appeared on the Siemens Digital Industries Software blog at https://blogs.sw.siemens.com/calibre/2018/11/27/whither-goest-3d-ic/