Industries
How to accelerate product development in the automotive industry
We have entered a new era in the automotive industry. Climate change is driving increased customer, regulatory, and sustainability requirements. At the same time, powerful mobility technologies like advanced driver assistance systems (ADAS) and automated driving are adding more electronics and software to vehicles. Overall, this new era is increasing the complexity of automotive product development, and automotive manufacturers must somehow accelerate product development to thrive.
These megatrends challenge automakers to meet industry and customer needs that are changing faster than they can launch products into the market. To succeed, they must innovate their processes and products to grab a share in an increasingly competitive yet highly profitable and growing market.
The extinction of the internal combustion engine is near
The traditional automotive landscape as we know it is coming to an end. Government regulations and incentives worldwide are phasing out the use of fossil fuels to reduce harmful emissions. The automotive industry is shifting focus from internal combustion engines (ICEs) powered by diesel or petrol to cleaner and more efficient electric vehicles (EVs) to adapt to these bans.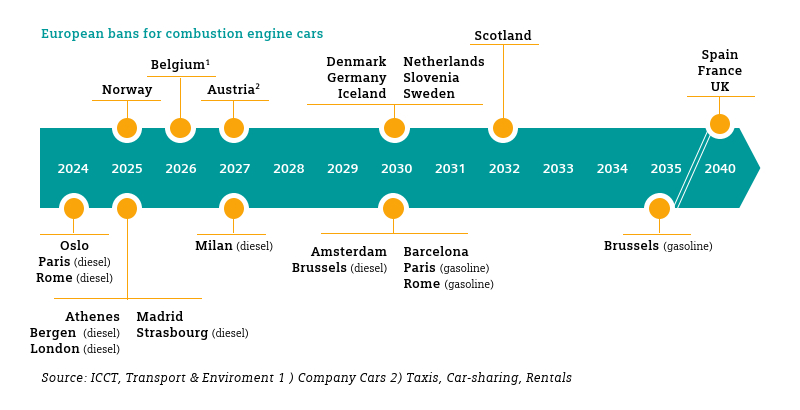 However, the return on investment (ROI) from vehicle electrification is far off in the future for automotive manufacturers. As such, companies must still develop ICE vehicles to continue to make revenue today. But this balancing act is complicated by the cost of experimenting with new engineering designs on the production and shop floors. Not being able to deal with this challenge successfully will lead to late problems in the product lifecycle and adversely affect the ROI of new products.
New technologies are disrupting traditional vehicle development
Powerful mobility technologies like advanced driver assistance systems (ADAS) and autonomous driving are transforming vehicle development and attracting start-ups and tech companies worldwide who are quickly making their way into the market. As a result, this forces traditional automotive companies to innovate new technologies to meet these new challenges faster.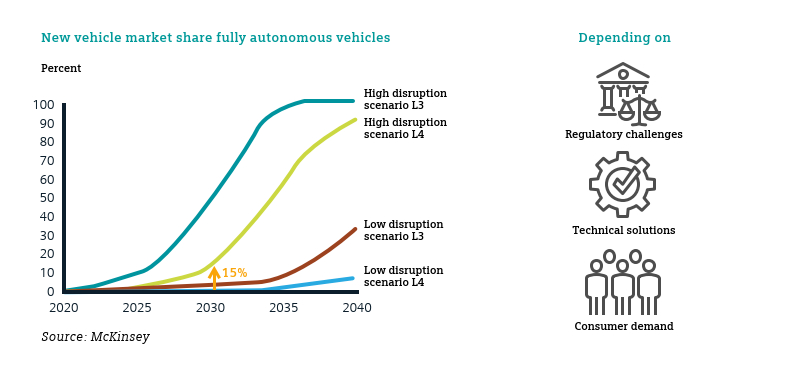 Autonomous vehicle (AV) and ADAS development require substantial investment in time and budget to conduct the necessary research and development (R&D), product development, prove-out testing, and finally, release. But these new technologies are under heightened requirements to gain customer trust and pass regulatory body standards or risk noncompliance penalties, fines, and even criminal prosecution.
Increased regulations are forcing automotive companies to act
Regulatory, sustainability and homologation requirements are constantly evolving as EVs, AVs, and advanced ADAS become the new normal for the automotive industry. In this case, homologation refers to certifying that a particular car is roadworthy and matches specific criteria the government has laid out for all vehicles made or imported into that country.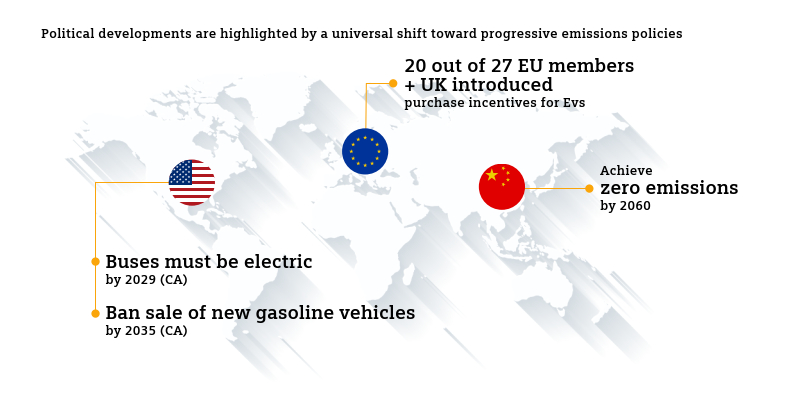 Because of this, traceability is especially relevant when developing safety-critical systems prescribed by safety guidelines. A common requirement of these guidelines is that critical requirements must be verified and demonstrated through traceability. OEMs need a new solution to help traceability and accelerate vehicle development innovation.
The rapid pace of innovation and increased vehicle complexity
As the marketplace has made a server shift towards these new trends, the competitive environment has likewise escalated as everyone races to capture a share of the new market. Traditional OEMs must now compete with current and new entrants to the market, such as the big tech companies, start-ups, and foreign governments that are now front and center for the future of transportation.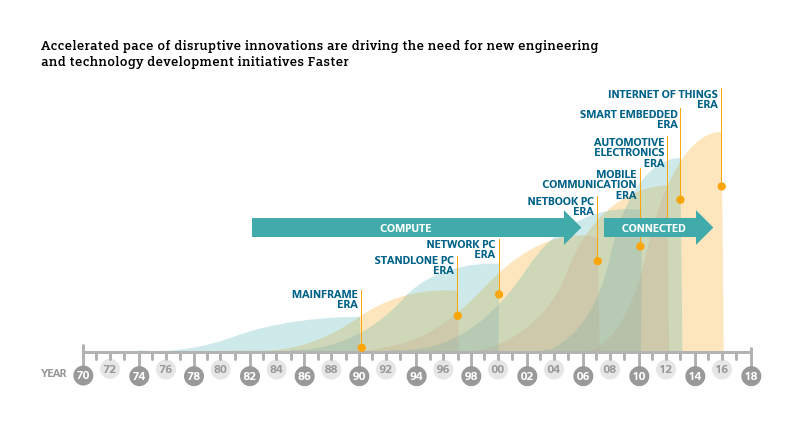 Unfortunately, the traditional automotive engineering approach to innovation inhibits the development of high-quality complex products. Accelerated disruptive innovations are driving the need for new engineering and technology development initiatives faster. Anyone lagging will be left behind.

Automotive OEMs, suppliers, and start-ups must re-invent or build a new business model. Only a unique engineering approach integrating mechanical, electrical, and software domains into a data information platform can accelerate product development enough to compete within the new automotive landscape
What can automotive manufacturers do to stay ahead?
Automotive manufacturers must design and develop new products quickly and efficiently and bring them to the market ahead of the competition. Traditional engineering methods hinder innovation as they do not encourage cross-domain collaboration or system integration, which is vital to producing next-generation designs that meet quality and reliability specifications.
Breaking down the traditional siloed approach is crucial to providing an open engineering ecosystem. Automotive companies must implement an accelerated product development approach to embrace this increasingly complex environment to improve collaboration across disciplines, increasing efficiency and helping balance speed and cost.
Remove the barriers to innovation with Accelerated Product Development
Accelerated Product Development is an open, integrated, and scalable software solution enabling OEMs, suppliers, and new manufacturers to revolutionize development processes through CAD, CAE, simulation, and PLM technologies that work seamlessly together and with third-party applications. It empowers automotive manufacturers with the tools needed to:
Meet targets and ensure compliance
Automatically generate the best design upfront
Virtually validate products and systems
Successfully deliver today's complex cars
With so many automotive companies racing to develop the next generation of vehicles, innovation will be the critical differentiator that defines who gets ahead and who gets left behind.
This article first appeared on the Siemens Digital Industries Software blog at https://blogs.sw.siemens.com/automotive-transportation/2022/08/16/how-to-accelerate-product-development-in-the-automotive-industry/