University uses Siemens' MBSE tool suite to equip students for Industry 4.0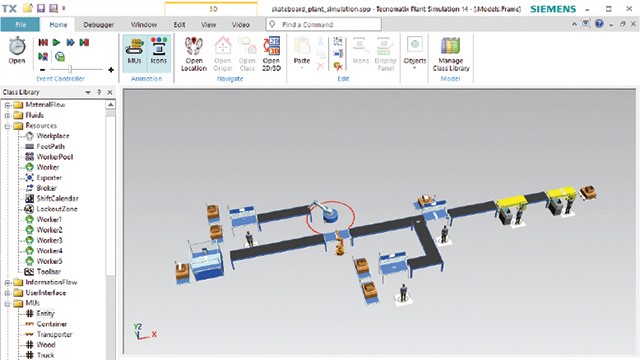 Siemens Digital Industries Software solutions provide IUPUI undergrads and graduates the necessary knowledge and skills to complete real-life product development
Indianapolis, Indiana, United States
By: Hannah Straub
In today's digital world it is imperative that universities are oroviding innovative curriculum in digital engineering. Indiana University Purdue University Indianapolis (IUPUI) offers a unique curriculum that demonstrates the digitalization of the systems engineering (SE) process. After receiving a software grant, the university established the Initiative for Product Lifecycle Innovation (IPLI) institute that aims to become a center of excellence in model-based engineering.
Indiana University Purdue University Indianapolis is a public university that offers students approximately 250 Indiana University and Purdue University degree programs. In addition to Indiana University schools such as medicine and dentistry, IUPUI includes two Purdue University schools, the school of science and the school of engineering and technology.
Graduate research and teaching assistants actively use the IPLI model simulator to work on projects and develop coursework throughout the semester. At the core of IUPUI's coursework is a focus shift from theory to implementation and practice through an applied synthesis of engineering fundamentals and systems engineering that is driven by a state-of-the-art digital innovation platform for product (or system) development.
The curriculum provides a foundation for implementing the digital twin and supports the training of the next generation of engineers for Industry 4.0
"The preferred outcomes of the implementation of this Systems Driven Product Development (SDPD) course include the ability to demonstrate the benefits of digitalization/model-based engineering to industry," says Dr. Hazim El-Mounayri, associate professor, mechanical and energy engineering department, IUPUI.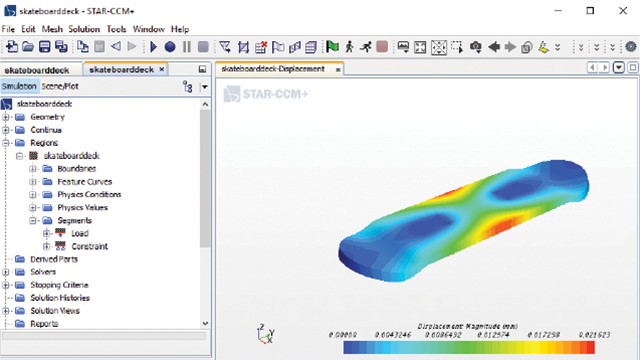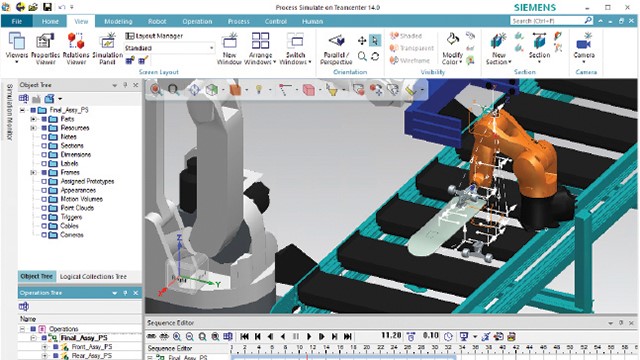 Using the platform in the simulator, the students from the mechanical and energy engineering department implemented a case study to develop an electric skateboard using the SDPD approach. The SDPD framework integrates system behavioral modeling with downstream product design and manufacturing process practices to support the verification and validation of the systems' behavior as products progress through all phases of the lifecycle, as well as the optimization of trade-off decisions by efficiently and effectively maintaining the cross-product digital twin and digital thread for global decision optimization.
The SDPD process starts by creating the system model using a third-party architecture modeling situation. IUPUI's implementation covers the whole process of product development starting from creating a system architecture model and using Teamcenter to drive product development using the software tools in an integrated fashion.
"To achieve the full realization of Industry 4.0, the scope of MBSE driven development should be extended to digital manufacturing and performance analytics," says Dr. El Mounayri.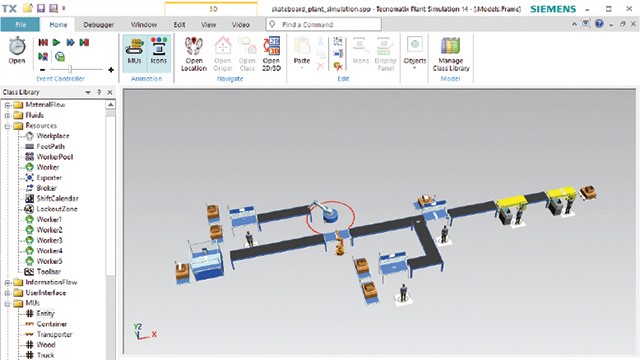 IUPUI is motivated to address industry needs to competitively develop complex products
In doing so, IUPUI hopes to educate the next generation of engineers for Industry 4.0 as manufacturing companies across all major industries are facing serious challenges trying to competitively design and manage modern products, which are becoming increasingly complex multidomain systems.
"We are seeking greater innovation in product development, increased efficiency, faster time-to-market, increased adaptability/agility/ customization, knowledge re-use, and better ability to comply with standards," says Dr. El-Mounayri.
To read the full case study, click here.
This article first appeared on the Siemens Digital Industries Software blog at https://blogs.sw.siemens.com/academic/university-uses-siemens-mbse-took-suite-to-equip-students-for-industry-4-0/