Corporate
Creative minds can achieve great results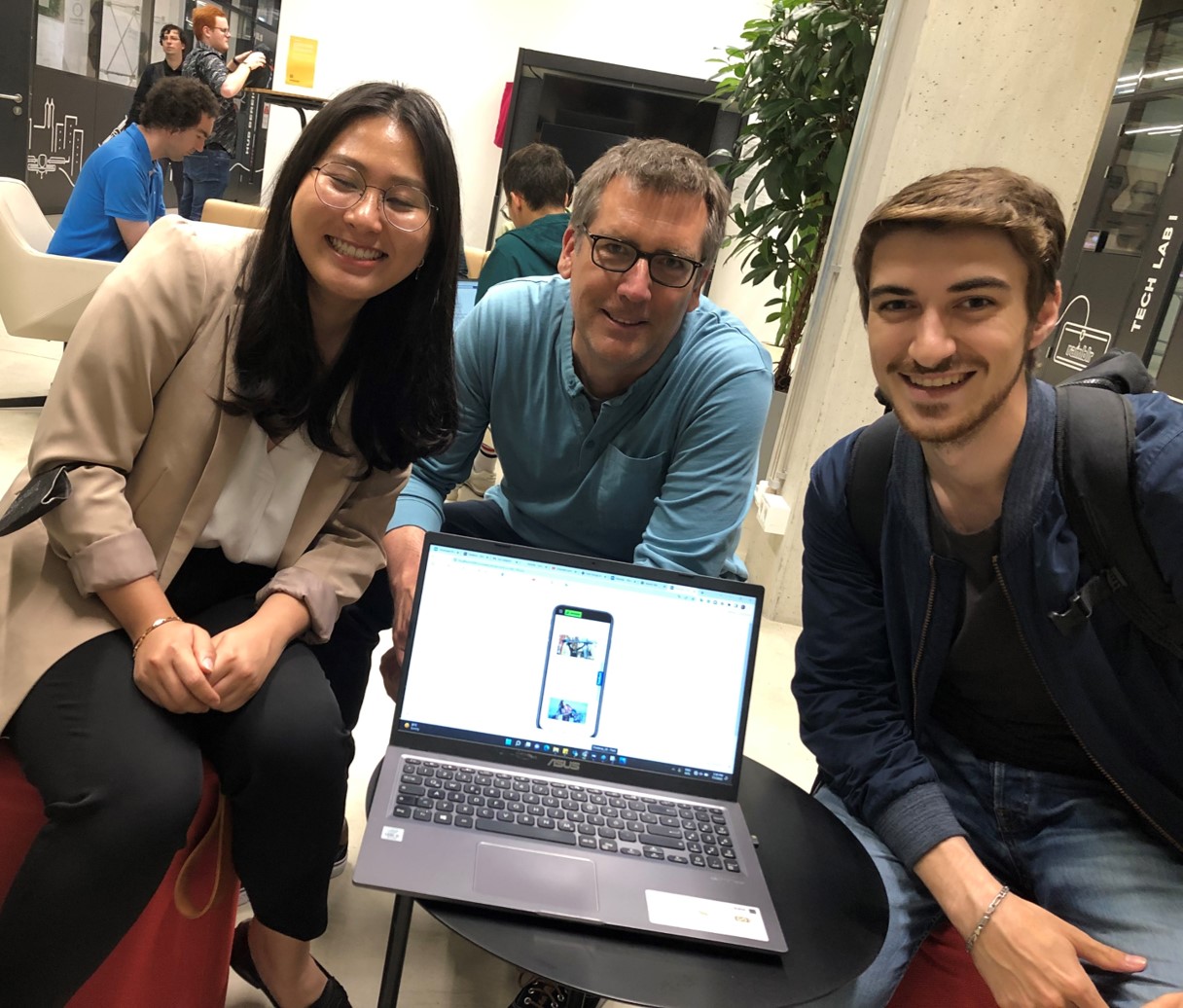 It takes 22 students, 7 tasks, 14 Siemens mentors from 10 different research and innovation departments and a great org team to create an inspiring Student Challenge and to come up with some inspiring results.
The Siemens Mentoring Student Challenge is probably one of the highlights for the Siemens mentee students at the Technical University of Munich (TUM) during the semester. But also, for the Siemens mentors the event offers great potential, as everyone gets the chance to put on different perspectives, gain new insights, prove theories, and apply Siemens' solutions to solve problems. To put it in one phrase: When academic and professional world are coming together on purpose the output is often inspiring.
This year's challenge took place from June 29th to July 1st, at the Siemens campus in Munich-Neuperlach. In total 7 teams paired up with research experts and partners from Siemens to work on different topics and questions. The goal was to come up with a solution in a defined time frame that would either have a business impact for Siemens or would be a contribution to the work of one of the Siemens research or technology departments.
"For our Siemens mentors the contest is always a nice occasion to explore different approaches to a given problem and still rely on most recent scientific studies as the student teams use innovative thinking and dynamic problem-solving skills", says Fabian Rhein from the Siemens Research and Innovation Ecosystem (RIE) Munich and organizer of the challenge. "At the same time the challenge is really free of any expectations on the outcome."
Different divisions asking different challenging questions
To cover a broad range of problems and tasks Rhein and the TUM team around Catherina Vos, RIE Manager at TUM and Antonio Stübbe, intern TUM-international, worked together with different divisions. The projects that were submitted ranged from data-based prediction of accidents for autonomous driving cars over audio-based simulation of different materials (Sound of Structure) to the development of a robot that could follow customers around the shop. After pitching all ideas and projects to the students back in April this year, the students connected themselves in groups of 3 or 4 and chose a task that they found most interesting.
Peter Ruwe (CEO of eWake) & Susann Kunz (Global Marketing, Siemens Digital Industries) pitching the two challenges Mendix and Solid Edge FLOEFD to the TUM students in April 2022
"This year we had altogether 14 colleagues that acted like mentors to the 22 students, coming from 10 different Siemens' research and innovation departments", summarizes Rhein. "The special character of the event is that students and mentors work closely on a dedicated question for which the outcome is rather undefined and can sometimes be surprising."
Some of the mentors have supported the format already several times, others like Siemens Digital Industries Software joined the first time. The Siemens Mainstream Engineering team chose a bit different approach by nominating one of their startups, that are participating in the Solid Edge for Startups campaign to be the task setter. For the student this setting offered them to work on a "real" project with a real customer.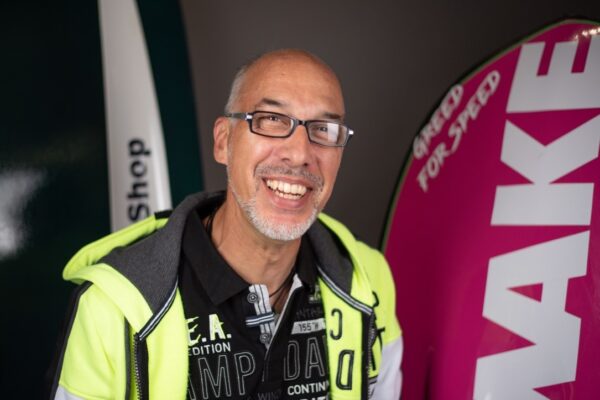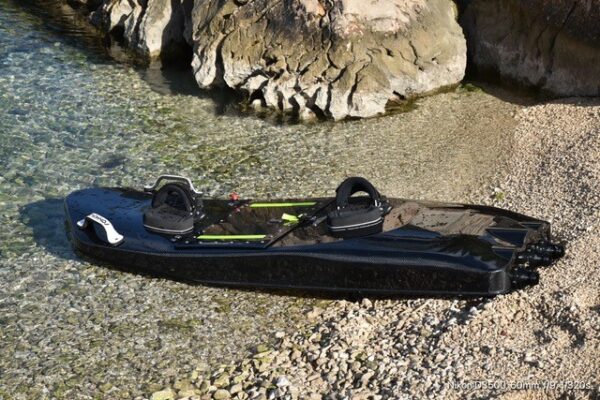 One startup, two real business problems and 5 problem solvers
"We invited eWake, an electrical wake board manufacturer from Mannheim and his CEO Peter Ruwe to define a task for the students," says Susann Kunz, responsible for the startup program in the global marketing team of Mainstream. The task of one team was to develop of a prototype for a gaming and social media app to display & track jet board competitions with the help of the Siemens low-code platform Mendix. "When all challenges were presented within the Student Challenge, it was crystal clear to me that Peter's challenge was my first choice, the most fun and insightful", recalls Ege Naz Altin, one of the 3 team members of team gaming app. Together with her teammates Dennis Gölitz and Nhi Phan Quynh Ngo, all students from different backgrounds and countries who didn't know each other before, she first completed the basic Mendix learning course. "Then we had a session with Peter to better understand his business needs and also analyzed similar sport apps like Komoot, Strava etc." Based on the benchmark, constraints like the time frame and our Mendix skills, as well as what Peter wanted, they defined three main functionalities they wanted to implement. Ege: "We developed a mobile application for eWakers that allows them to see other jet board drivers in their feed similar to Instagram, see their performance and distance covered, compare their own performances with their friends, participate in a challenge, and stream their videos from a GoPro. The whole challenge was a very fun, empowering, and enlightening journey." Thilo Böhm, Solutions Architect at Mendix, supported the team on site. He was very impressed by the speed and the excellence of the presented app prototype. Böhm: "For us it is a nice confirmation that our product promise is about right. To develop an app, you do not any longer need the skills of a hardcore coder, a low-code platform like Mendix is most times much more efficient as anyone is able to use the tool easily to come up quickly with a first prototype."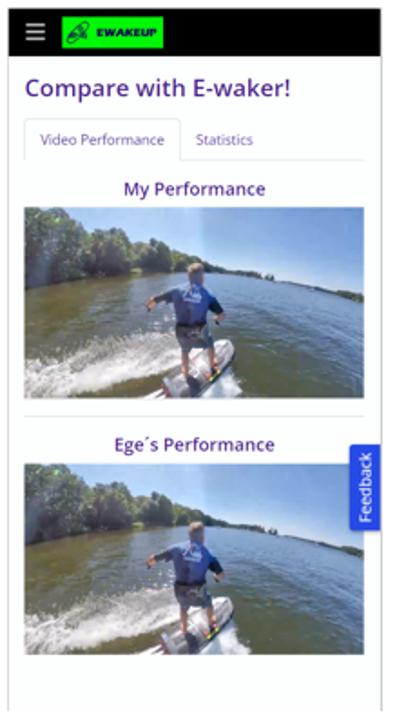 The second team had the task to come up with an optimized design for the jet construction of the board. For doing that they needed first to repair the geometry as the model of the board existed only as scanned version. Afterwards three lids needed to be placed to define the flow of the water through the jets and to make the Flow Simulation in Solid Edge work. "Wenyi and I then found out that by making the nozzle of the jet smaller would let the water flow faster through and at the same time save energy," recalls Jesus Ocariz Gallego, participant of the challenge "Simulation & optimization of jet board design with Solid Edge FLOEFD Software to minimize energy consumption". "At the beginning we struggled quite a bit to conduct a simulation analysis in Solid Edge as we had never used the software before. But with some testing and tips & tricks from the Siemens teams we finally got it working, which was a great success for us as a team but also personally."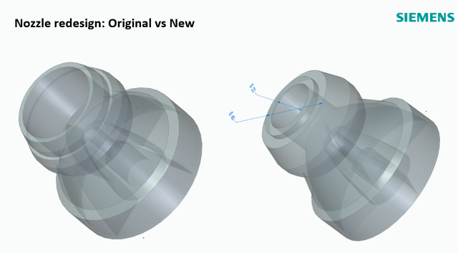 Team Solid Edge FLOEFD with Wenyi Ou and Jesus Ocariz Gallego simulated the water flow through the jets followed by a design optimization, all done in Solid Edge
Also, for Peter Ruwe the student challenge experience was quite exciting and at the same time very inspiring: "I really enjoyed working closely with open minded young people who were of course not familiar with our product at all. Shifting perspectives can help finding surprising new answers."
After three intensive and fun days of working, the final ceremony took place at the Munich Urban Colab, where the students and the Siemens challenge heads pitched their results. The solutions from the eWAKE Startup Challenge will be used for the further development of sustainable jet boards as well as the programming of a gaming app. And that is in the end the motto of this competition: By connecting great minds coming from theoretical, professional, and practical backgrounds you can produce inspiring insights and results.
Want to learn more?
If you want to learn more about Siemens Mentoring program or apply for it visit the TUM website (Registration deadline is December 1st, 2022).
To apply for the Solid Edge Startup program, click here or to test out the software for 30 days for free here.
If you are interested to learn more about Mendix visit mendix.com, sign up for a free account and dive into the Mendix Academy to get started.
This article first appeared on the Siemens Digital Industries Software blog at https://blogs.sw.siemens.com/academic/tum-student-challenge/