Corporate
Siemens Digital Badges & Certifications for Real-World Student Competitions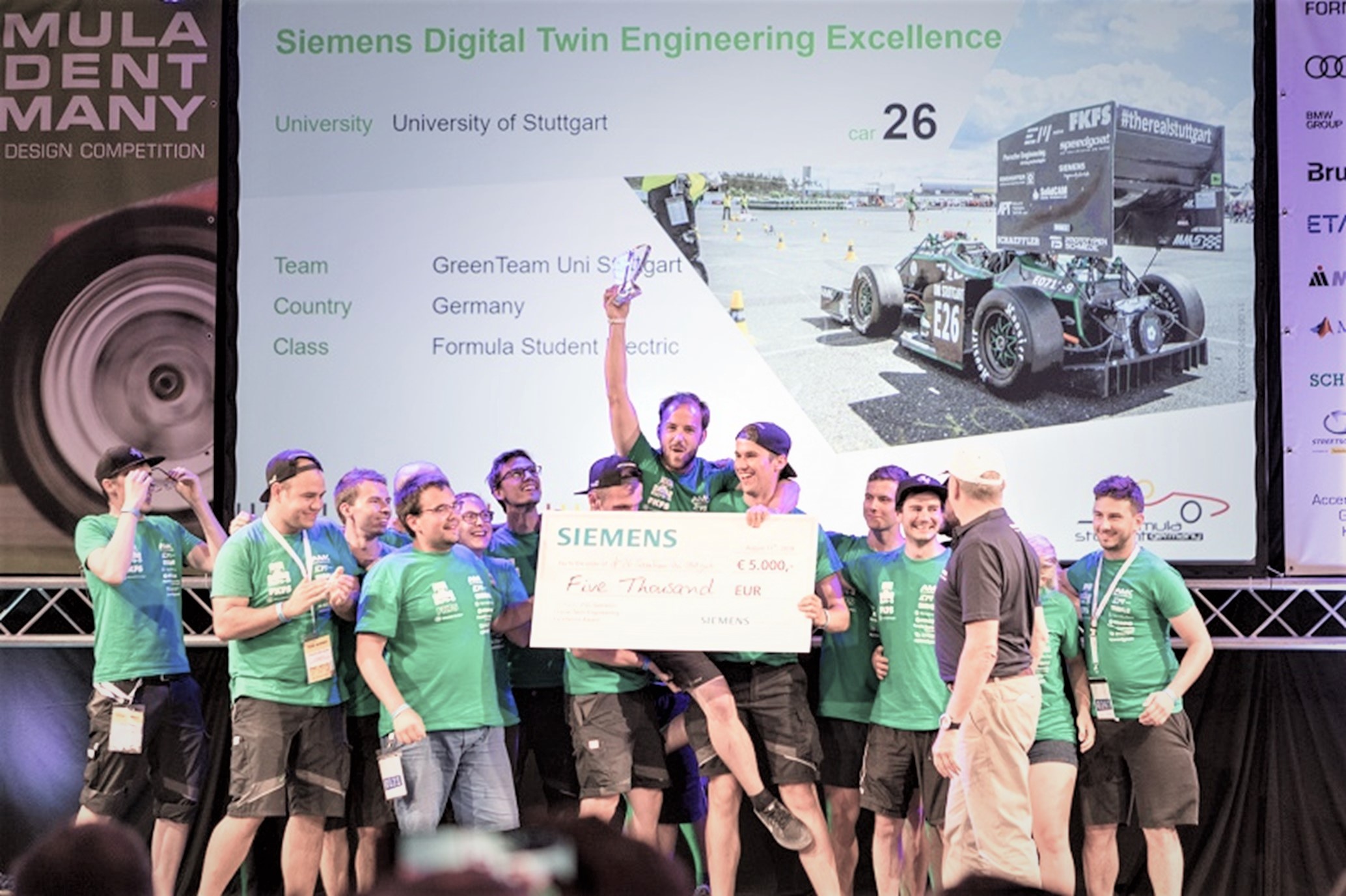 Interested in recognizing the accomplishments of your student competition teams? Siemens offers a variety of opportunities to recognize the high levels of achievement and expertise earned through STEM student competitions. Read more to learn about how your students can showcase their competitive experience with Siemens digital badges and certifications!
Digital Badges for real-world student competitions
There are many ways to recognize an achievement, and many forms of proof for a variety of needs. A digital badge is one such way to recognize learning or achievement and provide digital proof of that accomplishment. Now, your student competition team members may be eligible for academic digital badges issued by Siemens. Your students can display digital badges on various social media platforms and in email signatures to promote and gain recognition for their competition achievements.
There are four badges specifically for student teams and their team members in which they must meet the specified criteria.

Earners of this badge have demonstrated a major commitment to learning professional engineering practice. They have gone well beyond the requirements of a classroom-only degree by doing real-world engineering, project management, and communications in a highly competitive team environment. They must have been a contributing member of a student competition team for at least one full season in a Siemens-sponsored team. The faculty adviser, team captain, or other team leader must submit one complete list of the members for this badge.
Earners of this badge have substantive Siemens software experience for at least one engineering software application (e.g. STAR-CCM+, NX, Fibersim…). They must have written a social media post explaining how they used the software to solve a substantive engineering problem or challenge, including screenshot(s) and a technical description. The student must submit the social media post link for badge consideration. Any individual student can apply for this badge.
Earners of this badge have contributed to a student competition team's top-3 placement in a Siemens-sponsored event. They have applied real-world engineering and initiative at the highest level of achievement. The team must have achieved a podium top-3 finish in a student event competition that is sponsored or approved by Siemens and must have used at least one Siemens software product. The faculty adviser, team captain, or other team leader must submit one complete list of the members for this badge.
Earners of this badge are individuals and teams that have achieved top-tier professional skills in digital twin engineering methodology, including the most advanced engineering simulation skills. They must have placed in the top-3 teams of a Siemens Digital Twin Engineering Award. The faculty adviser, team captain, or other team leader must submit one complete list of the members for this badge.
How do I submit names for a digital badge?
To consider your students for a digital badge, make an excel file containing the following columns:
Email-school/team-domain | Email-personal | First-name | Middle-name | Last-name | Date submitted | Country | State/Province | School-name | Team-name | Type-of-competition (e.g. Formula Student, EcoCAR…)
Example:

Please send this file to leigh.anderson@siemens.com with "# BADGE #" in the subject line. By submitting this list, all individuals are opting-in to receiving badge communications from Siemens and Credly, the badges administration platform we use.
Software certifications
Student competition students already have great experience to showcase to potential employers that use Siemens products. Students can also obtain certifications for a variety of Siemens software to help secure your future employment. With student competition experience, badges, and certifications, you'll have a significant edge over classroom-only graduates. Siemens offers many software certifications for NX, STAR-CCM+, Teamcenter and other software at special student pricing (many early student earners will get vouchers for zero cost badges).
Note that for Solid Edge and Amesim software there is a separate location and these certifications are at no-cost: https://cadcertification.sw.siemens.com/
FAQ
When will I receive my digital badge?
Digital badges will be issued in approximately a couple weeks, after the information has been reviewed and forwarded to Credly. Digital badges are administered through our partner, Credly. Credly will also send you an email about how to use your digital badge.
Are digital badges the same as certifications?
No. but in the same way that digital badges might represent any number of achievements, certain badges can represent the attainment of a certification.
For more information about all types of badges or certifications, contact academic.sisw@siemens.com. For more information specifically about Siemens student competition badges, contact leigh.anderson@siemens.com.
Learn more about how Siemens supports student competition teams!
Apply for a no-cost grant of engineering software for your student competition team by filling out an application at www.siemens.com/plm/gaf
This series of Youtube videos has great insights about many topics essential to student teams' success with engineering software: 2021-05 How Siemens helps student competition teams – YouTube
Success Stories:
Exciting 4th & Final Year of the EcoCAR Mobility Challenge 2022: Top-3 Teams Use Siemens Software | Academic
F1 in Schools? You and your teacher should go for it! | Academic
Three World-Class Student Competition Teams Share Their Success Principles | Academic
2021 Formula SAE Nevada & Michigan University Competitions Were Hot! | Academic
This article first appeared on the Siemens Digital Industries Software blog at https://blogs.sw.siemens.com/academic/siemens-digital-badges-certifications-for-real-world-student-competitions/