Corporate
EcoCAR Student Teams Excel in Competition – Top 3 Winners All Enabled with Siemens Software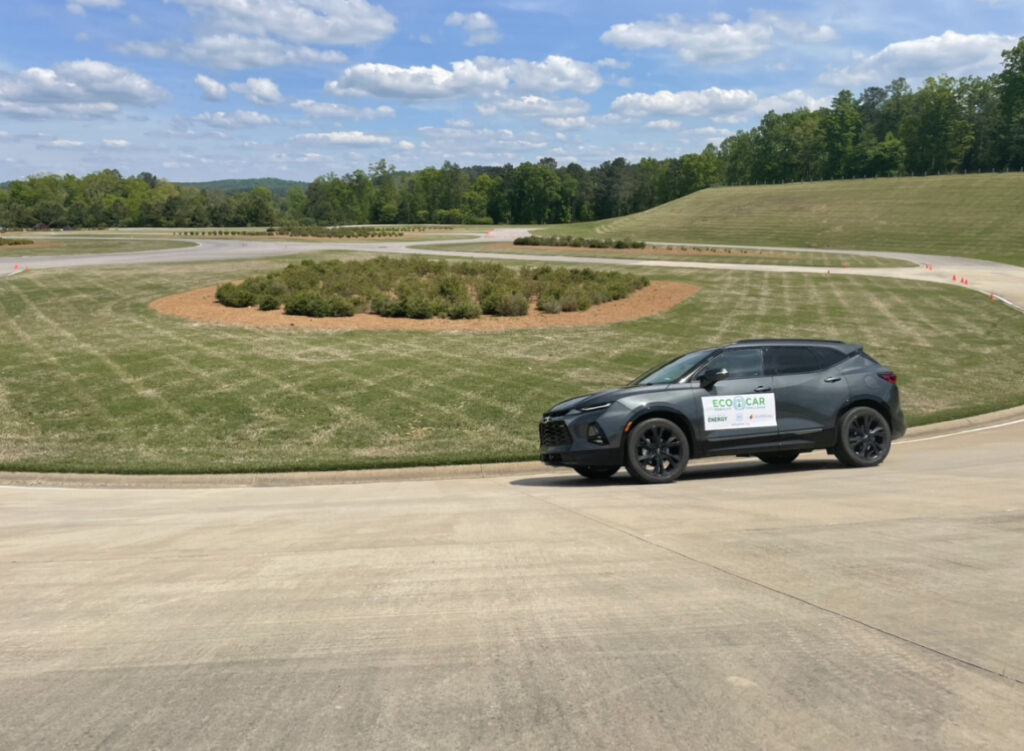 Siemens congratulates all students who participated in Year 3 of the EcoCAR Mobility Challenge. EcoCAR, a four-year automotive student design competition, brings together student teams from 11 universities. They compete to redesign a Chevrolet Blazer SUV into the optimal autonomous and energy-efficient vehicle. EcoCAR is a U.S. Department of Energy (DOE) Advanced Vehicle Technology Competition (AVTC) program with major sponsorship and vehicle donations by General Motors. Students receive hands-on real-world experiences as they work towards creating the transportation technology of the future.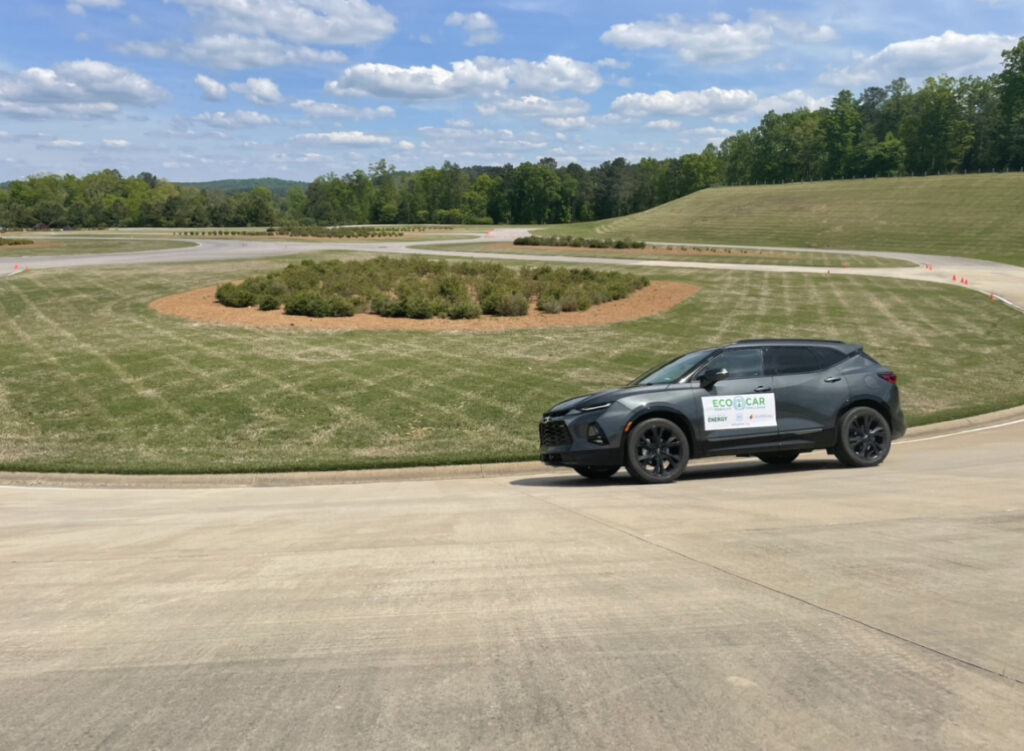 The teams follow a multi-year vehicle development process of design, integration, and refinement as they transform their cars into energy-efficient vehicles. Because of the COVID-19 pandemic interruptions, Year 3 focused on continuing vehicle integration with a secondary goal of controls development and testing. Refinement was key for this year's competition, which was enabled by Siemens Software engineering tools for CAD and simulation.
The competition was virtual this year, but EcoCAR provided the teams with essential documentation and training for them to perform Vehicle Technical Inspection (VTI), Spring Vehicle Evaluation (SVE), and Validation Testing remotely. Validation Testing was the first real on-track validation of the competition, and all teams made it through.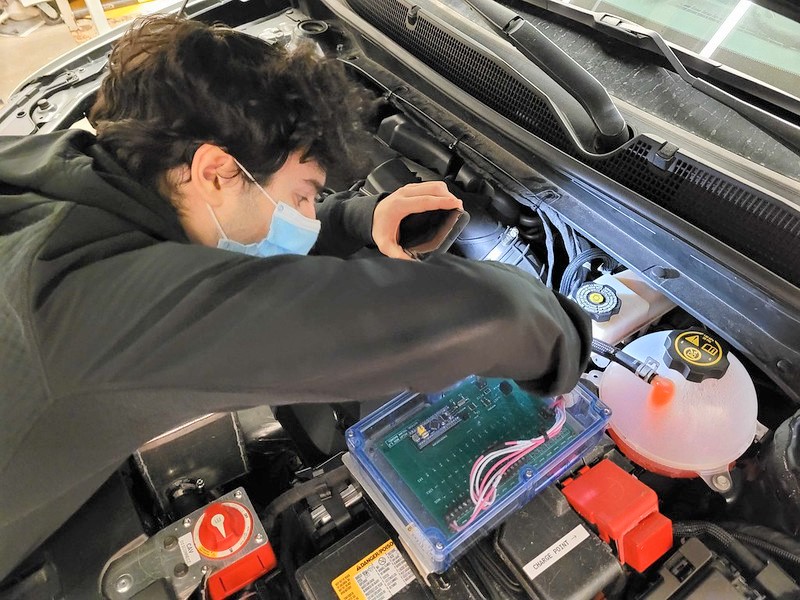 This year, judges, including Siemens staff, scored each team across several key areas: Propulsion System Integration, Propulsion Controls and Modeling, Connected and Automated Vehicle Systems, Project Management and Communications. The University of Alabama (UA) took gold, Ohio State University took silver, and West Virginia University (WVU) rounded off the podium.
Siemens Software a Key Component of EcoCAR Teams' Success
All three podium winners for Year 3 are active users of Siemens software. EcoCAR teams rely heavily on NX for CAD and Simcenter STAR-CCM+ simulator for cooling, and they often use Simcenter Prescan for autonomous driving simulation. Teams find NX extremely useful in the earlier years of competition as they navigate the design process.
University of Alabama (UA) graduate student lead Zachary Davis touched on how his team uses NX:
"When starting any new hardware design project, we immediately turn to NX… NX gives us the ability to easily design and revise components for a wide variety of manufacturing scenarios… NX has built-in functionality for us to turn our designs into finished parts no matter which manufacturing process we use. The advanced mass calculation and center of mass functionality in NX allows the team to keep accurate estimations of the vehicle mass and how new assemblies will affect the vehicle."

Zachary Davis, EcoCAR graduate lead at University of Alabama
UA relies on Simcenter Finite Element Analysis (FEA) for their designs as well. They use FEA strength analysis to ensure that new student-made parts will be able to withstand a range of operating loads. FEA simulation also enables the team to minimize the weight of the car without affecting reliability or safety.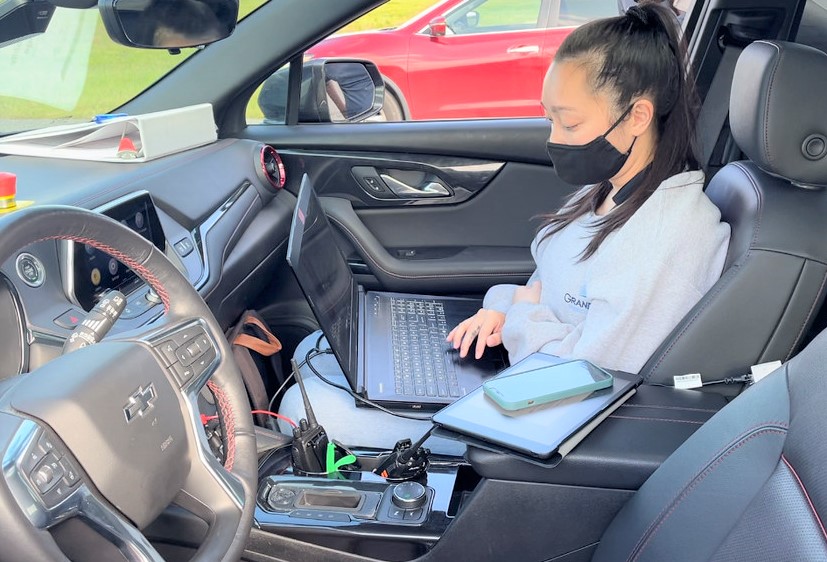 Furthermore, several teams turn to VeSys for electrical system and wire-harness design. Western Virginia University (WVU) highlights how they use NX in harmony with VeSys in order to navigate the many iterative steps that occur prior to completion of integration and the final design.
WVU faculty advisor Dr. Andrew Nix shared:
Use of NX and VeSys in design is an iterative process, in that initially, prior to receiving the donated vehicle, CAD is our only tool to use for component space claim and packaging, and wiring schematics are developed in VeSys… Once the vehicle is received and physical vehicle measurements are available… we go back to the vehicle CAD and wiring schematics and make modifications.

Dr. Andrew Nix, EcoCAR faculty advisor at West Virginia University
While many new members join the teams each fall, they often have no experience with Siemens software, but Xcelerator Academy teaches them how to use the tools. Team members with more experience use Xcelerator Academy to continue advancing their skills in order to improve the refinement of vehicle designs. "When I get stuck during the design process, I am almost always able to find a solution with a quick search in Xcelerator Academy," said UA's Zachary Davis.
EcoCAR is preparing these ambitious students for a bright future in advanced automotive engineering. They develop and integrate hybrid powertrains, autonomous driving features such as adaptive cruise control, and even V2X communications. All 3 podium finishers of this year of EcoCAR used Siemens tools in their automotive design process, highlighting that this software helped enable their teams' success. These elite real-world-engineering trained students will join the industry making solid contributions from day one. We're excited to continue our sponsorship of EcoCAR through the final year of this series in 2022, and on into the next four-year EcoCAR series.

Nand Kochhar, Vice President of Automotive and Transportation Industry sector at Siemens Digital Industries Software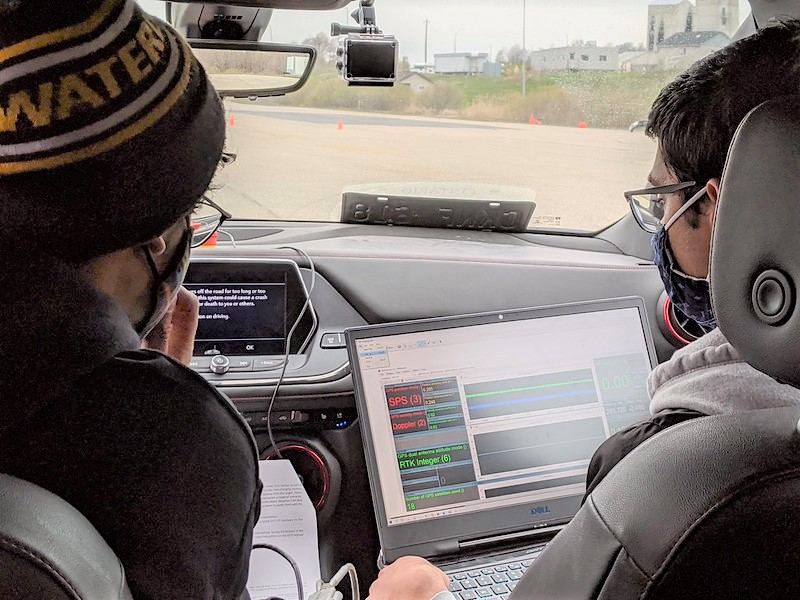 What's Next?
Year 4's focus will be on vehicle powertrain controls and reduction of energy consumption. Most teams have completed all design work at this point, other than any final refinements. Many dynamic tests occur during this year on closed-course and dynamometer test facilities.
Siemens software plays a crucial role in leading EcoCAR teams to success. Learn how to request software licensing for your team here.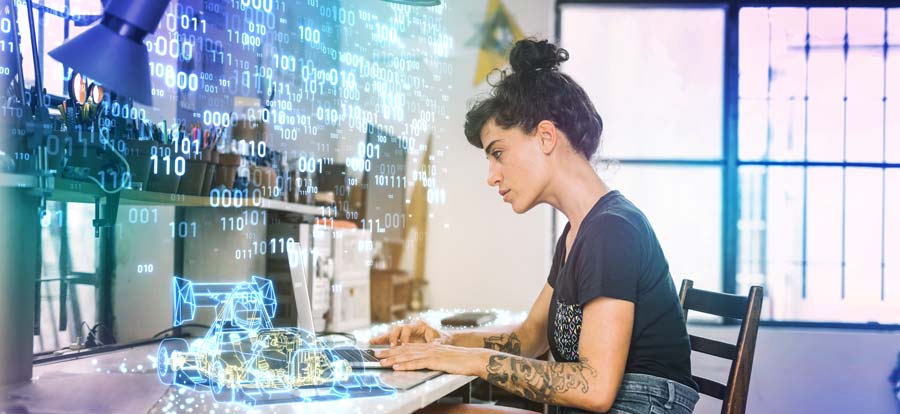 Global Academic Partner Program Home
Student-Exclusive LinkedIn Group – Network with industry professionals, educators and peers
Curriculum Hub  – Free classroom downloads (great for virtual classrooms, too!)
Academic Certifications and Digital Badges – Get certified in NX, Solid Edge, Simcenter Amesim, MBSE and more
Software Downloads – Free software for students and educators!
This article first appeared on the Siemens Digital Industries Software blog at https://blogs.sw.siemens.com/academic/ecocar-student-teams-excel-in-competition-top-3-winners-all-enabled-with-siemens-software/