F1 in Schools? You and your teacher should go for it!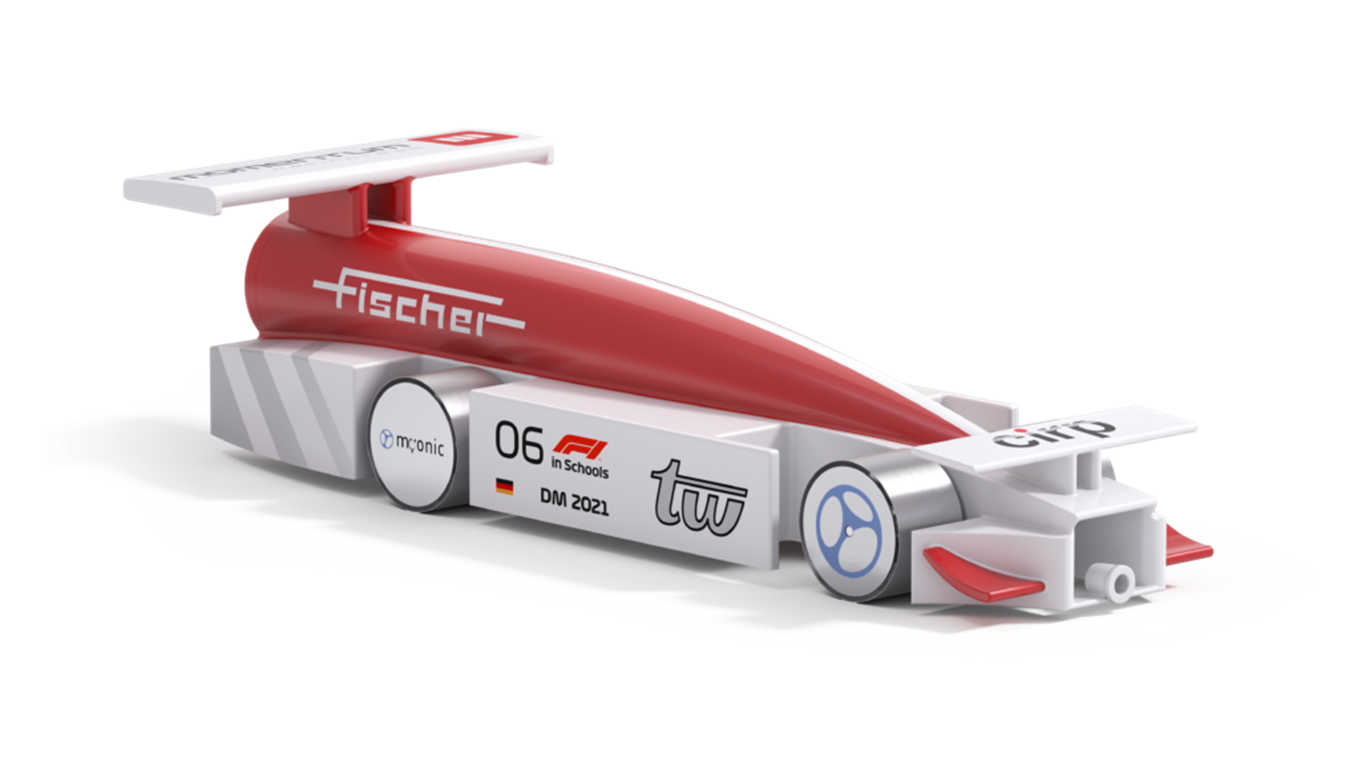 Learn how kids can build a small race car and through that, learn essential skills for their later life.
F1 in Schools is offering a way to learn Science, Technology, Engineering, and Math (STEM) related subjects in such an exciting way and is achieving great results which can increase students into Engineering careers. Armin Gittinger – Senior Director in our DI SW FinOps organization, joined the competition back in 2006 and was on fire for it right from the beginning: "My  primary focus at the beginning was to introduce DI SW technology – mainly the Solid Edge portfolio, into an age group (11-19) that normally does not get in touch with CAD, CAM, and CFD."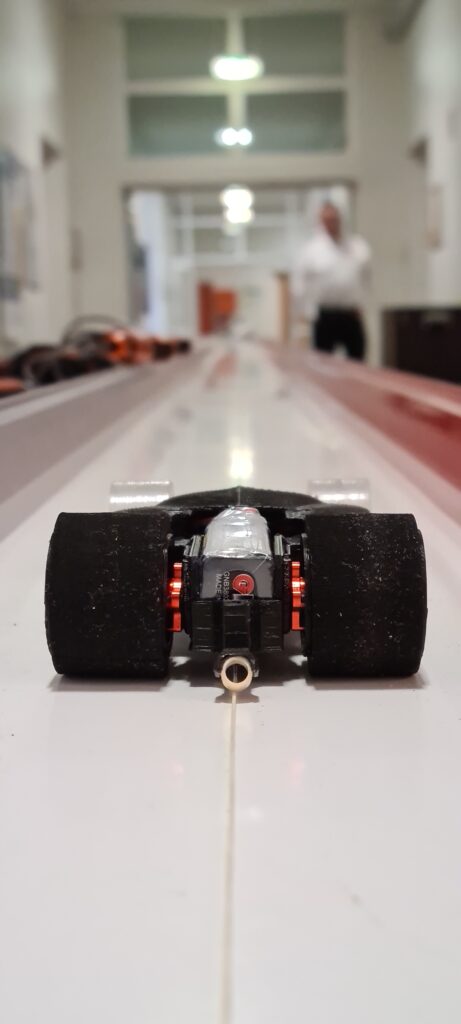 Now 15  years later, Armin is still enthusiastic about supporting young talent on their way to the best fitting profession. "For me, it is great to see how students approach the challenge of the contest – spanning technical as well as managerial disciplines – acquiring the needed skills, finding their strength and focus topics, not only for the contest but often for the next career decision," he says. Together with his team, he supports up to 230 race teams in Germany. His wife Elisa is helping Armin keep the not-for-profit company up and running: from backend data management to feeding social media and organizing regional and national finals.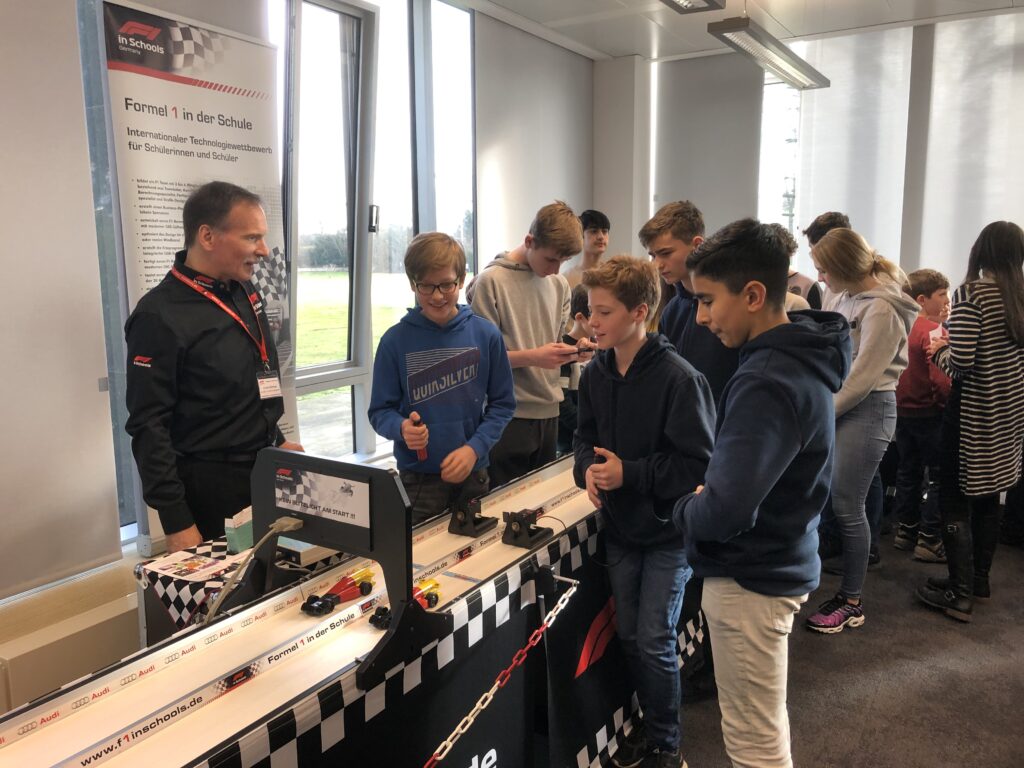 A race team,  which consists of 3 to 6 team members,  does not only need to take care of the engineering and manufacturing of the race car, they also have to operate as a small F1 in Schools company for the school year. The challenge inspires students to use IT to learn about physics, aerodynamics, design, manufacture, branding, graphics, sponsorship, marketing, leadership/teamwork, media skills, and financial strategy, and apply all these skills in a practical, imaginative, competitive, and exciting way. The teams must raise sponsorship and manage budgets to fund research, travel, and accommodations. One of his former mentees, Takashi Adachi, recently contacted Armin to share: "I would like to take the opportunity to thank you for organizing the competition in Germany. Formula 1 at Schools allowed me to broaden my horizons and discover my passion for CAD."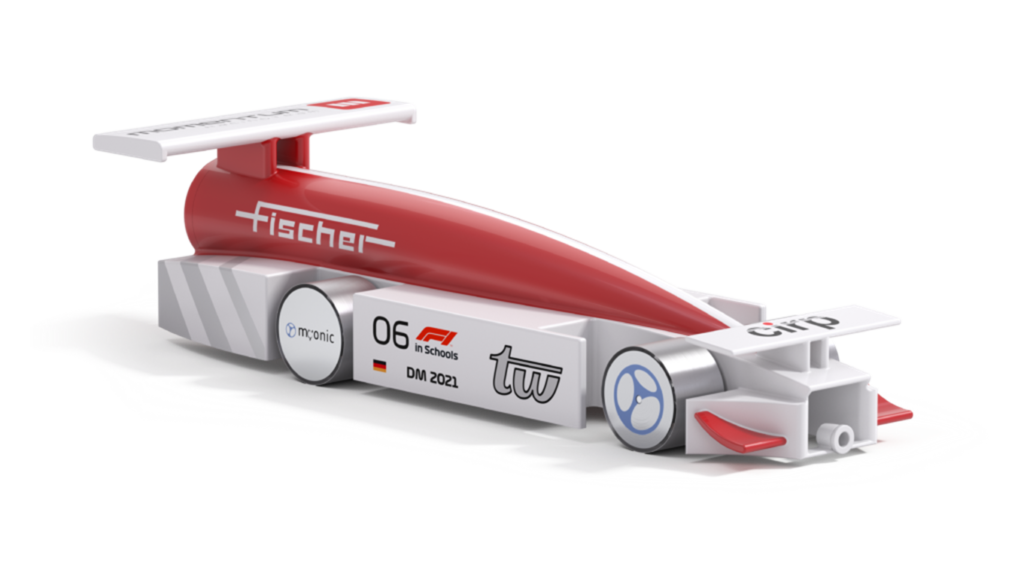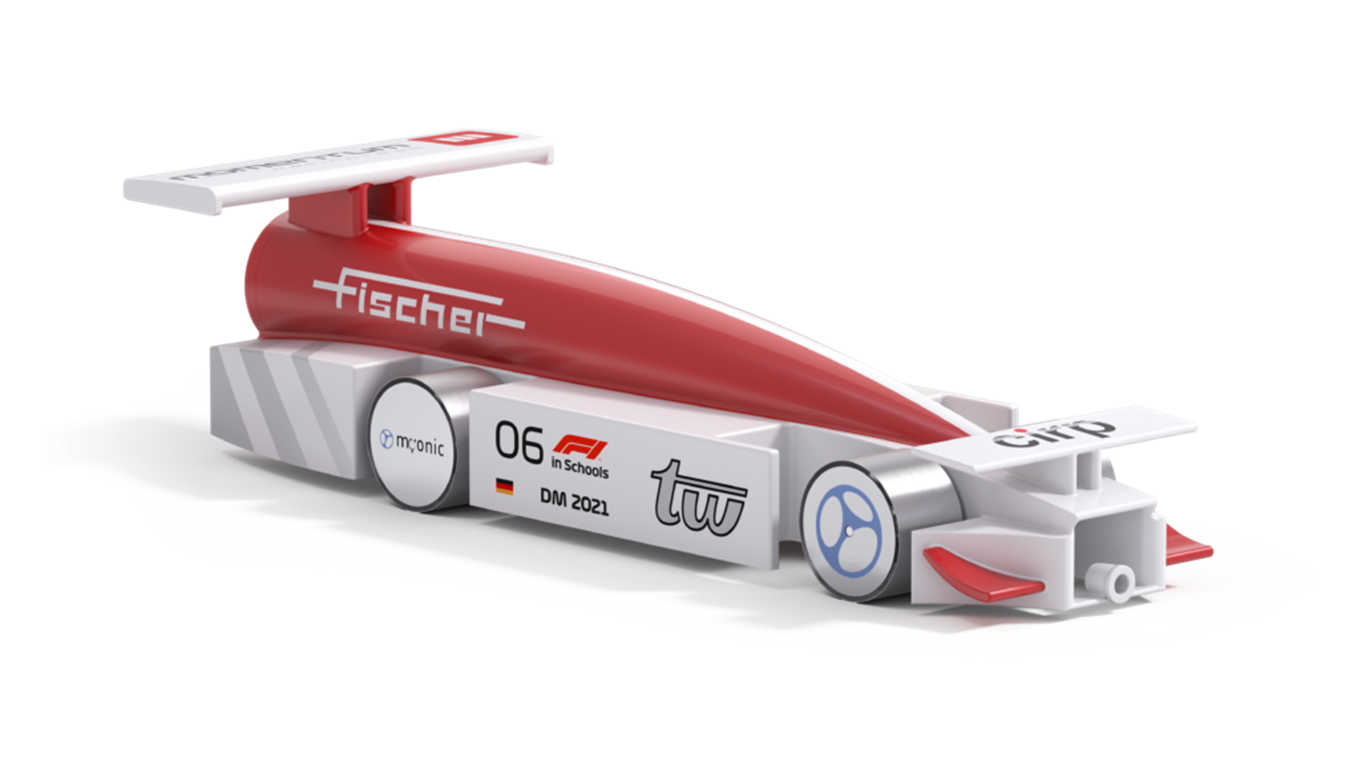 Armin's latest initiative with F1 in Schools brought him to the Univerity of Stralsund (HOST) where professors, teachers, students, and the F1 in Schools team came together to define the next generation F1 in Schools car for Germany. Traditionally powered by a CO2 cartridge, the group evaluated the battery-powered prototypes. Moving to e-mobility will bring the technical challenge to an entirely new level. On top of the mechanical components of a race car, electrical, electronic, and software elements come into play. One of the requirements by Armin to the prototype teams was "the battery-powered car needs to be sub 2 seconds fast over the 20-meter race" which was met by the prototypes already.
Armin's next plans are to introduce the required technologies from the Siemens EDA portfolio to complement the Solid Edge design environment. "I am grateful that Siemens sees the value in this competition and supports us. Having a complete portfolio to support all aspects of racecar design and manufacturing, nicely integrated under one user interface allows easy access to the tools. A steep learning curve leads to success, which leads to motivation. That is all that is needed to keep the 11-16 years old away from Facebook and video games", he says.
If the idea of building small fast racing cars is of interest to you, no matter if you are a teacher, a pupil, or a parent, please check out this website www.f1inschools.de or write us an email under ask-solid-edge.plm@siemens.com! 
If you are a teacher at a German school we provide training that focuses on F1 in Schools, the requirements to participate in the contest, and beginner training on modeling, manufacturing, and simulating the mini racing car. Register here: https://bit.ly/3xSQbLL
This article first appeared on the Siemens Digital Industries Software blog at https://blogs.sw.siemens.com/academic/f1-in-schools-you-and-your-teacher-should-go-for-it/