Corporate
Globalization and cloud computing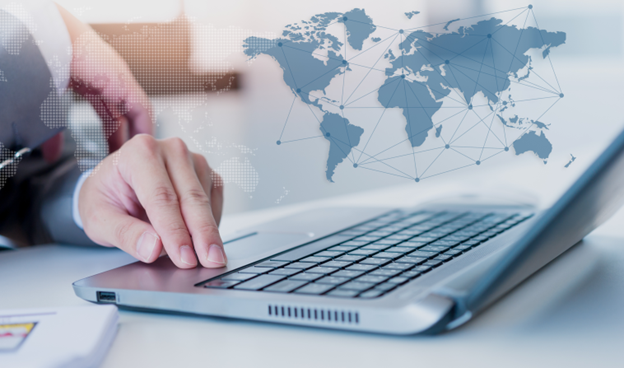 From the dawn of civilization, humans have consistently demonstrated curiosity and an innate desire to connect and go beyond their realm of familiarity. Globalization is just the logical culmination of that quintessential human trait. Developments in technology, transportation and international trade relations over the recent decades have made globalization the lifeblood of the global economy. The advent of cloud computing and Software as a Service (SaaS) solutions have served as a shot of adrenalin into the beating heart of that international interconnectedness.
Cloud computing allows people and businesses to access computing resources over the Internet. By utilizing cloud-based SaaS solutions, businesses can redirect resources away from hefty investments in hardware and software. By offloading the management and maintenance of their computing infrastructure, enterprises can free up valuable time to focus on other crucial parts of their operation to create greater efficiency and better products and processes.
SaaS solutions have also transformed collaboration. The COVID-19 pandemic forced us all to collectively find ways to communicate and collaborate remotely. This has only served to accelerate the rate of transformation and cloud adoption pre-pandemic.
Companies that have been the earliest adopters of the cloud have gained consistent competitive advantage, making them leaders within a fiercely competitive global marketplace. However, cloud computing also promotes globalization by making the global marketplace accessible to small- and medium-sized businesses that would otherwise not have access to international audiences and customers.
Being a global enterprise entails a presence in and expansion to new markets in various countries across the world. The adaptability of SaaS solutions can help companies cater to the rules and regulations placed in by local governments. Hybrid solutions where some data can be stored locally on-premises or within a domestic datacenter allows businesses to follow the law without compromising operations.
The breakneck pace of technological advancement and rapid information exchange have inevitably given rise to security concerns. However, a reliable cloud service provider can bolster the safety and security of a business's operation and minimize risks. In fact, cloud storage can prove to be much safer and more secure than on-premises storage.
Moving to the cloud is no longer a mere necessity but an inevitability for any business that wants to remain competitive. No matter what, cloud computing is here to stay.
Please visit Siemens SaaS solutions for more information.
This article first appeared on the Siemens Digital Industries Software blog at https://blogs.sw.siemens.com/xcelerator/2023/06/07/globalization-and-cloud-computing/