Corporate
The technological skills gap is a growing problem. Here's how digitalization can help.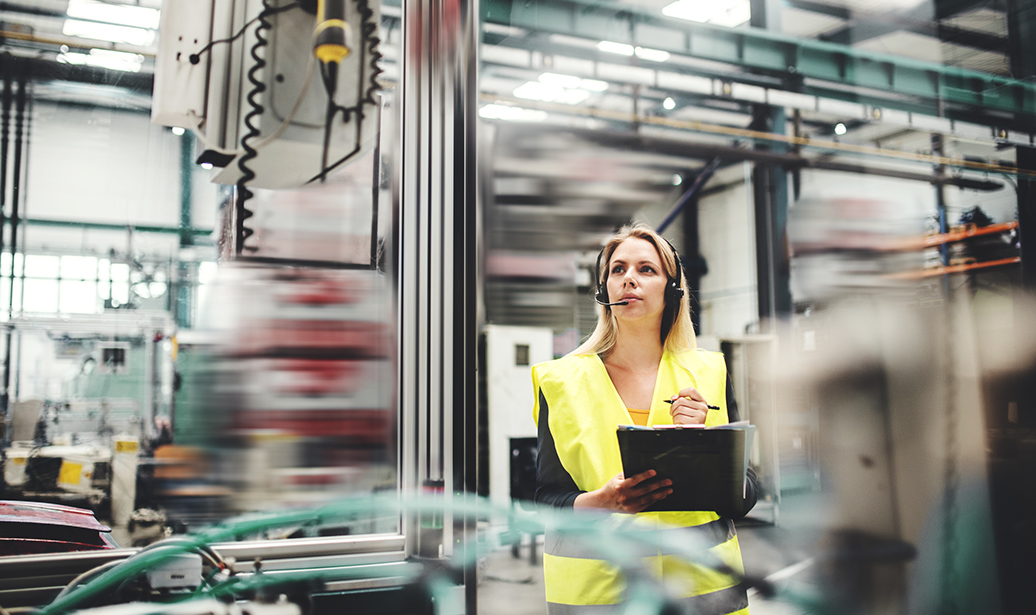 From lack of career expertise from recent graduates to an overall shortage of engineering talent, companies are struggling to fill roles. This is directly impacting their ability to turn their ideas into innovation. As a consequence, the skills gap grows as experienced engineers retire and college graduates enter the labor market lacking some people and software skills. This makes it increasingly difficult for companies to manage the growing complexity within products and processes, which require a multi-disciplinary approach to development and design.
How can businesses cope with this growing talent and skills gap which, along with increasingly complex customer requirements and siloed work environments, threaten to hurt their ability to innovate?
A way to not just manage but thrive in this environment is to adopt a digitalization strategy. Digitalization can fundamentally reshape how companies operate and ensure agility and adaptability as the likelihood of a smaller headcount and shifting workforce becomes a reality.
Digitalization has shown it can drive new levels of innovation, increases product performance, and improves quality. According to Tech-Clarity's How Can Academia Close the Skills Gap in the Age of Digitalization, companies who ignore digitalization trends will likely struggle to remain competitive with 65 percent of surveyed manufacturers indicating that digitalization was critical or very important to their business strategy.
To help businesses navigate through uncertainty, there are many digitalization tools available including Software-as-a-Service (SaaS), cloud capabilities and integrated software systems.
How does SaaS help companies with the skills gap?
As complexity within products grows, so does the need for engineering disciplines to work collaboratively. Problems arise when teams don't have the ability to work together easily: For instance, mechanical may work on their part of the project before sending it to the electrical engineers. This can easily cause issues as teams are not working from a single source of truth or they may be sharing older documents and project files.
SaaS widens the talent pool because design and engineering teams aren't hindered by location or lack of access. They have the ability to work on that single source of truth so long as they are given access. A team or individual based in Germany can work on the same project at the same time as someone in San Francisco — you can recruit talent from anywhere.
SaaS provides flexibility as well. Think about the investment your company makes in IT infrastructure or unused software and applications. With Xcelerator as a Service, for example, companies can scale up and down as needed. You're no longer spending money on software you don't need at that moment. And with an open ecosystem and growing marketplace, it's never been easier to turn imagination into innovation by expanding your workforce, increasing collaboration opportunities and accessing specific domain expertise when you need it. Imagine being able to use the solutions you need without having to pay for a large suite of software you don't need and facing the challenges of a smaller talent pool with confidence, through the power of digitalization.
Digitalization to inspire innovation
Do you know how much time your teams spend on mundane tasks or sifting through spreadsheets? What if you could use digitalization to remove this burden from the brilliant minds on your team so they could use the time to create your products?
In fact, what if you could run countless simulations to ensure the performance of your product before it even becomes a prototype? Simulation and software can conduct virtual commissioning to ensure accuracy and consistency, identify problems and even make recommendations that improve performance. This "Shift Left" approach helps solve issues earlier in the design process in a virtual environment where there are opportunities to make informed decisions earlier, easier and faster.
Digitalization, therefore, not only boosts performance of the product, reduces overall costs and decreases time-to-market, but it frees up the workforce to focus on other strategic tasks.
The comprehensive digital twin is key to digitalization.
It combines the real world and the digital world and can represent everything from a specific product, piece of equipment, a process, plant, city, or other physical asset. With a digital twin, you can predict, validate, and optimize performance.
The data received from a comprehensive digital twin can provide useful insights to enhance performance. As part of the Siemens Xcelerator software for industry portfolio, the access to talent and capabilities like the comprehensive digital twin can expand into other beneficial methods of designing and engineering such as artificial intelligence, augmented reality and virtual reality, additive manufacturing and more.
In a recent article for Industry Week, Dale Tutt, Vice President of Global Industries at Siemens Digital Industries Software, highlights the benefits of the digital twin as it relates to the global supply chain.
Tutt states, "Despite the growing complexity and breadth of supply chains around the world, many companies continue to rely on relatively simple means of tracking and managing their supply chain processes. The difficulties of recent years have illustrated the limitations of this approach. The digital twin can be used to model supply chains and business processes, helping companies better understand the complexities of their value chains, identify problems and prescribe solutions."
Siemens Xcelerator software for industry is a comprehensive portfolio of software, services and low code application platform designed to ensure you have the tools and talents to remain competitive and successful in the digital future.
Siemens Xcelerator and the cloud-based Xcelerator as a Service allows companies to maintain agility and flexible amid uncertainty, global competition and an engineering skills gap.
Learn more here.
For more information on Siemens' commitment to closing the skills gap by partnering with industry and academia check out our global academic program.
This article first appeared on the Siemens Digital Industries Software blog at https://blogs.sw.siemens.com/xcelerator/2023/02/23/the-technological-skills-gap-is-a-growing-problem-heres-how-digitalization-can-help/