With recent disruptive changes to the work environment, the weaknesses of working practices and technologies are increasingly noticeable.
Thus, businesses are coming to terms with new and often hybrid and remote workspaces. This new working modality faces challenges as it meets with the often-siloed design, manufacturing, supply chain and distribution ecosystems.
Technology must step up and deliver more value seamlessly and without burden on time costs or infrastructures.
Technology must be open.
What is openness?
Openness is a key attribute that counters obstructions to business success and improves collaboration, information and technology workflows.
What does openness mean though?
For the answer, let's focus on two levels.
Open architecture. Recent data and analysis suggests that we're at the point in time with IT and global business services, or the shared services industry, where even if you did the maximum amount of automation possible, it only covers about 70 percent of potential automation.
Simply, a normal platform can only automate so many activities. The remaining requires an open architecture platform and microservices. These systems must be interoperable.
Technologies must work together and cloud platform providers must have open architecture to best serve their customers.
At the organization level, the culture must promote openness or risk failure when it comes to digital transformation. Digital transformation fails most of the time not because of technology, but rather the own organization's lack of willingness to digitally transform.
Openness of the ecosystem. Products and processes are growing increasingly complex. An open supply chain, for example, can have transparency from materials all the way to the consumer with a closed loop from production, supply chain, distribution, marketing, and more. Therefore, openness of the ecosystem will be essential as we move forward into the digital future.
The challenges of openness
Openness is a work in progress and has tremendous capabilities to bring the supply network together. Yet, the supply network is only going to get increasingly more complex along with products and processes. That's why openness should focus on bringing small and large suppliers together in an environment where they can openly share the most critical information.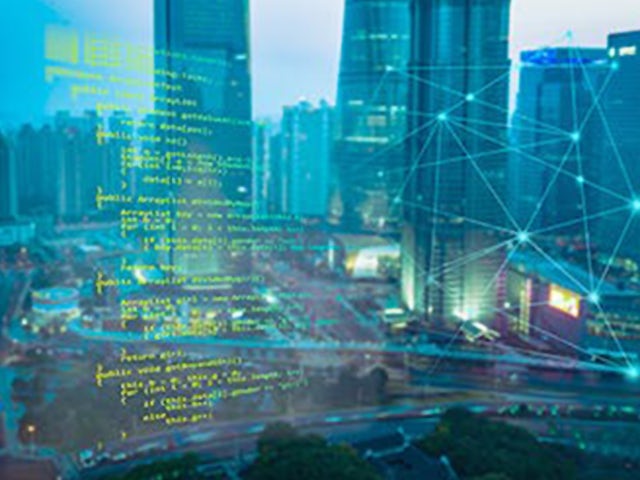 Although it must be done, it won't be easy. The challenge is maximizing the openness of sharing while protecting IP. Smaller suppliers have an opportunity where digital transformation and marketplace technologies via Xcelerator as a Service (XaaS) can provide an open ecosystem and an environment that allows them to compete.
One consideration that companies need to understand is that the only way to compete in the fourth industrial revolution is to compete with startups. How does a larger enterprise do this?
One thought is to co-opt startups, which is where open ecosystems come in. It's not an "if you can't beat them, join the" solution, but rather a success through partnership; creating a platform whereby a large organization invites startups to come work alongside them, which allows these enterprises to bring in some of their skills and technologies.
Being open to this extent builds the technology architecture and the ecosystem, which is a win-win scenario, and how companies can thrive in the digital future.
Openness inside the organization
So far the blog has been around the open architecture extending outside the organization, but what about within companies?
Far too many companies have silos within their organization that can't or won't connect. The flow of information that can accelerate a product's design cycle is encumbered not by technology, but by people holding tight to the information they own within an organization.
Breaking down those barriers within a company will accelerate innovation and better serve the consumers around the world.
Openness helps to better integrate and collaborate amongst the often-siloed teams, divisions, and locations of the business. The complexity of product and process, the connected product ecosystems that is increasingly the new norm, means looking at innovative ways to improve.
Openness, such as cloud based systems, means that we can better use our technologies and avoid the thorny issues of forced vendor constraints and proprietary lock-ins. It helps facilitate complex collaborations and interactions amongst companies, suppliers, partners, ecosystems, and customers alike.
In short, openness allows us to remove obstructions to success.
Check out these resources to learn more about the benefits of openness:
The Open Enterprise: What is Openness?
Xcelerator as a Service: Digital transformation makes anything possible when you unleash your power to innovate with the world's most comprehensive digital twin – your digital future starts now.
This article first appeared on the Siemens Digital Industries Software blog at https://blogs.sw.siemens.com/xcelerator/2021/10/06/what-is-openness-in-business/