Thought Leadership
DVCon–The FREE Side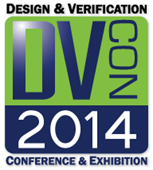 Psst!  I'll let you in on some news…
While DVCon calls the free portion of the conference "Exhibits Only," let me share a little secret for you – You also gain access to the conference panels and the keynote presentation.
For those in Silicon Valley and local to DVCon, I invite you to register for the FREE side of the conference, not just for the conference exhibition that will have (in evening hours) drinks and appetizers, but for the industry conversation that will be offered via panels and CEO keynote.  The two panels will also feature Mentor Graphics speakers so you can learn our opinions on the topics as well.
How do you secure your FREE pass?  That's the simple part!  Go here and start the registration process by clicking the "REGISTER NOW" button in the upper right.  After entering your contact information and completing a brief survey, you will be asked to select the part of the conference you wish to attend.  Select "Exhibit Only" for no charge.  Then "checkout" to complete your registration and you are done!  Of course, you can just show up and do this onsite.  But why waste time in line when you can do this from your computer or mobile device?
See you there!  You can find us at our Mentor Graphics booth.  We are booth 501.  (P.S., if you cannot spare the time to attend but would like to see a running commentary on the sessions, panels and other happenings follow me on Twitter: @dennisbrophy or look for the conference hashtag #DVCon.)
Now here is what you can get for free:
Panels
Is Software the Missing Piece In Verification?
Moderator
Ed Sperling – Semiconductor Engineering
Panelists
Tom Anderson – Breker
Kenneth Knowlson – Intel
Steve Chappell – Synopsys
Sandeep Pendharkar – Vayavya Labs
Frank Schirrmeister – Cadence Design Systems
Mark Olen – Mentor Graphics
Location
Oak Ballroom
Date & Time
Wednesday – 5 March 2014 8:30am – 9:45am
Did We Create the Verification Gap?
Moderator
John Blyler – Extension Media
Panelists
Janick Bergeron – Synopsys
Jim Caravella – NXP
Harry Foster – Mentor Graphics
John Goodenough – ARM
Bill Grundmann – Xilinx
Mike Stellfox – Cadence Design Systems
Location
Oak Ballroom
Date & Time
Wednesday – 5 March 2014 1:30pm – 3:00pm
Keynote
An Executive View of Trends and Technologies in Electronics
Lip-Bu Tan, President & CEO Cadence Design Systems
Oak Ballroom
Tuesday – 4 March 2014 2:00pm – 2:30pm
Exhibition
Monday: 5:00pm – 7:00pm (Booth Crawl included; Attendees open to win $500 gift card!)
Tuesday: 2:30pm – 6:00pm (Reception 5:00pm – 6:00pm)
Wednesday: 2:00pm – 6:00pm (Reception 5:00pm – 6:00pm)
This article first appeared on the Siemens Digital Industries Software blog at https://blogs.sw.siemens.com/verificationhorizons/2014/02/27/dvconthe-free-side/