Products
The secret to profitable electronics manufacturing: On-demand webinar series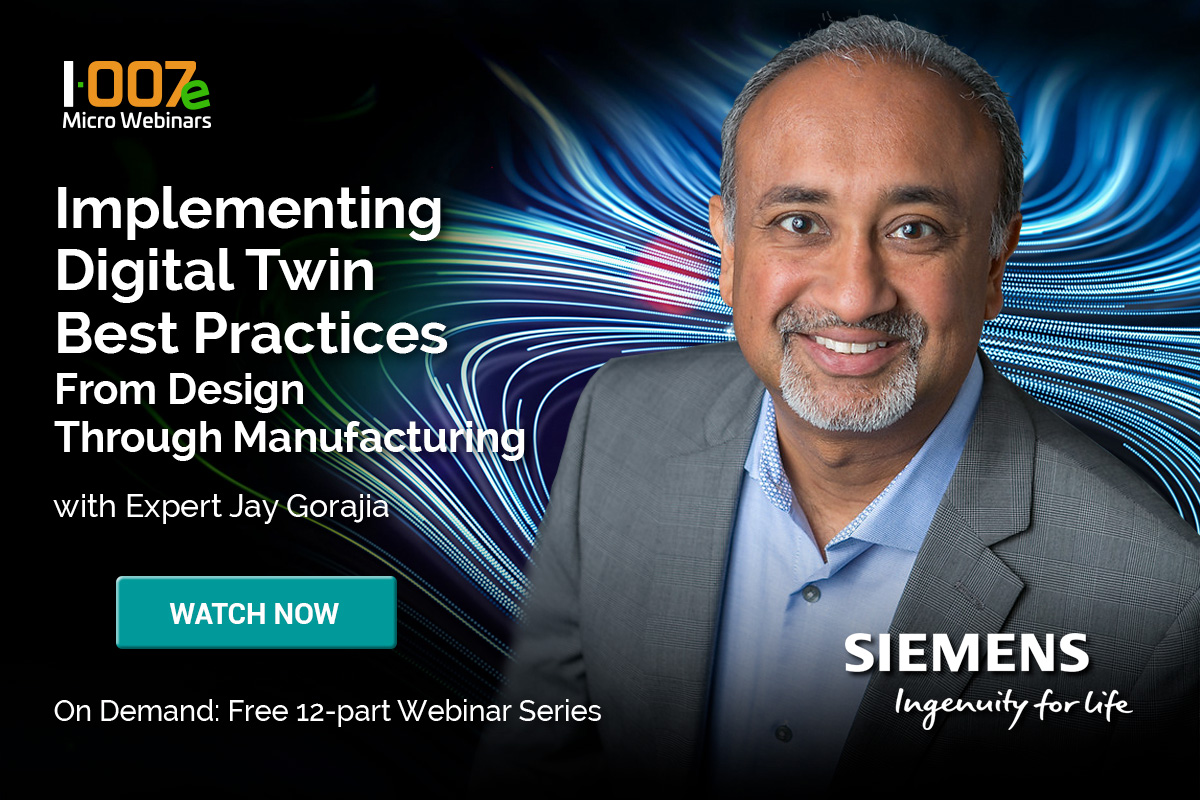 First blog in a 12-part series covering the Digital Twin Best Practices in Electronics Manufacturing mini-webinar series by Jay Gorajia
Electronics designers and manufacturers are facing an ever-growing set of challenges. From intense competition to reduced volumes, profitability is further endangered by increased project complexity. Design and manufacturing errors, discovered at a late stage of the project, affect a wide range of measurable performance indicators – such as lead times, cost of inventory, rework costs – and have a detrimental effect on time-to-market, profit margins, and corporate reputation.
That's why a "digital twin" of the design and manufacturing processes has become a must. We all know that the discovery of design flaws becomes increasingly expensive as a project progresses. Therefore, the intent of the digital twin is to "shift left" all relevant processes and decision making, so they can be analyzed and improved in the early stages of the project.
Want to see how this digital-twin "secret" works? In this on-demand, mini-webinar series presented by Jay Gorajia our goal is to provide a blueprint for organizations that seek to digitalize and optimize their design-to-manufacturing processes and their manufacturing operations. In addition we provide answers to many of the questions that manufacturers are asking about Industry 4.0 and manufacturing digitization.
Each webinar is just 5 minutes long – and to view the whole 12-part series you will need just over an hour.
Jay Gorajia has worked with hundreds of design and manufacturing organizations around the world, driving real improvements in cost, throughput, and quality over his 27 years in the industry. In the first mini-webinar, he answers the question, "What is an electronics manufacturing 'Digital Twin', and how does it influence project profitability?" He then goes on to talk about the processes that are included in the digital twin model. And finally, he presents the ODB++ suite of data exchange formats, which are used to digitize design, process, and manufacturing activities – aimed at helping electronics designers and manufacturers to "get it right the first time".
The main takeaways from the first webinar session:
What is the role of a digital twin in the electronics manufacturing sector?
Which processes are included in the digital twin model?
What is ODB++, and what is its usefulness in implementing the digital twin?
Watch the first webinar in this series of 12 mini-webinars on Implementing "Digital Twin" Best Practices From Design Through Manufacturing, by Jay Gorajia>>
This article first appeared on the Siemens Digital Industries Software blog at https://blogs.sw.siemens.com/valor/2021/11/02/the-secret-to-profitable-electronics-design-on-demand-webinar-series/