Products
New white paper: Solving SMT assembly warehouse bottlenecks
Set up SMT reel storage that works for you.
In the past, production bottlenecks on the shop floor were one of the most significant operational challenges facing manufacturers. Today, Siemens has tackled the problem with Valor Material Management, which enables a smooth and continuous flow of materials between the warehouse and the production line and eliminates shop floor slowdowns.
Yet as in so many cases, solving one problem unintentionally created another. The improved shop floor efficiency can lead to production bottlenecks back in the warehouse, where staff now needs to locate and deliver the materials needed to keep the machines running more quickly than ever before.
As on the shop floor, automated solutions are needed in the warehouse to improve efficiency. The traditional manual approach is error-prone and time-consuming—a manual picking operation can require up to five minutes per line item and returning each reel to the warehouse can also take several minutes. Fully automated SMT reel storage systems like robotic storage towers offer a solution, but they also come with a heavy price tag and significant maintenance requirements and operating costs. It can be a long time before a manufacturer achieves a return on the investment (ROI) in a robotic storage tower system, if at all.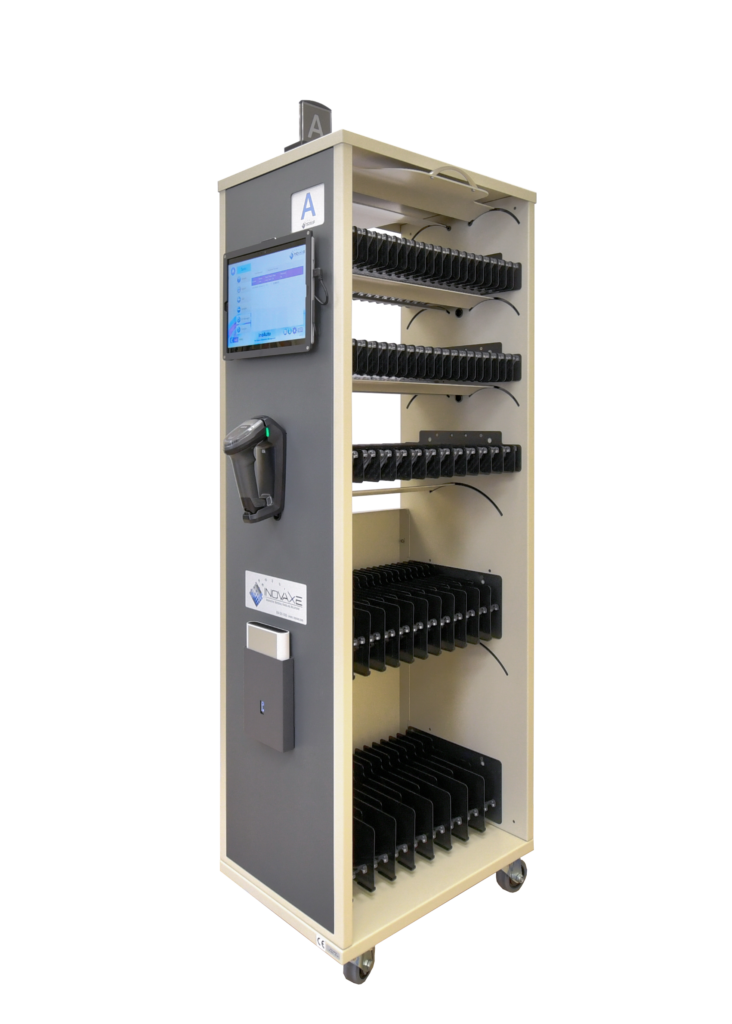 Siemens Digital Industries Software and the Inovaxe Corporation partnered to create a more accessible alternative to solve the warehouse bottleneck problem. The integrated, semi-automatic "smart shelf" SMT reel storage solution utilizes Inovaxe's InoAuto smart racks which have light-emitting diodes (LEDs) at each reel location that illuminate when a pick-up or return is required. Siemens' Valor Material Management software generates the pick lists and sends them to the Inovaxe shelf system which lights up the relevant LEDs to enable the quick and efficient selection of reels.
This smart shelf solution significantly improves picking performance and accuracy, reducing kitting time to mere minutes. The LEDs on the smart shelf can even be set to light up in a specific order according to their use on the line, further reducing kitting times and eliminating decision making. The semi-automatic Siemens/Inovaxe solution offers an ROI that is estimated at three to six months.
This article first appeared on the Siemens Digital Industries Software blog at https://blogs.sw.siemens.com/valor/2021/08/16/new-white-paper-solving-smt-assembly-warehouse-bottlenecks/