Products
Automated, Online DFM Solution for PCB Designers and Manufacturers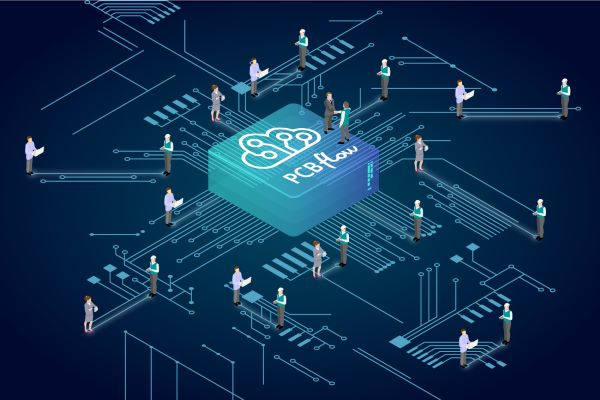 Easy and safe collaboration through an online DFM tool
Engineers at Valor created Siemens' first software-as-a-service (SaaS) solution, combining Valor NPI design-for-manufacturing capabilities with the Mendix app development platform. We have partnered with Amazon Web Services to provide a secure online environment where PCB design teams can interact with manufacturers and rapidly perform a range of DFM analyses in the context of each manufacturers' process capabilities, accelerating design-to-production handoff.
PCB designers can use PCBflow online to perform more than 1,000 DFM checks and rapidly identify manufacturability violations. These violations are then sorted and prioritized according to level of severity, providing guidance through images and locations on the design for easy identification and immediate correction.
"PCBflow is the ultimate product-design tool, because it supports comprehensive designer/manufacturer collaboration with a closed-loop feedback mechanism that drives continuous improvement," said Dan Hoz, general manager, Valor Division, Siemens Digital Industries Software. "Because customer designs are in sync with the fab's capabilities, respins can be reduced, time-to-market can be shortened, board quality can be optimized, and yield can be enhanced."
For manufacturers, PCBflow helps simplify customer onboarding processes and provides designers with a comprehensive source of knowledge, which can streamline customer/manufacturer collaboration. And thanks to manufacturers' capabilities being shared electronically, lengthy phone calls and email exchanges can be reduced, helping enable real-time customer communication to focus more on strategic, high-value discussion.
"PCBflow saves time and costs in the design-to-manufacturing handoff process by addressing manufacturability violations during the design phase," said Evgeny Makhline, chief technology officer for Nistec, a PCBflow customer. "With PCBflow, producing and reviewing a DFM analysis report takes just minutes instead of hours."
Run DFM analysis from any location
Engineered for ease-of-use, PCBflow requires neither training nor prerequisites, and it is accessible from virtually any location, including mobile phones and tablets. Additionally, PCBflow provides designers with images, tooltips, measurements, and precise locations of solderability issues and other PCB design violations. Reports are available online and in a downloadable PDF format for easy sharing. PCBflow supports the ODB++™ language design file format and support for additional formats is planned in 2021.
PCBflow adds to Siemens Xcelerator push to left shift and further automate the DFM handoff process. With a leading position across the design-to-manufacturing flow, we are excited to provide the first online, fully automated DFM analysis technology, helping to optimize designs, reduce front-end engineering cycles, and streamline designer/manufacturer communication.
To find out more and sign up today, visit PCBflow.
This article first appeared on the Siemens Digital Industries Software blog at https://blogs.sw.siemens.com/valor/2021/05/04/online-dfm-for-pcb-designers-and-manufacturers/