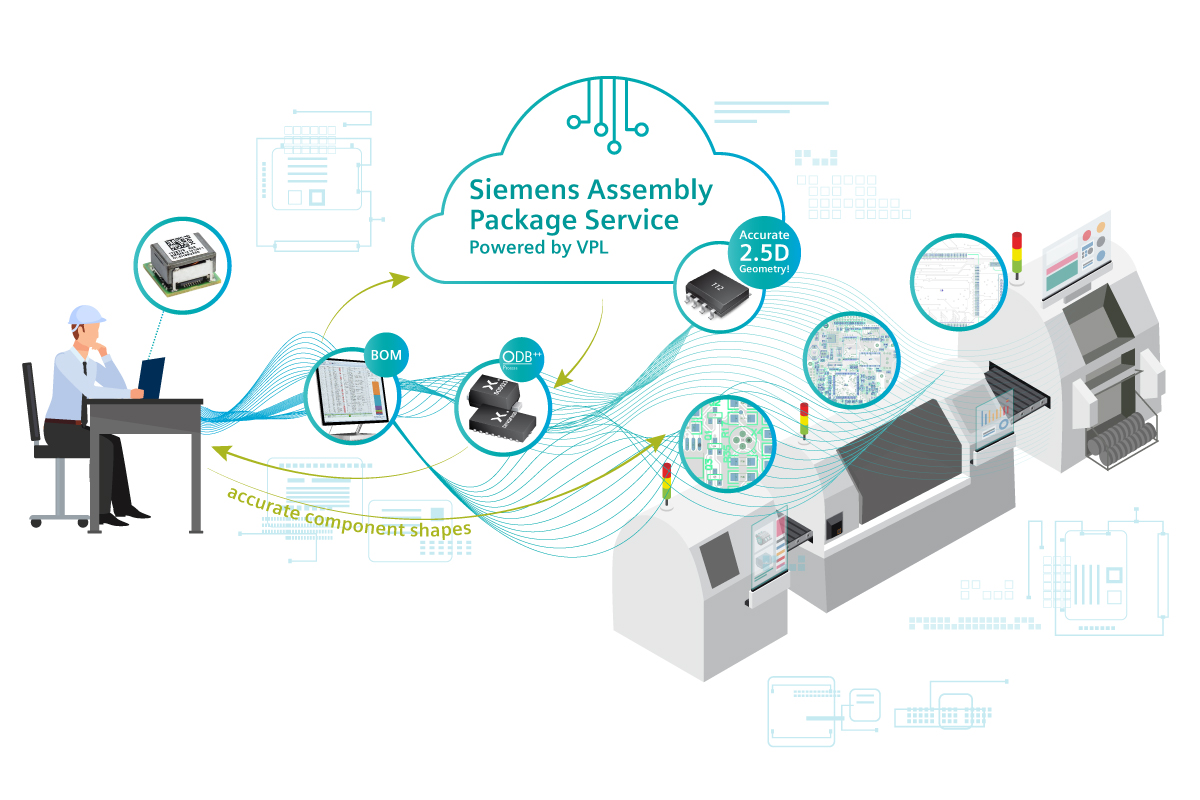 Mass customization of electronics is driving the shift to high-mix, low-volume production. For electronics manufacturers, this means making multiple product changes every day, whether they are between lines within a factory or between lines in a different factory. Speed and accuracy of programming is critical to successfully navigate these frequent product changes.
Addressing this challenge, ODB++Process provides a single source of programming data that can be easily interpreted by machine vendors and used to program their respective SMT/Inspection machines. Some vendors are reporting up to a 90% reduction in programming time when using ODB++Process. The accuracy comes from our ability to pull correct part geometries from VPL as we create our assembly packages.
With that as the back drop, over the past several months the Valor Process Engineering Team has been creating the concept for a cloud-based solution that pulls VPL data into Process Preparation and allows for the automatic creation of assembly packages which can be published via ODB++Process.
So how does Siemens Assembly Package Service work?
Valor Process Preparation has an embedded process that queries VPL based upon BOM data. VPL returns accurate package geometries for known parts. Using this information, Valor Process Preparation PP internally updates the product model by creating the relevant Assembly Packages. This product model then can be published per our ODB++Process definition.
In this configuration, both Valor Process Preparation and VPL will be cloud based. Depending on the presence of the machine vendor software, Valor Process Preparation and VPL will be transparent to the end user. We call this Siemens Assembly Package Service. If there is no machine vendor software, then Valor Process Preparation provides the UI to perform this service.
If you are interested in seeing a demo please contact us. Also, please refer to OBD++Process website for more information.
This article first appeared on the Siemens Digital Industries Software blog at https://blogs.sw.siemens.com/valor/2021/04/12/odbp-goes-to-the-cloud/