Products
The Impact of the Pandemic and a "New Normal" for Electronics Manufacturing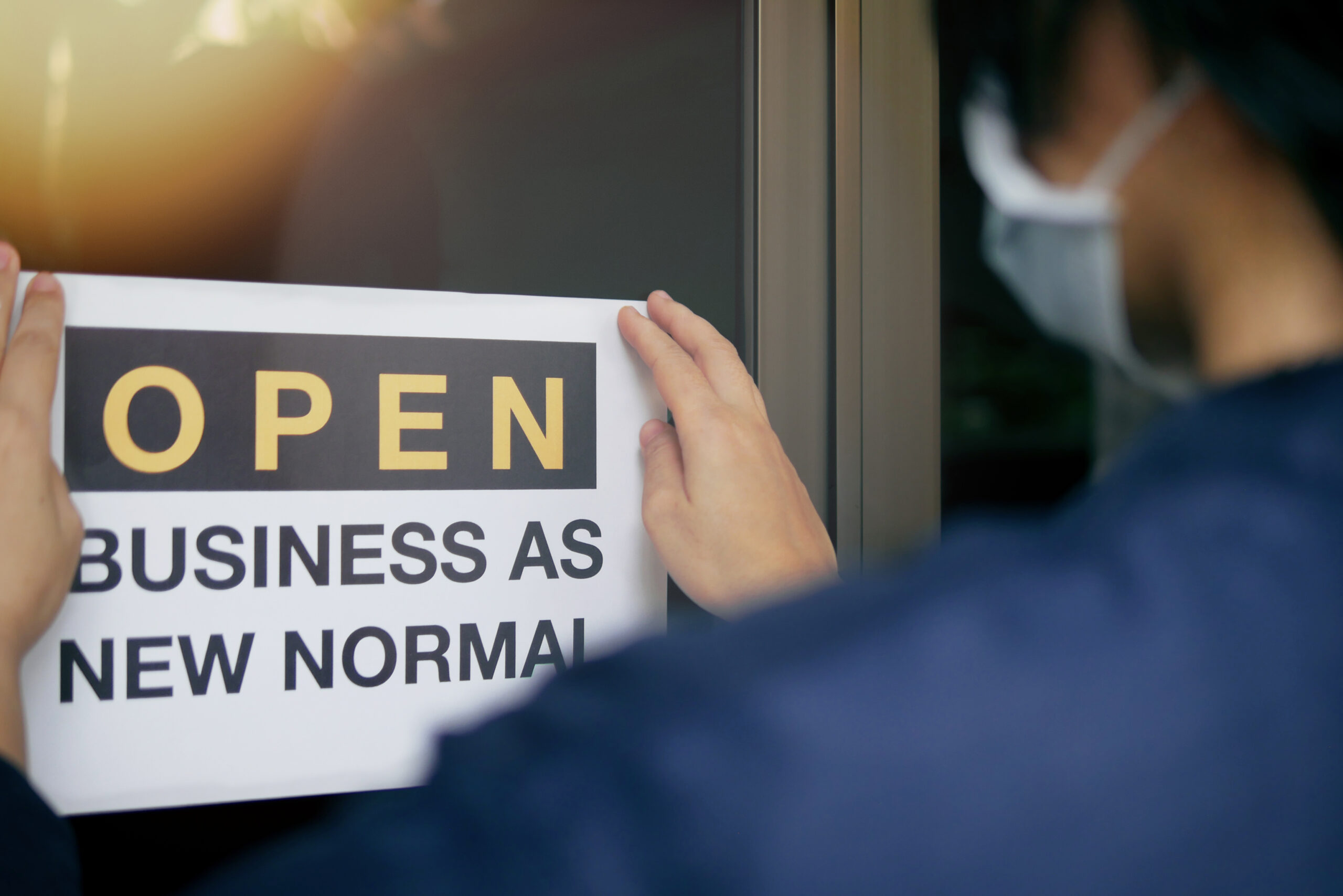 We hope all of our readers are staying safe and taking all necessary precautions as we attempt to jump-start our economies, and as a new wave of infections threatens.
In the wake of the current pandemic, the lockdowns and re-openings, we seem to be at the cusp of a "new normal" – characterized by world-wide economic instability. In the field of electronics manufacturing, we're witnessing a number of trends that may have a huge impact on this sector. So let's have a look:
1. New Product Introductions
As the pandemic persists, we are tracking a number of important developments in international commerce:
A shortage of electronic components due to disruptions in the supply chain.
Reduced demand for products as consumers tighten their belts and cut down on purchases.
As a result, vendors are cutting down on New Product Introductions (NPIs) – and their associated development costs. Instead of NPIs, we're seeing a trend toward Engineering Change Orders (ECOs) and product revisions, in which minimal but frequent changes are made to an existing BOM or PCB layout design.
These developments have forced even our largest, busiest manufacturers to adapt and take on lower-volume projects.
The frequency of these changes is aggravated by pandemic-triggered shortages, forcing purchasers to constantly change vendors as component stocks are depleted. These shortages further complicate the process, forcing changeovers – even in midsize batches. When filling an order for 1000 boards, after assembling 400 type A capacitors, a changeover is required to load an updated assembly and inspection program and complete the batch with 600 PCBs with a type B capacitor.
And, as project sizes decrease, a batch with a few rejected boards could reduce and even erase the project's profitability. So, as manufacturers realize that they need to "get it right the first time", accuracy and proper planning have become more important than ever.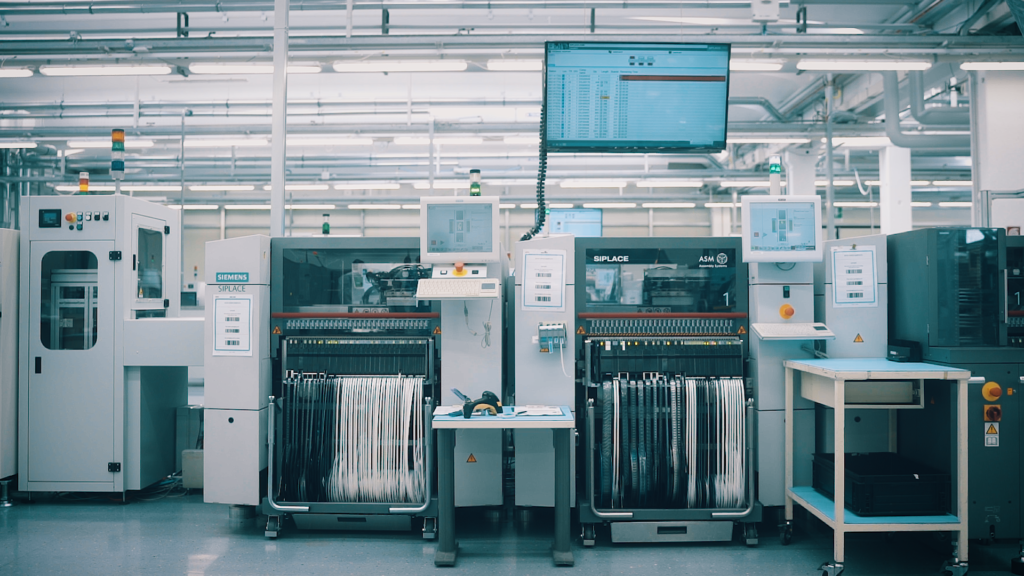 2. Developing the Art of Changeover
As we mentioned in the previous section, reduced demand and instability in supply chains and component availability have forced electronics manufacturers to produce smaller batches than before, with process changeovers coming fast and furious.
The lead time of the components is becoming challenging, and it will become more and more challenging with the health crisis and supply chain stuff. Component shortages compel manufacturers to break up large orders, producing some boards today, and resuming only when the next shipment arrives.
As a result, operational overhead costs are growing, as a larger percentage of operation time is spent on the changeover – a symptom of reduced efficiency. So how can we restore operational efficiency in the wake of this new, high-mix reality?
The main focus here should be on reduction of changeover times, which are usually quite significant – often taking up to 2.5 hours. Using automated material management techniques, manufacturers have reported on changeover time reductions of 75% or more, thus increasing overall line productivity. Here are some examples of frequently-used techniques:
JIT material delivery – which helps reduce the quantity of materials kept on the on the shop floor. JIT automatically generates pick lists at the warehouse, based on the actual machine consumption and upcoming work orders, while tracking the exhaust point of every material position. Factory lines can be aggregated into sections that can be supported either by one master stockroom or by separate stockrooms. Additionally, commonly-used materials can be forwarded to a line for use in a grouping of work orders.
"Guided" changeovers take the operator through each feeder position on the machine or trolley, taking into account material that may already be in the machine from the previous job. This eliminates guesswork for the machine operator and material handlers, while line operators are no longer required to focus on tracking exhaust points on specific feeders.
Automated storage management, which is used to monitor all points of storage – including warehouses, storage towers, and high runners – to reduce inventory and increase operational efficiency. Automatic tracking of inventory and consumption allows for updated information on the quantity of material remaining on each carrier in accordance with material characteristics – such as cost, size, shape, type, customer, tax status, VMI status, etc.
3. Manufacturing Product Migration
The ongoing pandemic and the resulting disruption of supply chains have challenged product vendors, who have realized the need to quickly shift their manufacturing operations from region to region.
As the crisis emerged, production was moved from Asia to Europe, and as Europe fell ill, to the Americas, and after the pandemic peaked there, pivoted back to Asia again – with each site change resulting in costly delays.
The message is clear: Manufacturing processes need to be digitized for easy migration among a variety of regional vendors, each with their own production lines and machine setup. For this, automated planning tools are required. The tool should allow the manufacturer to enter a board design, and to receive a production program that is geared to their manufacturing setup, including:
Assembly machine programs
Machine libraries
Electrical test programs
AOI and SPI inspection programs
Whereas the manual preparation of programs for a new site could take up to a week – the task can now be completed within a few hours using automation.
Such tools would make it easy to shift production to a new site, and achieve "global production agility".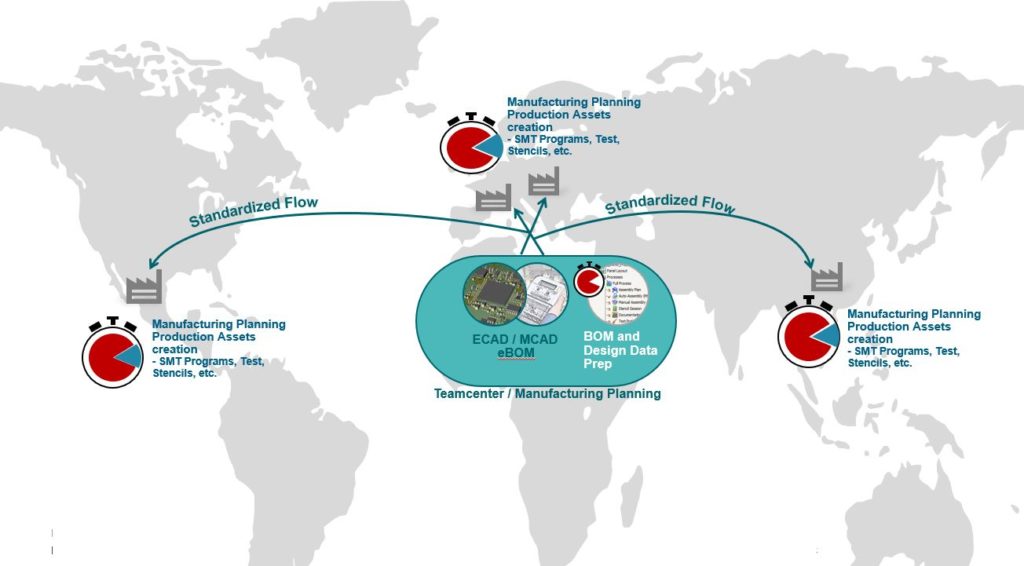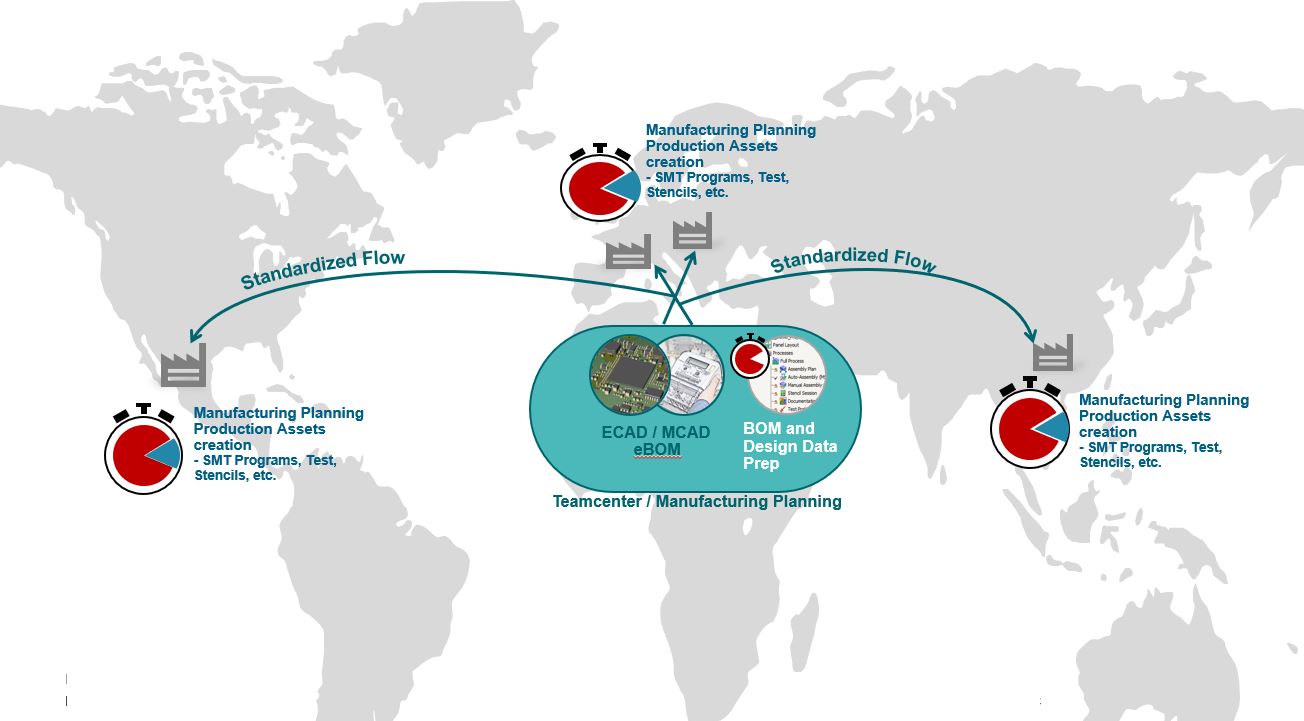 4. Preserving High-Mix, Low-Volume Profits
As the trend toward smaller projects continues, the need for manufacturing process controls grows. In the past, when batch sizes were in the tens of thousands, one could "afford" to lose a few PCBs while fine-tuning the assembly process. But now, with batch sizes in the hundreds or even less, the loss of a few boards could send a potentially profitable project into the red.
In order to adapt, manufacturers can deploy business-intelligence analytics systems that gather data from the machines on the production lines in real time, and provide greater visibility into key performance indicators, such as first-pass yield (FPY), defects per million opportunities (DPMO), and overall equipment effectiveness (OEE).
In addition, these systems can collect measurement and process data from inspection and placement machines and immediately report on anomalies and on trends indicating that tolerances are about to be exceeded – helping to solve quality problems, prevent defects, and avoid costly future recalls.
An additional benefit provided by advanced data collection and analytics tools is material and process traceability. Traceability data of supply chains and manufacturing processes is often mandated by customers and required for standards compliance, and can be leveraged to optimize manufacturing operations by tracking use of material and human resources.
---
So please feel free to consult with your Siemens representative on ways to improve manufacturing efficiency and agility as we enter the "new normal".
This article first appeared on the Siemens Digital Industries Software blog at https://blogs.sw.siemens.com/valor/2020/07/09/the-impact-of-the-pandemic-and-a-new-normal-for-electronics-manufacturing/