AI with Purpose Summit Day 2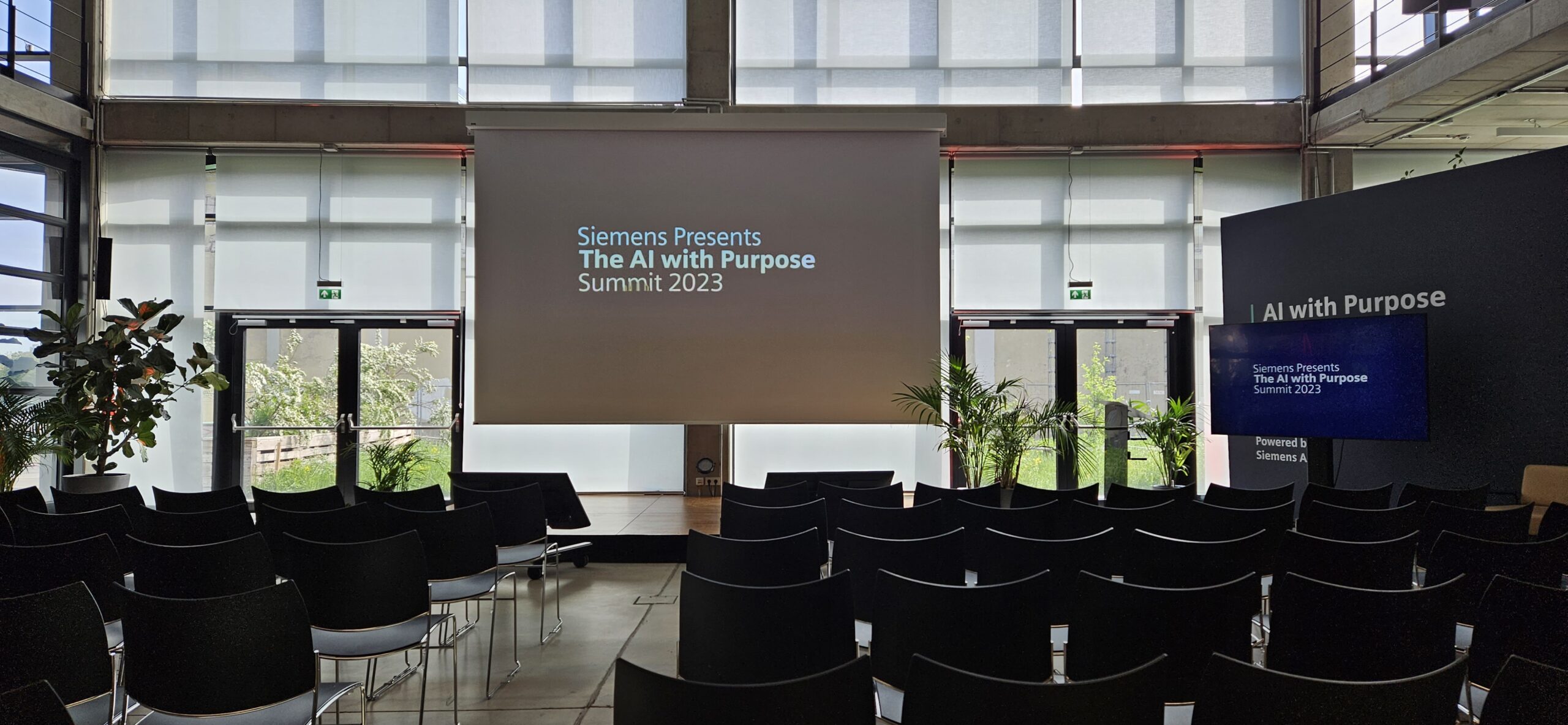 As the 2023 AI with Purpose Summit draws to close in beautiful Bavaria, it is time to take a look back at some of the conference highlights. Compared to the packed schedule of the first day, the second day favored a lighter schedule with a focus on networking and connections. Fundamentally, AI is a collaborative effort not just between individuals or teams, but between governments, companies, and institutions spanning the globe which is exactly what this type of conference promotes. By connecting AI experts and innovators with different domains of expertise the AI with Purpose Summit helps build the connections that are vital for the continued development of AI.
The focus of the summit today, for me, was the pitch sessions. I attended a half-dozen or so over the course of the events two days and these short, 15-to-20-minute sessions are a great way to learn about all sorts of AI technologies both from startups and from larger players. One of the standout sessions for me was a joint presentation from Siemens Energy and Siemens Xcelerator that examined the challenges of optimizing turbine blades for power generators and how the uncertainty-aware AI developed for this process eventually led to the creation of HEEDS Sherpa+ system.
Sherpa+ is a design optimization tool which leverages its ability to understand how good its own results are to better optimize its design abilities and inform the tools users when it comes to interpreting results. Sherpa+ was born out of the combination of two different domains, one the energy sector the other the CAE software space. Combining the skills and knowledge of both domains to address the challenges of turbine blade optimization is what allowed these two groups to create an AI tool that can be applied beyond the original domain it was developed for. This is just one example of how collaboration across domains can yield surprising results in the realm of AI.
This was just one of many topics covered during these brief sessions, each one highlighting different applications of AI being used out in the world today. Among these sessions a common theme of building robust AI that still keeps humans in the loop prevaded many discussions, with technology focused on helping humans rather than replacing them.
Many pitches focused on the idea of AI-driven automation for tasks that were previously exclusively completed by humans. This isn't a new concept and, in line with industrial grade AI message present throughout the summit, these AI technologies are sold on their robust and reliable nature that can be deployed anywhere without the need for lengthy training or expert AI knowledge. Moving AI out of labs and test cases means making it accessible to people who aren't AI experts and reliable enough to not have users second guessing its results. From what I saw in many of those pitch sessions, the first steps on that road are already being walked by many.
In public perception AI is, and will likely remain for a long time, the cool new technology. But in industry, AI is already moving beyond this to become a robust and sturdy foundation on which to build new products and business ventures alike. While collaboration is vital to spearhead the development of new AI technologies, it is those who come afterward to refine those technologies into trustworthy models that will truly allow AI to become a cornerstone of modern society.
I hope you've enjoyed my coverage of the AI with Purpose Summit hosted by Siemens AI Lab in Munich, Germany. Still to come is an overview of the many great startups that were featured at the event. 
---
---
Siemens Digital Industries Software is driving transformation to enable a digital enterprise where engineering, manufacturing and electronics design meet tomorrow. Xcelerator, the comprehensive and integrated portfolio of software and services from Siemens Digital Industries Software, helps companies of all sizes create and leverage a comprehensive digital twin that provides organizations with new insights, opportunities and levels of automation to drive innovation.
For more information on Siemens Digital Industries Software products and services, visit siemens.com/software or follow us on LinkedIn, Twitter, Facebook and Instagram.
Siemens Digital Industries Software – Where today meets tomorrow.
This article first appeared on the Siemens Digital Industries Software blog at https://blogs.sw.siemens.com/thought-leadership/2023/05/17/ai-with-purpose-summit-day-2/