Thought Leadership
How generative AI enhances the PLM process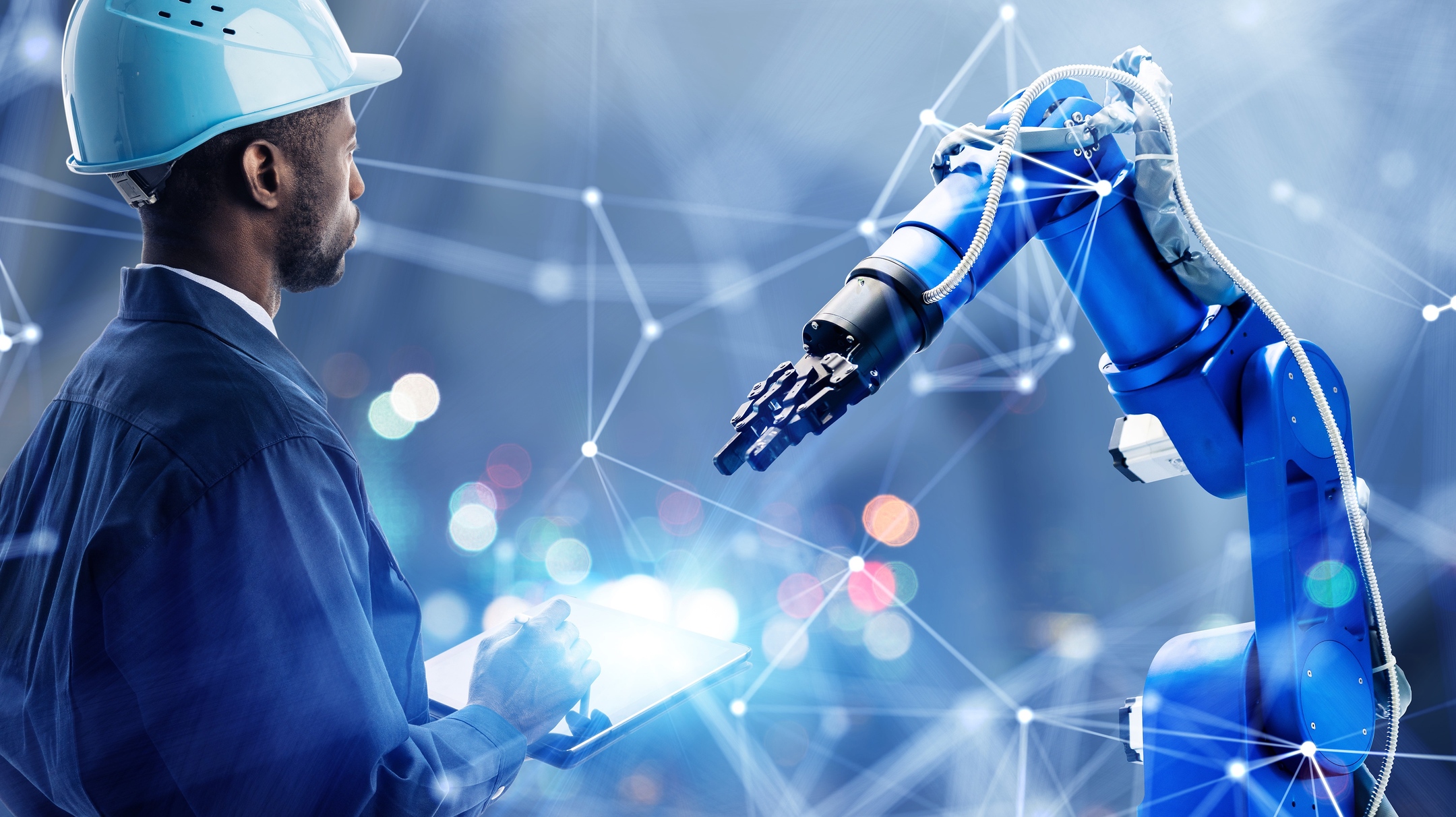 AI in manufacturing
In the increasingly fast-paced digital world of today many industries are finding that traditional methods simply cannot keep up with consumer demand for new, innovative products that are delivered quickly and sustainably. As companies seek to address these challenges they are turning to the practical application of artificial intelligence (AI) to adapt to these changing conditions.
As noted in a recent Industry Week poll, "In the manufacturing world, AI is more of the present than the future…" with practical applications such as predictive maintenance, machine learning powered QC and automation. However, AI can offer more potential benefits in manufacturing beyond existing automation and robotics solutions such as those showcased by the latest advancements to come from the more than 30-year partnership between Siemens and Microsoft.
AI Augmented workforce
With the release later this year of the Teamcenter app for Microsoft Teams, powered in part by Azure OpenAI Service, companies will be able to bring their augmented workforce to the next level by putting the power of product lifecycle management (PLM) software into the palm of every employee's hand.
This partnership not only integrates Siemens' industry leading PLM software Teamcenter's existing functionality within the collaborative framework provided by Microsoft Teams, but further enhances it with Azure OpenAI Service. As the name implies, product lifecycle management software is intended to be used across the entire lifecycle of a product and should be a tool accessible to everyone from design engineers to frontline workers, although this is not always the case.
Teamcenter and Generative AI
Take for example the preview demo presented recently at Hannover Messe 2023. A frontline worker is inspecting a pre-production autonomous mobile robot (AMR) for issues. Normally, to report an issue the worker would need access to a computer with Teamcenter, which can be cumbersome for workers wearing protective equipment and may involve physically stepping away from a task. These are examples why as much as 70% of quality problems go unreported, due largely to the complex and lengthy process of generating problem reports using traditional methods.
Now, thanks to the integration between Teams, Teamcenter and Azure OpenAI Service, information can be uploaded to Teamcenter much more easily – helping to connect the people who find problems with the people who fix them. Problem reports can be created in Teamcenter using a smartphone to take pictures and interpret spoken descriptions. This is thanks to the power of industrial grade generative AI; it is now possible to parse intuitive natural language descriptions of problems to fill out problem reports in Teamcenter and send them to the appropriate development teams. That helps to close feedback loops and solve problems faster, all without sacrificing quality or reliability.
The benefits of generative AI don't end there. By leveraging the power of Microsoft's Azure OpenAI Service, problem reports can be translated in real time from the language of the frontline worker to the official company language to the native language of the engineer working to solve the problem. Effectively, the barriers around problem reporting drastically decrease, helping to create a truly next generation augmented workforce with technology bridging the gap between people of different knowledge and background in never-before-seen ways.
Siemens innovation lab POC
Additionally, AI is also being tested and evaluated by a team from Siemens innovation lab to enable no- and low-code solutions for programming the complex programmable logic controllers (PLCs) that are vital in controlling smart, autonomous factories. This evaluation was on display in a recent proof-of-concept demo conducted by the innovation team from Siemens Factory Automation at Hannover Messe 2023. Using the same type of generative AI that can parse natural language and turn it into complete problem reports, future generative AI solutions could enable the factory workforce to use intuitive natural language to describe the task of a robotic system and generate optimized, reliable code to execute it.
Looking forward
Over the last few years artificial intelligence has been moving from labs and small proof of concepts to practical applications and is now taking center stage in the world of engineering, design and manufacturing. AI can connect both people and technology in new and innovative ways to create a truly augmented workforce better equipped to collaborate and solve problems across all stages of the product lifecycle. Nothing better exemplifies this trend than the generative AI found in the new Teamcenter app for Teams powerful natural language processing, translation and automation capabilities driving operational improvements across a wide range of engineering disciplines.
To find out more about the latest collaboration between Siemens and Microsoft check out this video.
---
Siemens Digital Industries Software helps organizations of all sizes digitally transform using software, hardware and services from the Siemens Xcelerator business platform. Siemens' software and the comprehensive digital twin enable companies to optimize their design, engineering and manufacturing processes to turn today's ideas into the sustainable products of the future. From chips to entire systems, from product to process, across all industries. Siemens Digital Industries Software – Accelerating transformation.
This article first appeared on the Siemens Digital Industries Software blog at https://blogs.sw.siemens.com/thought-leadership/2023/04/28/how-generative-ai-enhances-the-plm-process/