Thought Leadership
Advanced Machine Engineering in the cloud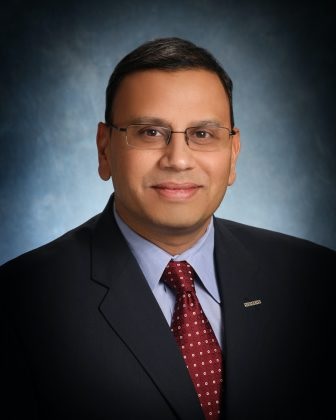 In a recent article in engineering.com, Rahul Garg, Vice President for Industrial Machinery & SMB Program at Siemens Digital Industries Software, discusses several factors impacting industrial machinery, including remote working, geopolitical issues, IT infrastructure simplification and trending technologies, driving machine builders towards digitalization. Smarter machines are needed to compete on the global stage in dealing with supply chains, dwindling margins, growing energy, and government and environmental requirements. Simultaneously, consumers change their preferences, causing product manufacturers to want more agile, flexible machines.
Machine builders must integrate hardware, software and services in a combined environment. These integrated tools allow machine builders to promote quality products for improved process efficiency, further separating them from the competition through smarter software solutions. Advanced Machine Engineering, or AME, is a digital approach that promotes the inevitability of creating next-generation machines, providing a cloud-based, digital thread approach to help companies create complex machines quickly that lowers development, production and operations costs.
AME combines digital twin development with the alliance of mechanical, electrical, electronics and software engineering disciplines — a single source of truth that breaks down engineering silos and streamlines communication for advanced machine design. Therefore, companies can now manage their projects by connecting complexity to deliver profitable machines, which equates to a competitive advantage.
Cloud optimization
Cloud technology helps to realize the total potential of advanced machine engineering, building smarter machines rapidly. The cloud promotes collaboration, aligning multiple engineering disciplines. Also, cloud-based solutions permit the mechanical, electrical, automation and software disciplines to merge under one integrated space. Furthermore, the cloud is fully accessible, providing visibility into respective work streams, maximizing data reuse, and supporting an integrated change process that ensures a standard delivery process while adapting to changing best practices.
The cloud-based collaboration aligns remote and physical workers in the cloud; thus, engineering teams can store, access and utilize real-time dashboards, schedules and documents – anytime, anywhere, to drive efficiency into the machine development processes to improve productivity.
Cloud connected engineering
A digital twin provides a multi-disciplinary machine model. Subsequently, it brings together the mechanical, electrical and automation engineers, evaluating the performance, energy use, output and other indicators that enable multiple disciplines to work collaboratively.
Also, closed loop testing further enhances this analysis, ensuring a flexible and optimized machine. So, it controls all engineering data and disciplines in one change process.
The digital twin's full benefits are only possible via cloud-based technology, where all the engineering disciplines merge online and offline to provide combined input and data – the basis of the digital twin.
Learn more in the article.
---
Siemens Xcelerator, the comprehensive and integrated portfolio of software and services from Siemens Digital Industries Software, helps companies of all sizes create and leverage a comprehensive digital twin that provides organizations with new insights, opportunities and levels of automation to drive innovation.
For more information on Siemens Digital Industries Software products and services, visit siemens.com/software or follow us on LinkedIn, Twitter, Facebook and Instagram. Siemens Digital Industries Software – where today meets tomorrow.
About the Author:
Rahul Garg is the Vice President for Industrial Machinery & SMB Program at Siemens, responsible for defining and delivering key strategic initiatives and solutions, and global business development. He and his team are responsible for identifying key initiatives and developing solutions for the industry while working closely with industry-leading customers and providing thought leadership on new and emerging issues faced by the machinery industry. Rahul's experience and insight are derived from 25-year career delivering software-based solutions for product engineering and manufacturing innovation for the global manufacturing industry, spanning a career in R&D to program management, sales and P&L management and having focused exclusively on the industrial machinery and heavy equipment industry since 2007.
This article first appeared on the Siemens Digital Industries Software blog at https://blogs.sw.siemens.com/thought-leadership/2022/12/21/advanced-machine-engineering-in-the-cloud-2/