Thought Leadership
Digital Part Production – complexity of new machine introductions – ep. 1 Transcript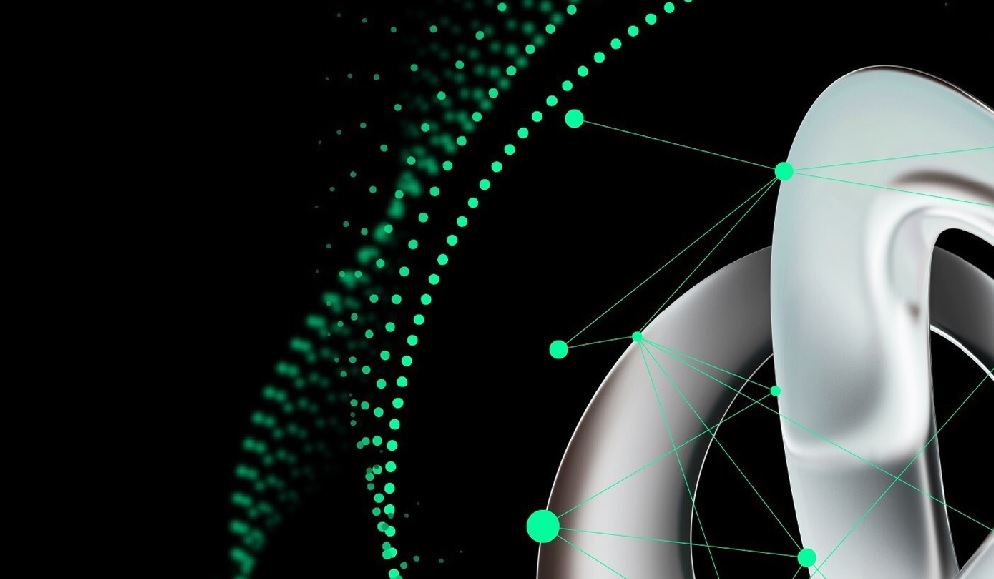 The increasing complexity of new machine introductions in the industrial machinery sector is a significant challenge for manufacturers and machine builders. Digital Part Production (DPP) is addressing this issue by providing the ability to advance beyond the competition through a fully connected digital thread, merging the digital and the physical world to create a continuous digitalized communication process. This process includes a feedback loop as a surrounding mechanism to drive optimum production throughput and parts manufacturing quality on the shop floor. 
In revisiting our first podcast of the DPP series, we talked with Rahul Garg, Vice-president of mid-market program at Siemens Digital Industries Software, and Frans Adamowicz, Solutions Director for Industrial Machinery and Heavy Equipment Industry at Siemens. The discussion addresses why it is critical to develop new engineering practices to keep pace with the growing complexity associated with new machine introductions. Enjoy the conversation.
Read the transcript:
Bill Butcher: Hi everyone and welcome to our latest Industrial Machinery Podcast Series focusing on Digital Part Production. My name is Bill Butcher, and I'm the marketing leader for the Industrial Machinery industry. During this podcast series, we will be focusing on the Digital Part Production solution from Siemens Digital Industries Software. I feel very fortunate to have with me two leading experts representing the industrial machinery industry, Rahul Garg and Frans Adamowicz. Rahul is the Industry Leader for Siemens Industrial Machinery Industry, and Franz is the Solution Director for the same industry. Both Rahul and Frans have over 30 years of experience, respectively. Guys, welcome and thanks for joining the series today.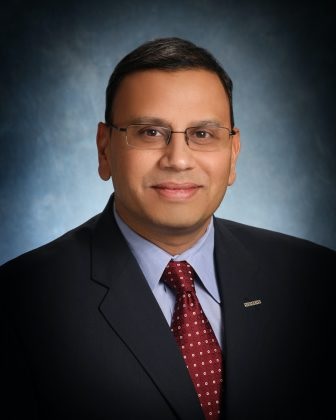 We know that machinery manufacturers are faced with many challenges. Of course, one of the biggest challenges is complexity. There's complexity surrounding new machine introduction and it is only increasing for machine builders. So, I'd like to ask each of you to help the listeners to understand what is Digital Part Production? And why is it critical for industrial machinery companies to develop new engineering practices in order to keep pace with this growing complexity associated with new machine introductions? Rahul let's start with you. What's the concept of Digital Part Production and what does it mean and why is it important for machine manufacturers?
Rahul Garg: So, Digital Part Production is this whole process of having a fully connected digital thread, which is merging the digital world and the physical world to create a continuous digitized communicated process and a feedback loop to have this overarching mechanism to drive the highest possible production throughput and the highest possible quality in the parts that are being made on the shop floor. Historically, companies have been challenged by having a shorter time to delivery – that's one of the biggest challenges companies face.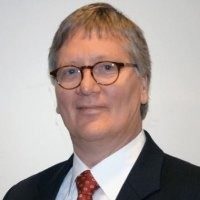 And being able to drive a reduction in that time to delivery is a key aspect that digitalization and a Digital Part Production process can enable. Overall, through this whole process we are trying to connect the entire production process, cut data transfer rates duplication, improve the collaboration and automate many of the processes between engineering and manufacturing at the shop floor.
Frans Adamowicz: So, in more in detail, we see a lot of companies who have separate standalone automation solutions and many of those are on their own very good, but you don't get the most valuable output on it if it's just standalone and not connected with one system – that's the challenge here. You have endless automation also on the shop floor and that doesn't help in your productivity. And then again, if you start changing stuff, then there's no connectivity or associativity with the original design. So, that's a big challenge we have now. And with the Digital Part Production solution, which is a combination of different solutions connected to each other in the Siemens portfolio, you can solve that problem.
Bill Butcher: Some of that would result also in less quality parts, some higher issues on scrap as well, so I understand the connectivity and why that's important. So, it seems like there's this constant pressure that's building up between these traditional approaches Frans, that you just talked about, and the reality of the complexity that we introduced in the beginning of the series. And of course, companies need to stay competitive, right? How do we do that? How do we best do that with this growing complexity? So, Rahul, what would you say are the biggest catalysts for change in the machinery industry today that are creating this need for advanced technology and these solutions that are taking over the machinery space that we're seeing from everywhere?
Rahul Garg: There are four important key trends that are driving the need for adopting digitalization in a more comprehensive way. The first one is the need for serving end-customer needs and this constant personalization process that's been driven by end-customers requires machinery manufacturers to have the ability to serve highly customized equipment and machines. Personalization has an upstream effect on trying to drive more customized machines as well. The second key trend is smart machines, as machines are getting smarter by the day and having the ability to analyze and correct their behavior on the performance as the machine is being used. The third is hyper-automation, which drives a lot of changes in the overall shop floor where the machines are being used and having machines interconnected to drive maximum effective throughput through the factories. And the whole concept of digital factories and smart factories is driving more and more cross-equipment automation as well. And lastly, is global fierce competition. All of these are leading to compressed lead times, increased part complexity, and then obviously, the need to have rigorous quality standards. Those requirements don't go away. If anything, they get further multiplied and drive more complexity into the process of even simple part production.
Bill Butcher: Frans, Rahul just described how technology continues to advance and increased expectations or customizations from consumers continue to increase the complexity for machines and machine builders by testing the limits of the manufacturers' current processes. From what we just heard from Rahul, there's no doubt that this advancement is not stopping. But I'm not sure all machine builders are created equal at this point. You earlier brought up some examples of current standalone and separate processes as a first step towards digitalization. How are people extending those if they've dipped their toe in the water, so to speak, of the digitalization process, does it stop there? Is it easy to continue? What happens if they don't?
Frans Adamowicz: As you said Bill, we must make a distinction between the internal processes of the machine builder. So, the machine builder makes his own parts for his own machine, but then, of course, you need to optimize those processes using the connected digital twin within the company. And the next challenge is, if a part is being outsourced or being built by a supplier, then our solutions might help in communicating and make sure that you have the relevant data that exchanges with your supplier making your parts. And a lot of OEMs are struggling today to make the right connection with their suppliers.
Bill Butcher: That also brings up the point Rahul had mentioned earlier – that it is also problematic for manufacturers where the low-cost supplier or competitors are bound. And the people who are connected digitally have much easier access to compete with less barriers than they did in the past. So, Rahul, that brings me to my next question. The advantages of creating and operating this connected environment seem transparent for both OEMs and suppliers, which is about digitalization and more specifically, the digital twin. The digital twin is one of those buzzwords, right? We've talked about it in this podcast series before and we hear it often on the marketplaces. You can't get away from that term. But can you elaborate for me and for the listeners a little bit on the concept of digitalization, and more specifically the digital twin in the context of Digital Part Production?
Rahul Garg: So, the whole idea of the digital twin of parts is that you're trying to do multiple things. First, you're trying to automate the handoffs between each phase of the part production process. There are multiple steps that typically go into the production of a part and you want to move away from any physical handoffs and make it as digital as possible. So, you have a single source of the entire digital model and the digital process which allows you to ensure that you're accelerating your machining process and your machining cycle. You're maximizing your resource utilization and effectively controlling a production cost and achieving the highest possible quality. And by having this whole concept of a digital twin of a part and the process, you can achieve all those objectives and minimize any challenges in the process. And by having this concept of a digital twin of the part and the digital twin of the process, you are able to define best practices and reuse those optimized methods over and over again which allows you to, improve your throughput and improve your quality.
Bill Butcher: At the start of the podcast you described Digital Part Production as a solution that creates a continuous digitized communication and feedback loop to help manufacturers understand how each change to any part impacts a larger manufacturing process. Can you go a little bit deeper for the listeners and help explain the key differentiators of Digital Part Production and what makes it unique from any other approach in the marketplace today?
Rahul Garg: Yes, from our perspective, there are three key differentiators that we want to highlight for the solution. The first one is highly automated CAM, the second is synchronized part production and the third is additive manufacturing.
Bill Butcher: Okay. So, just taking that a little bit further, what is unique or the value of highly automated CAM for machine manufacturers? Why is it so important?
Rahul Garg: So, highly automated CAM allows the machine builder or their suppliers to easily reuse proven data to automate the programming and optimize the machining process to deliver consistent results. The companies can benefit from programming tools that feature advanced machine technology, and this includes supporting automated transitions and single plus material removal methods that eventually help shorten the cycle times.
Bill Butcher: You also mentioned synchronized part production. Frans, this kind of goes back to the discussion we were having about current processes, whether connected or disconnected. Can you elaborate a little bit on that one?
Frans Adamowicz: This is definitely a very important key differentiator that we have in our solutions. As I said before, you can only improve your efficiency if you really have a connected system between your design model, simulation model and your machine parts. And, of course, a synchronized part production also allows the team to speed up the time from order to production if they use planning templates and automation in building that planning process. And efficient synchronization requires integrated quality bands. Also, having that integrated solution doesn't only talk about CAM programming, but also manages your data on the shop floor and provides feedback if there is an issue. So, issues can be solved and prevented upfront and there again, the reuse that you can get out of that digital twin of production and getting the knowledge out of earlier process steps being taken.
Bill Butcher: One thing that's really unique too is this third differentiator, new technologies, additive manufacturing. I hear a lot about it as a standalone topic, but I think it's very interesting that has been integrated into Digital Part Production. Rahul, can you go a little deeper into that and what that looks like?
Rahul Garg: Yeah. So, one of the things we spoke about that as companies are trying to build the machines with the highest possible throughputs and quality, they need to merge different assembly parts into one part to get the highest possible tolerance and the highest possible throughput from those parts or machines. That is where additive manufacturing is now beginning to show some tremendous value. Being able to build those parts from the ground up using new technologies, like powder bed fusion and multi-jet fusion, allows companies to now think of many creative ways of how parts can be built and assembled. You don't need assembling in many cases to deliver the best possible quality. In the past, additive was perhaps used or considered only for prototyping purposes. But today, the technology has advanced significantly where production parts can be built and are being built for many large volume productions and for highly complex parts as well.
Bill Butcher: Thank you both Rahul and Frans for your insights today. It's clearly apparent that as industrial equipment becomes more complex, that leading industrial OEMs must find ways to thrive in today's highly competitive market. Manufacturers must implement solutions that deliver great operational efficiencies and better shop management. And it looks like Digital Part Production is something that fits the bill for all of those. Please join us for our next podcast on Digital Part Production as we take a deeper look into the benefits of highly automated CAM. Until then, my name is Bill Butcher, and thank you for joining us.
---
Siemens Digital Industries Software drives the transformation to enable a digital enterprise where engineering, manufacturing and electronics design meet tomorrow.
Xcelerator, the comprehensive and integrated portfolio of software and services from Siemens Digital Industries Software, helps companies of all sizes create and leverage a comprehensive digital twin that provides organizations with new insights, opportunities and automation levels to drive innovation.
Listen to the DPP Podcast01 for more information.
Also, for more information on Siemens Digital Industries Software products and services, visit siemens.com/software or follow us on LinkedIn, Twitter, Facebook and Instagram.
Siemens Digital Industries Software – where today meets tomorrow.
About our experts:
Rahul Garg is the Vice President for Industrial Machinery & SMB Program, responsible for defining and delivering key strategic initiatives and solutions and global business development. He and his team are responsible for identifying key initiatives and developing solutions for the industry while working closely with industry leading customers and providing thought leadership on new and emerging issues faced by the machinery industry. Rahul's experience and insight are derived from 25 year career delivering
This article first appeared on the Siemens Digital Industries Software blog at https://blogs.sw.siemens.com/thought-leadership/2021/11/18/digital-part-production-complexity-of-new-machine-introductions-ep-1-transcript/