Podcast series: Intelligent performance engineering – leveraging machine complexity with IPE (Part 1)

There is increasing complexity surrounding new machine introductions for machine builders. Therefore, Intelligent Performance Engineering (IPE) is critical for industrial machinery companies to develop new engineering practices to keep pace with the growing intricacy of machine introduction.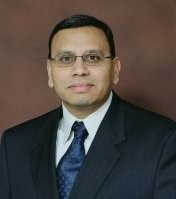 In this first podcast of the IPE series, we have the pleasure of speaking with Rahul Garg, vice-president of mid-market programs at Siemens Digital Industries Software, and Giulio Camauli, Simcenter industry solutions manager at Siemens Digital Industries Software.
They describe how a digital thread and Intelligent Performance Engineering are essential to address and quickly respond to customers' growing needs while balancing and improving the reliability and performance of machines to provide companies with the ability to evaluate, verify and test their designs.
This innovative process determines the reliability of the machine component being produced. Intelligence Performance Engineering ensures that innovative designs and new concepts address the challenging complexities while supporting the reliability and performance requirements.
Moreover, there is the intelligent aspect of monitoring machine performance and fine-tuning the parameters. Thus, there is the ability to improve the innovation cycle continually to get products out the door faster.
One of the vital aspects of designing new industrial equipment or modifying existing designs is verifying and testing to know how it will perform before reaching the customer. It costs much less to address the design process's problems rather than in the product development cycle. Consequently, industrial OEMs adopt a digital simulation and analysis tools collection to be aware that design choices affect the performance and failure modes for a component, device or machine.
Traditionally, there are manual handoffs between design and simulation processes. Engineers use design level simulation to provide a baseline assessment of the design definitively, eventually needing advanced simulation. Therefore, as enterprises attempt to deliver machines with faster cycle rates, with compressed delivery schedules, teams must use simulation upfront instead of testing numerous physical prototypes while assuming the physical tests are enough. Hence, the best option is incorporating simulation and testing, working together efficiently.
Siemens Digital Industries Software drives the transformation to enable a digital enterprise where engineering, manufacturing and electronics design meet tomorrow.
Xcelerator, the comprehensive and integrated portfolio of software and services from Siemens Digital Industries Software, helps companies of all sizes create and leverage a comprehensive digital twin that provides organizations with new insights, opportunities and automation levels to drive innovation.
Listen to the IPE podcast01 for more information.
Also, for more information on Siemens Digital Industries Software products and services, visit siemens.com/software or follow us on LinkedIn, Twitter, Facebook and Instagram.
Siemens Digital Industries Software – where today meets tomorrow.
About our experts:
Giulio Camauli – Simcenter Industry Solutions Manager at Siemens Digital Industries Software.

Rahul Garg is the Vice President for Industrial Machinery & SMB Program, responsible for defining and delivering key strategic initiatives and solutions and global business development. He and his team are responsible for identifying key initiatives and developing solutions for the industry while working closely with industry leading customers and providing thought leadership on new and emerging issues faced by the machinery industry. Rahul's experience and insight are derived from 25 year career delivering software-based solutions for product engineering and manufacturing innovation for the global manufacturing industry, spanning a career in R&D to program management, sales and P&L management and having focused exclusively on the industrial machinery and heavy equipment industry since 2007.
This article first appeared on the Siemens Digital Industries Software blog at https://blogs.sw.siemens.com/thought-leadership/2021/01/05/podcast-series-industrial-performance-engineering-leveraging-machine-complexity-with-ipe-part-1/