Thought Leadership
Speed To Success and the impact of SaaS PLM on Automotive Manufacturing – Transcript
Product Lifecycle Management (PLM) solutions maximize manufacturing process efficiency by opening channels for the necessary data to seamlessly flow to the right users, even when a company has several centers of operation, including the supply chain.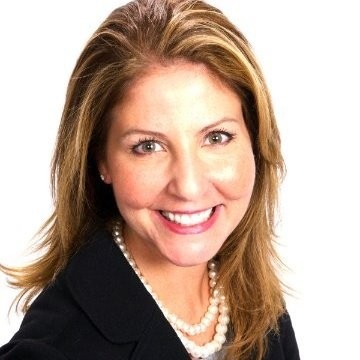 In the following transcribed podcast, Kerri Doyle talks to Todd Bengtsson, Director of Automotive Manufacturing Solutions at Siemens. He explains the role that SaaS PLM plays in automotive manufacturing and delivering value quickly.
Check out the transcript (below) or listen to the audio podcast.
Read the transcript:
Kerri Doyle: Welcome to the Siemens Speed to Success podcast series. In today's episode, we'll dive into the topic of how automotive manufacturers, both OEMs and suppliers, can benefit from Quick Start SaaS PLM in the cloud for manufacturing process and collaboration success. To examine this topic in greater detail, we're fortunate to have an expert in the automotive manufacturing PLM space joining us today, Todd Bengtsson. Todd is the Director of Automotive Manufacturing Solutions at Siemens. He's been working with manufacturing companies over the last 21 years to help them realize market success. Let's get started.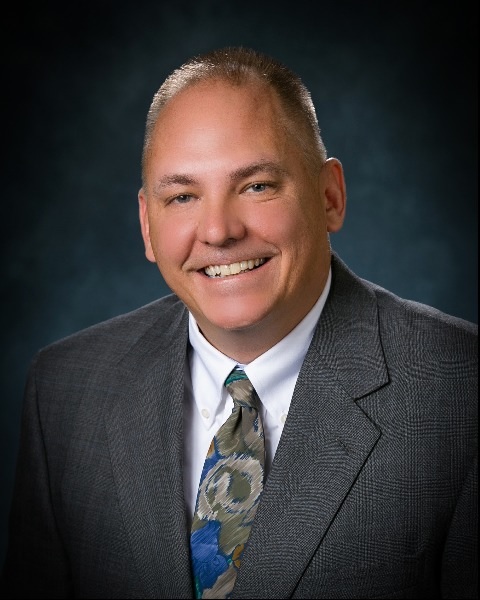 Welcome, Todd. And thank you for taking the time to talk today about how automotive OEMs and suppliers can benefit from SaaS PLM in the cloud. And before we dive into this discussion, would you mind giving our listeners a brief description of your current role at Siemens?
Todd Bengtsson: Thank you, Kerri. First, I'd like to thank you and the team for allowing me to share my thoughts with regards to this exciting new development that I believe will transform automotive manufacturing, and the engineering behind it. Before we start, I would like to share a bit about my background if that's okay with you.
Kerri Doyle: Yes, please do.
Todd Bengtsson: I've lived in the Detroit Metropolitan Area my entire life. So, I grew up with automotive all around me. I attended Michigan Technological University, where I earned a Bachelor of Science in mechanical engineering. During my early days in my career, I worked for a small engineering house working my way from the blueprint room. Yeah, you heard it right, I said the blueprint room. I still have scars from memories of changing the ammonia. Once I left the blueprint room, I graduated to a drafting board where I eventually saw the birth of 3D CAD, and finally to a specialized group where I began to look at robotic 3D simulation.
I think this is where I really developed a passion to push the limits and to look for ways where technology can marry traditional methods to accelerate the development of new manufacturing systems. I went on to start my own company, which was ultimately acquired by Tecnomatix. And for those of you that don't know, Tecnomatix is the creator of Tecnomatix was later acquired by UGS and later Siemens. So, my current role as the Director of Automotive Manufacturing Solutions involves supporting automotive OEMs and suppliers around the globe as they start their own journey on digitalization.
Kerri Doyle: Quite an interesting background, Todd. Thank you for sharing. Now, in your current role at Siemens working in the automotive industry, I imagine you cover a lot of territory and different domains in manufacturing. What areas do you tend to focus on most these days?
Todd Bengtsson: Well, during my many customer engagements, I get involved in many areas from final assembly to chassis assembly, power train, and these days, with the emergence of electric vehicles, battery assembly – but I must say my favorite specialty is body in white.
Kerri Doyle: Okay, and for those of you listening that are not familiar with the term body in white, this refers to the assembly area of the car. It primarily consists of the shell or the cabin area before it's sent to be painted. So, let's focus on body in white. What would you say, Todd, are the biggest challenges your customers are trying to address in this area?
Todd Bengtsson: I mentioned during my introduction that I started working at a small engineering house. And even though this was a small company, there are still multiple teams and groups that play a role to engineer a body in white line. You have groups that focus on mechanical and electrical design and others that focus on process layout and installation tasks. And finally, teams that simulate to validate and optimize these line designs. Each of these groups uses specialized software, and to perform their tasks keeping information up to date and synchronized through the development lifecycle is very challenging. This challenge is amplified in larger companies, especially when not all the work is performed in one location. The introduction of a PLM and a common backbone provides a means to keep this information synchronized and enhances collaboration. However, deploying these integrated solutions is not trivial.
Kerri Doyle: Product Lifecycle Management or PLM deployments are traditionally not trivial. Why would you say this is happening? Do you think it's more of a technology issue or a process issue or both?
Todd Bengtsson: I see it as both a technology problem and a process challenge. For example, to collaborate and leverage the same information, we must consider ownership and maturity of the information. If a group is working on information, other groups may want to stay isolated for a period and then later adapt to the change. This helps to reduce unnecessary churn. Ownership is also important. Companies must decide who in the organization is allowed to make certain changes. With separate sources of information, each can keep their own private version of the information, ensuring that others can't change it. However, they later pay the price when the information needs to be reconciled.
Kerri Doyle: Yes. And isn't this fundamental to PLM – where you have support for collaboration and things like version control and data synchronization across the organization?
Todd Bengtsson: Yes. With the right PLM solution, this can be achieved. However, even the most comprehensive PLM solution must be configured properly, and users trained in new methods of working to fully realize the value of a collaborative backbone. For many companies deploying a PLM solution that must cross over multiple domains and locations would seem to be a daunting task, as they do not have the time and money to absorb the cost of change. At Siemens, we understand that one size does not fit all situations. We spend years defining and refining practices to achieve maximum value from our PLM solution in industry-specific contexts. We've packaged all this know-how into a pre-configured solution and offered it on a modern cloud platform.
Kerri Doyle: And I recognize the PLM in the cloud solution I think you're referring to, Todd. For our audience who caught the first episode of the series, you may recall hearing about Siemens Teamcenter X – a cloud SaaS PLM solution. We talked to a PLM industry analyst – CIMdata – about the benefits of PLM SaaS, specifically related to Teamcenter X with its instant value and ability to grow with customers as their needs evolve, and its modern Cloud Platform coupled with SaaS, reducing costs and fostering innovation. And I should point out CIMdata noted in their SaaS PLM research that cloud-based SaaS PLM solutions need to offer a broad set of functionalities, including support for digital thread and digital twins, and other lifecycle trends that manufacturers are typically facing today – so, in other words, Quick Start PLM that provides immediate value that can tackle the hard problems that manufacturers are seeing today.
Todd Bengtsson: So, the bottom line is you get maximum value from the most advanced PLM system in a matter of days without high cost and lengthy deployments.
Kerri Doyle: That's right. And regarding your point on costs, the beauty of Teamcenter X is you keep the cost down because Siemens takes care of all the heavy lifting and operates it for you. So, that includes taking care of all the required infrastructure and maintenance, and even upgrades – it's all covered. So, no additional IT resources are required. And if you think about onboarding your users, they can get started quickly with this easy-to-use interface and the pre-configurations all based on industry best practices.
Todd Bengtsson: And that's what got me really excited. So with the expansion of Teamcenter X to include manufacturing, customers will now be able to take advantage of a fully integrated set of solutions that include products like assembly line planner, line designer, fixture planner, and process simulate. Teamcenter X with manufacturing also makes collaboration with external partners possible by providing efficient tools for exchanging information outside and inside your organization.
Kerri Doyle: And I can see how automotive OEMs and suppliers and even those design houses that you mentioned earlier, Todd, can all benefit from Teamcenter X manufacturing. Do you see other manufacturing use cases in the bigger picture for Teamcenter X?

Todd Bengtsson: Absolutely. The body in white use case is just the first step. We have a number of customer engagements in other areas of automotive and beyond that could also benefit from a SaaS-enabled Teamcenter deployment. We're already planning to introduce additional solutions for assembly and part manufacturing, so stay tuned.
Kerri Doyle: A great discussion around speed to success with SaaS PLM in the cloud, Teamcenter X manufacturing. Thank you, Todd, for taking the time to talk with us today. And for our listeners, if you'd like to learn more about Teamcenter X manufacturing, you can visit siemens.com/teamcenterx for more details.
---
Siemens Digital Industries Software is driving transformation to enable a digital enterprise where engineering, manufacturing and electronics design meet tomorrow.
Xcelerator, the comprehensive and integrated portfolio of software and services from Siemens Digital Industries Software, helps companies of all sizes create and leverage a comprehensive digital twin that provides organizations with new insights, opportunities and levels of automation to drive innovation.
For more information on Siemens Digital Industries Software products and services, visit siemens.com/software or follow us on LinkedIn, Twitter, Facebook and Instagram. Siemens Digital Industries Software – Where today meets tomorrow
This article first appeared on the Siemens Digital Industries Software blog at https://blogs.sw.siemens.com/thought-leadership/2021/09/29/saas-plm-solutions-automotive/