Northrop Grumman expands its digital enterprise with Xcelerator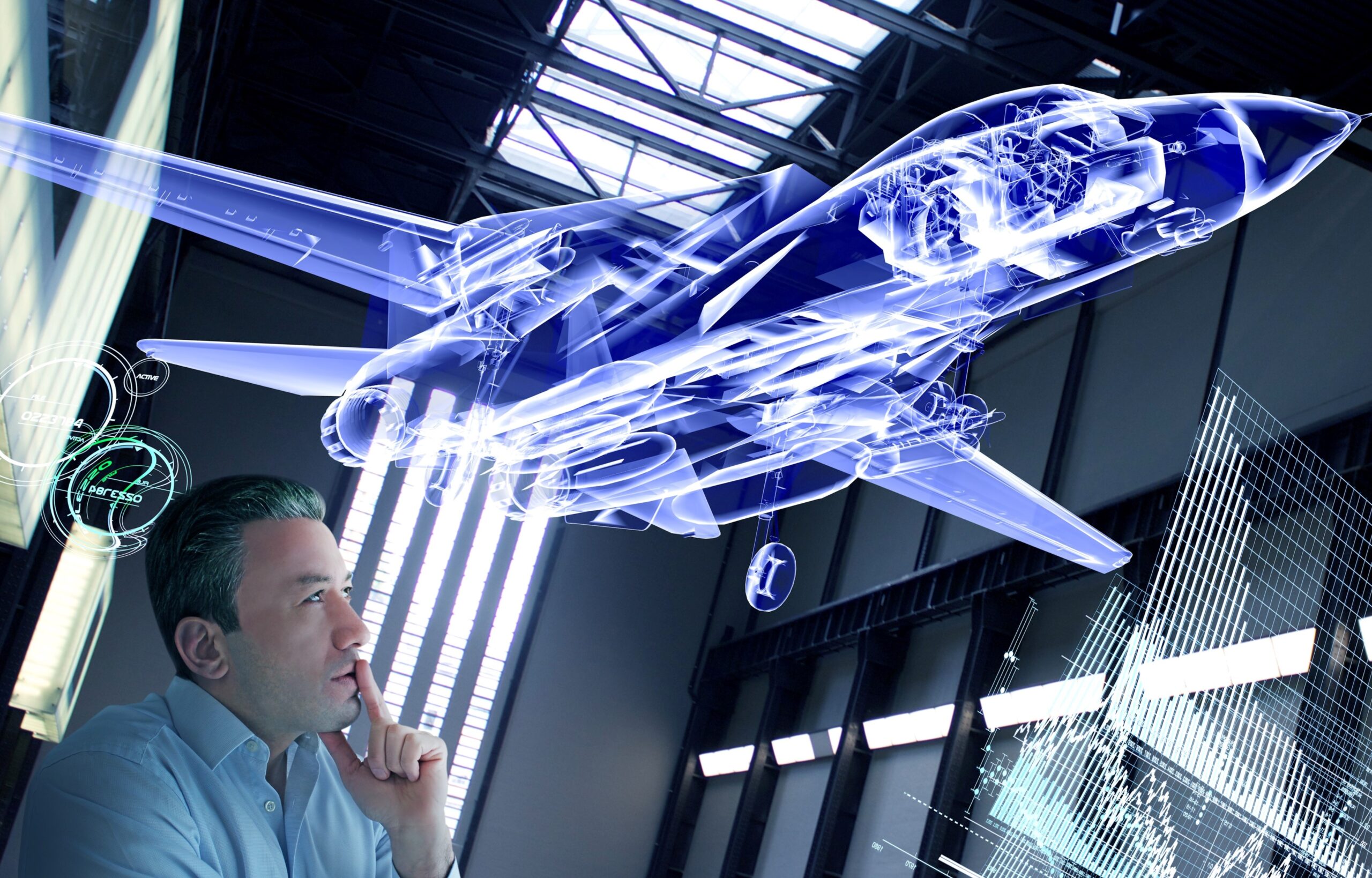 These are exciting times in aerospace and defense.

It seems every day we hear something new about how commercial aerospace companies are innovating in urban air mobility, space travel and exploration, or electric/hybrid aircraft – but realize this disruption and digital transformation is not confined to just the commercial side of things.
Digital transformation is happening in the defense sector with a sense of urgency. In fact, defense is ahead of the curve when it comes to digitalization. Why? There's no question higher efficiency and greater capability are a driving force. There's always a need to save time and money… to build faster and deliver advanced capabilities on time and at less cost. In many situations, a digitalized work environment allows teams to embark on something completely groundbreaking.
Northrop Grumman extends digitalization
with Siemens Xcelerator
The Northrop Grumman Corporation recently announced they have selected the Siemens Xcelerator portfolio to complement company initiatives and harness digital technologies across numerous product lifecycles. This extends a long relationship between Siemens and Northrop Grumman as the company continues to build leadership in digital transformation.
You can read the official Northrop Grumman press release here.
Siemens Xcelerator empowers organizations and departments of all sizes to become digital enterprises. It's a modern and open ecosystem that can be personalized and adapted to fit a team's specific needs and can evolve as a company's needs change. Northrop Grumman's selection of the Xcelerator portfolio provides for "integrating digital technologies to rapidly conceptualize, design, build and sustain value-driven solutions."
Northrop Grumman plans to leverage the Xcelerator portfolio as part of its technology stack to help manage its digital engineering design process, integrate repositories of program data and seamlessly share product performance.
To learn more about how Northrop Grumman is applying software development practices to enable a digital engineering environment across product lifecycles, please visit the company's advanced technology website.
Digital transformation critical for the
US Air Force and US Department of Defense
It wasn't too long ago when the United States Air Force (USAF) selected Teamcenter as the single solution to support the USAF in product lifecycle management (PLM). The USAF selected Teamcenter because of the software's open architecture, interoperability and widespread use across a large segment of the aerospace and defense ecosystem.
You can read the official Siemens/USAF press release here.
In recognition of the digital transformation, the USAF has created an "e" prefix for programs that use digital technologies. The Boeing eT-7A was the first to receive this designation.
Also, at a recent National Security briefing hosted by the National Defense University on the subject of the digitalization of defense and the real-world application of digital twin technology in the USAF and US Navy, USAF General Richardson discussed a new age of collaborative programs. He described Teamcenter as "the quarterback" for digital collaboration, highlighting the value of Teamcenter in the execution of USAF programs. At this same briefing, Barry Chapman, Vice President of US Aerospace, Defense, Federal and Marine for Siemens, highlighted the deployment of the world's largest industrial digital twin to optimize U.S. Navy shipyards and how the comprehensive digital twin and digital thread is helping the U.S. Military improve readiness, reduce costs and deliver new capabilities faster, and at scale.
The promise – and the future – of the A&D industry
The Northrop Grumman and USAF announcements illustrate how the Siemens digital transformation is fostering innovation across the entire aerospace and defense industry.
It's not just the large defense agencies and major OEMs who are embracing digitalization, it's the startups too, who are supporting defense and leveraging digital transformation. Many of these smaller companies are selecting Xcelerator to innovate faster and deliver new capabilities. Watch for several announcements in the coming weeks that will share the exciting capabilities that these companies are developing using our Xcelerator portfolio.
Digitalization is the new norm for the aerospace and defense industry, and there's no question Siemens A&D is helping the A&D industry push the envelope of innovation and face today's complex challenges. Regardless of size or a specific set of challenges, we bring the next generation of digitalized product design, manufacturing and sustainment to our customers. We like to say – Where today meets tomorrow. It's about bringing the technologies of tomorrow to A&D design and manufacturing facilities today.
Both of these announcements demonstrate the critical role Siemens is playing when it comes to bringing the future of digitalization to our customers today – with real and tangible results.
---
Dale Tutt is the Vice President of Aerospace and Defense Industry for Siemens Digital Industries Software. He is responsible for global Aerospace and Defense industry strategy for Siemens, driving specific industry requirements into industry-specific product and market solutions for Aerospace and Defense customers. Dale has 30 years of experience in engineering design, development, and program leadership within the Aerospace industry.
This article first appeared on the Siemens Digital Industries Software blog at https://blogs.sw.siemens.com/thought-leadership/2021/07/21/northrop-grumman-expands-its-digital-enterprise-with-xcelerator/