Lean, mean and clean – the electrical system in today's eVTOL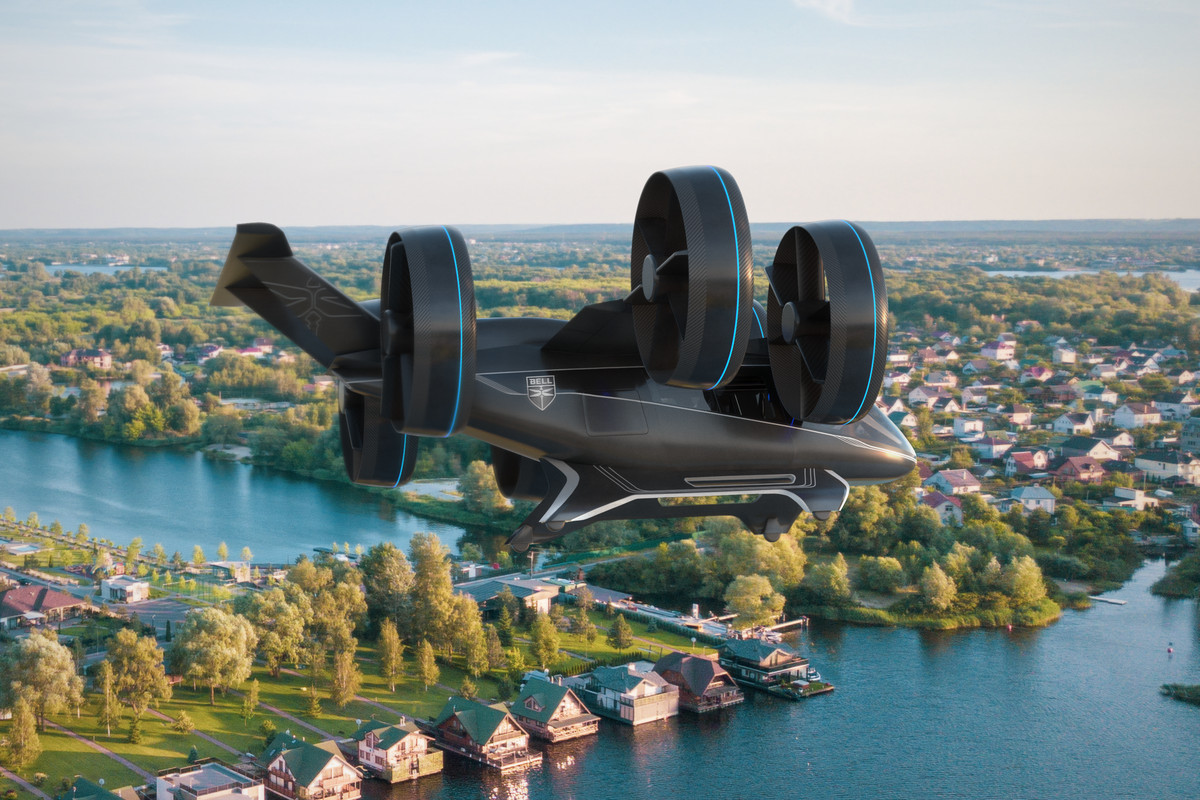 We are seeing electric vertical take-off and landing (eVTOL) vehicles of all shapes, sizes and configurations. Companies from around the globe are actively pursuing what they believe is the ideal aircraft, whether for air taxi, cargo delivery, search & rescue, or any other function deemed necessary.
These aircraft require an electrical system that's lean, lightweight and efficient. And it has to be 110 percent safe – no question about it. So what are eVTOL manufacturers doing to ensure they meet these requirements?
Recently, I spoke about this very topic on the Siemens A&D podcast Talking Aerospace Today. The current series is focused on innovation in aviation. In my episode (which you can listen to below – also the final episode of the series) I talk about how teams can take advantage of a model-based design approach when it comes to creating an electrical system for the modern eVTOL aircraft.
Electrical system challenges OEMs face today
As you might imagine, there are many challenges. But the two biggest challenges I see are how does an eVTOL manufacturer achieve enough time in the air per-pound-of-payload to make an eVTOL a viable alternative for its intended mission? And second, how do OEMs ensure the safety of this new mode of transport?

It's no surprise that all-electric technology is plagued by the limitations on electric energy storage density. Modern batteries just can't compete with liquid chemical fuel (in some cases, they can differ by a factor of 10). In order to fly an eVTOL, teams need to be clever about how they optimize the platform. They have to design it – all of it – to address the specific mission objectives they are targeting.
The importance of power management and addressing platform weight
Increasingly, the most sophisticated platform developers are taking a multi-disciplinary systems approach to platform development to optimize performance metrics in two key disciplines: mechanical and electrical. For the best possible platform, mechanical and electrical systems are being developed in concert with knowledge of how innovative ideas in one discipline helps or hurts the implementation objectives of the other. Further, model-based descriptions of the functions required from both disciplines are being brought together and assessed in tandem.
"For the best possible platform, mechanical and electrical systems are being developed in concert with knowledge of how innovative ideas in one discipline helps or hurts the implementation objectives of the other."
Configuration-controlled, electromechanical digital twins allow, not just designers, but systems engineers to make early predictions of how platform architectural trade-offs will impact key platform characteristics such as power, weight and other key mission parameters, such as flight time. And when I say early, I mean in the early stages of architectural definition.

This kind of real-time insight was unavailable until recently. It is revolutionizing what is possible with today's technology – especially as it's applied to eVTOL aircraft.
Certification of an eVTOL
Ensuring safety and providing evidence that allows teams to understand that the platform will fly safely is a top priority. With the prospects of thousands of urban air vehicles buzzing about our cities and countryside, we need to be 100 percent confident that our mission systems and avionics will perform in all flight phases and under all flight conditions. Model-based techniques are already being employed by the most advanced organizations to address these concerns and challenges.
When it comes to certification, it's about having a trail of information so teams can audit themselves, which gives them confidence when it's time to certify with the FAA and other civil certification authorities. The model-based systems and techniques help establish that digital trail of information when developing these complex systems.
How the digitalized enterprise revolutionizes the development of eVTOL vehicles
Implementing a model-based approach allows teams to work together. It eliminates those isolated silos of how work was done in previous decades. A more digitalized approach allows teams to be proactive in meeting the demands of what they need to do, as well as being aware of what other teams need to do as part of the overall platform development lifecycle.
As I've already mentioned, a digitalized environment allows teams to understand how electrical architecture trades impact performance earlier in the process. By extending the digital thread, integrating the tools that perform certification and connecting with the platform's electrical and mechanical digital twin, teams know how implementation changes impact regulatory compliance in nearly real-time.
Having this type of capability allows developers to explore a much larger variety of solutions while taking into account the compliance impact. This can help with innovating new electrical systems and designs. Extending the digital thread, this time to reporting enables teams to accelerate the communication of the impact of the design changes to designated engineering representatives. We can do this in formats and frameworks that make it easier for regulatory authorities to understand what we changed and how it ensures regulatory compliance. Finally, what's cool about this whole thing is that we can use these model-based techniques to reduce the cognitive load on both the development team and the regulatory team, allowing more individuals to work together more easily toward the common goal of implementing new, innovative and safe technology that will bring the eVTOL to market faster and within budget.
Conclusion
The challenges that many companies face today, the electrical systems on most aircraft in general and eVTOL in particular, are so very different than in past years. Once upon a time, teams used document-based systems to get things done. But today with the many new tools and solutions available, companies are embracing the digital transformation as a way to operate more efficiently. A way to virtually integrate, and sometimes even fly, the platform before the first test article is built.
Siemens helps eVTOL manufacturers and their supply chain with their digital transformation through our Xcelerator portfolio. It's all of our solutions packaged together. It's all of the tools that can be used to help teams move along – at their own pace – as they embark on their digital journey. As you're starting a new program, you're able to grow within this Xcelerator portfolio. It's taking our comprehensive digital twin and digital threads and having this rich, robust understanding and the connectivity from engineering to manufacturing.
When it comes to an electrical systems solution, Siemens has invested over 2,000 man-years of effort in order to create a comprehensive electrical and electronic systems development portfolio. The Siemens Electrical/Electronic (E/E) systems development environment consumes system modeling data and requirements to enable eVTOL electrical system architecture optimization. It allows eVTOL systems engineers to choose a better architectural starting point with advanced knowledge of how it will impact platform performance characteristics and how to better achieve certification.
If you're interested in learning more about what Siemens Capital can do for your particular project, please visit the Capital website.
That's it for now. I urge you to take a minute and listen to the podcast.
---
In case you missed our Talking Aerospace Today Innovation podcast series,
you can listen to all of our episodes below:
Episode #1:
"Up, Up and Away – eVTOL Vehicles in the Age of Digital Transformation"
Released: January 11, 2021
Episode #2:
"eVTOL Aerodynamic Design through Digitalization"
Released: January 26, 2021
Episode #3:
"eVTOL Power Density and Thermal Management"
Released: February 8, 2021
Episode #4:
"eVTOL Structural Design using Composites and Additive Manufacturing"
Released: February 22, 2021
Episode #5:
"eVTOL Electrical System Design and Compliance"
Released: March 9, 2021
---
Anthony Nicoli is the aerospace and defense director for the Integrated Electrical Systems (IES) segment of Siemens Digital Industries Software. He has spent nearly twenty years in the defense industry, developing electro-optic and electro-acoustic systems and businesses, working primarily in the tactical missile countermeasure and underwater imaging domains. Nicoli holds Bachelors and Masters Degrees in Electrical Engineering from the Massachusetts Institute of Technology and a Masters in Business Administration from Northeastern University.
This article first appeared on the Siemens Digital Industries Software blog at https://blogs.sw.siemens.com/thought-leadership/2021/03/22/lean-mean-and-clean-the-electrical-system-in-todays-evtol/