Hendrick Motorsports Virtual Tour – Creating the Digital Twin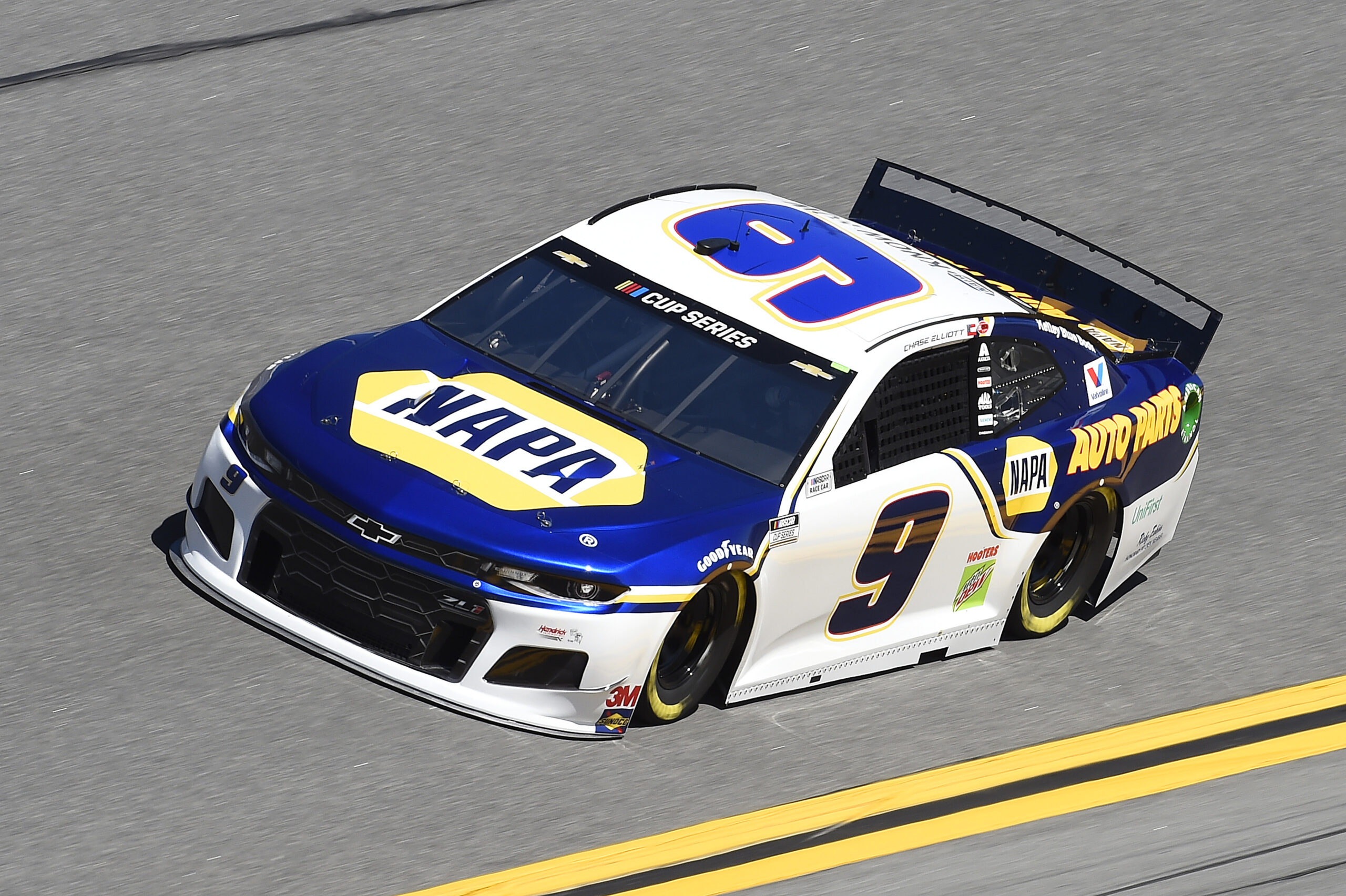 Join us 1:00 PM EST on February 11th for an exclusive behind-the-scenes look at Hendrick Motorsports and how they leverage their digital twin to increase performance, improve reliability, and turn designs into usable parts on their race cars.
In this 360-virtual live webinar, James L. Wall, II, Director of Engineering, will discuss how Hendrick Motorsports deploys technologies from Siemens Digital Industries Software to power its digital experience.
This is a private invitation-only event with limited seats available.
To save your seat – click HERE now to register!
Who is Hendrick Motorsports?
Hendrick Motorsports is a critically acclaimed and immensely successful NASCAR racing organization with 263 wins in the NASCAR® Cup Series. Since 1984, the team has earned a record 13 car owner championships, including the 2020 Cup Series championship. Hendrick Motorsports' campus sits on nearly 100 acres and operates from a 430,000 square-feet complex in Concord, North Carolina, employing more than 600 employees.
The Virtual Tour
In this live 360° webinar, you can expect:
A unique experience where you will hear firsthand how Hendrick Motorsports is leveraging Siemens Digital Twin methodoligies to remain competitive in the NASCAR racing series
To see the role Siemens plays in helping customers from ideation through realization phases of the innovation lifecycle
The tour takes place just three days before the famous Daytona 500, which kicks off the NASCAR racing season!
About the Presenter
James L. Wall, II is Director of Engineering for 12-time NASCAR Cup Series Champions Hendrick Motorsports. He leads a team of 120 people that produce more than 600 engine builds annually. He oversees the engineering, manufacturing, development, production, track operations, transmission, driveshaft, and rear-gear groups.
At 18 years old, Jim began working with legendary engine builder Randy Dorton at Competition Engines. Jim received his B.S. in electrical engineering at NC State in 1985. He worked for the Hendrick Motorsports engine program as their first degreed engineer before finishing his M.S. in electrical engineering at NC State in 1988 with a concentration in Power Systems and Circuit Design and a minor in Mathematics.
After rejoining Hendrick Motorsports in 1989, Jim began his full time work on engines, dyno test systems, instrumentation, part design, analysis, and performance optimization. He founded the Information Technology group, implemented 3D CAD/CAM/CAE and PLM, started a Quality Control Metrology lab, integrated 5 axis CNC manufacturing operations, and implemented an Additive Manufacturing Lab. Jim plays a pivotal, hands- on role in developing and managing vital relationships with technical partners, including Chevrolet/GM Powertrain, Bosch, Siemens PLM, Haas Automation and Valvoline. He is a frequent keynote presenter at corporate events and conferences and has been featured in numerous publications for his expert insight into metrology, manufacturing, IT, PLM, and CAD/CAM/CAE.
During Jim's 30-year tenure, Hendrick Motorsports has been awarded a NASCAR-leading 20 engine builder of the year awards. He has contributed to all 12 of the team's Cup-level championships and its 15 NASCAR national series owner titles, which are both all-time records.
In 2003, Jim was presented with the Papa Joe Hendrick Award of Excellence, which is Hendrick Motorsports' highest honor bestowed for significant contributions to the organization. Jim is on the advisory board of the Boys & Girls Club of Cabarrus County and serves at First Baptist Church in Concord, North Carolina.
This article first appeared on the Siemens Digital Industries Software blog at https://blogs.sw.siemens.com/thought-leadership/2021/01/26/hendrick-motorsports-virtual-tour/